Manage your Team with Leadership Skills
Congratulations, on taking on the role of a manager or the responsibility of building a team. In this article we will provide you with guidance on the actions that managers should take to ensure their teams thrive and achieve success. These actions encompass selecting the team members clearly defining roles and responsibilities fostering communication supporting the growth and development of team members providing motivation and avoiding common pitfalls. By including these skills into your management approach you can expect to see team performance and create a fulfilling work environment for your team. The benefits of a supportive team will also help your role as a manager.
If you're looking to improve your team management skills there are steps you can take to enhance them.  Here's what you can do;
Self Evaluation; Start by assessing your skill set as a manager. Identify your strengths and weaknesses. It's important to have an understanding of where you need improvement in order to plan your development journey.
Setting Goals; Once you've evaluated your skills establish measurable goals, for growth. Determine which areas you want to enhance outline how you'll measure progress and set a timeframe for achieving these goals. Having objectives will provide direction. Keep you motivated.
Seek Feedback; Don't hesitate to ask for feedback from your team members and co-workers. Their insights can be valuable in understanding how well you're managing them. Constructive feedback helps identify areas that need improvement.
Practice; Apply your skills both at work and in settings. If you encounter challenges or setbacks due to management practices view them as learning opportunities for improvement. Continuously refine your skills based on real life situations and experience.
Invest in Professional Development; Consider enrolling in management training courses or seeking mentorship opportunities. This is an area that should always be of interest of a manager with a growth mindset.
Developing your skills can greatly enhance your abilities as a manager equipping you with tools and knowledge to excel in your role. One crucial aspect of being a manager is having essential team management skills. These skills are vital as they promote alignment within the team enhance productivity and ensure that every team member understands their roles and responsibilities.
Here are some key team management skills that every manager should have;
Servant Leadership; Effective managers prioritise serving their teams than controlling them. They focus on the well being of their team members. Lead by example fostering a culture of support and collaboration.
Openness to Learning; It is important for managers to remain receptive to learning from their teams and staying updated on industry trends. Embracing continuous learning equips managers to adapt to evolving challenges.
Transparency; A transparent workplace fosters open communication and accountability among team members. Consistently sharing information openly helps build trust within the team.
Setting Boundaries; While treating team members with respect is crucial managers must also establish boundaries to ensure that roles and responsibilities are well understood by all. Maintaining authority when necessary is vital for management.
Positive Work Environment; Infusing positivity and humor into the workplace can significantly boost morale and productivity among the team members. Simple actions, like organising team outings or adding vibrancy to the office environment can make a difference.
Why is Team Management Important?
Effective team management plays a role, in shaping the performance, cohesiveness and growth of an organisation. It ensures that tasks are allocated based on strengths leading to increased productivity and quality of work. Additionally effective team management fosters a work environment by promoting collaboration addressing conflicts and encouraging communication among team members. Managers have the responsibility to establish objectives provide resources and acknowledge achievements to motivate team members and enhance job creates satisfaction. Furthermore effective team management identifies training needs and growth opportunities for development. In essence it serves as a component in ensuring project delivery optimising resources usage and nurturing a motivated workforce aligned with company goals.
The Importance of Team Building; An Initial Focus
Before diving into the realm of team management it's essential to clarify the definitions of management and leadership.
As Warren G. Bennis aptly puts it; "Leaders are individuals who do the things; managers are individuals who do things right."
Leadership involves creating a vision effectively communicating it to others while gaining their commitment. On the hand managers are responsible for implementing that vision while achieving desired outcomes. Although these roles overlap at times this article specifically emphasises the skills and responsibilities associated with positions. After all, energising people towards a vision would be futile, without implementation.
The Importance of Delegation
As a team manager, one of your responsibilities is delegation. No matter how skilled you may be individually your potential is limited when working alone. However, by working with a team you can accomplish more which makes effective delegation crucial. Delegation begins by aligning individuals, with tasks and requires explaining the roles and objectives of the team. Creating a team charter that outlines the purpose and functioning of the team can serve as a starting point. It not helps launch the team effectively. Also provides guidance for making any necessary adjustments along the way. Only after this step can you consider the skills, experience and competencies within your team to match individuals with tasks. If you are facing challenges such as skill gaps among team members I recommend referring to our article on task allocation for guidance.
Motivating Your Team
Another vital responsibility as a manager is motivating your team members. It's important to understand two distinct motivation approaches known as Theory X and Theory Y that are based on assumptions about employee behaviour. Theory X assumes that employees are inherently lazy while Theory Y suggests that they are willing and happy to work. Your choice between these theories will greatly impact your success in motivating your team.
Keep in mind that people have different motivation needs. While some are self motivated others may require guidance from managers. To effectively manage these groups we recommend reading our article on Motivation.
As a manager it's essential to understand that teams consist of individuals with differing perspectives, abilities and career stages. Some team members may find their assigned tasks challenging. Would benefit from support while others may seek opportunities for skill development. Regardless of their needs your role as a manager is to foster the growth of all team members. Your ability to achieve impacts your long term success as a manager. By helping team members improve their skills and providing feedback you become a sought after manager who benefits both individual team members and the organisation as a whole. Adaptive Leadership is key.
Managing your team well can reap many benefits. By having a team that support you, the results will end up speaking for themselves. Learn more about good leadership and team management with one of tailored training sessions. We can create something to suit your employee needs and help your managers or supervisors grow the results of your team. Contact our staff for more information.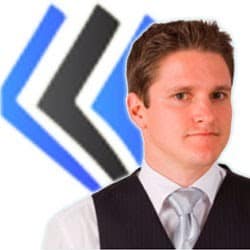 David Alssema is a Body Language Expert and Motivational Speaker. As a performer in the personal development industry in Australia he has introduced and created new ways to inspire, motivate and develop individuals.
David Alssema started his training career with companies such as Telstra and Optus Communications, and then developed Neuro-Linguistic Programming (NLP) within workplace training as principal of Paramount Training & Development.
As an author/media consultant on body language and professional development David has influenced workplaces across Australia. He contributes to Media such as The West Australian, ABC Radio, Australian Magazines and other Australia Media Sources.