The Best 11 Essential Skills for Managing a Team
There are some skills that are vital for managers when it comes to looking after employees and running a team to reach results. In this article we discuss the 11 most important skills for managing your team.
Having a Clear Vision; Sometimes leaders can get caught up in their day, to day responsibilities. Overlook the role of uniting their team around a shared vision. When there's a lack of direction team members can feel confused and lose their sense of purpose. It's important to not only have a vision but also effectively communicate it to your team.
How to develop this skill; Take the time to define your long term vision and ensure that it aligns with the goals of your team. Regularly assess your objectives regardless of whether you hold a middle management position or in a similar role.
Effective Communication; Strong leadership heavily relies on communication. This involves aligning your thoughts with your words and includes conveying priorities for long term goals and expressing gratitude or discussing strategies and providing details.
How to develop this skill; Understand the communication styles of your team members so that you can tailor your communication, for effectiveness. If you struggle with communication consider preparing your thoughts before meetings. or practice your body language to get the right results.
Organisational Skills; Organisation goes beyond having desks and color coded notes; it extends to managing project timelines and tasks. Even if organisation doesn't come naturally to you there are resources that can help you improve.
How to develop this skill; Look for assistance from an organised team member who can help you establish systems. To boost your skills and keep your team on track these systems are designed to be highly effective. You can make use of applications that help in managing workflows efficiently. There are some apps that can help you in this area.
Functional Skills; A good leader possesses the skills to comprehend their industry and drive progress. While its not imperative to be an expert in every aspect excelling in delegation and setting timelines is crucial. Time Management will help you get more things done with less effort.
How to Develop It; Invest in leadership and management courses that cater specifically to your requirements. These courses cover skills such as delegation and project management. You can choose between attending them in person or exploring online options. Take note of your own time and see what seems to get you more productive. Look into the Urgent/important matrix to prioritise.
Confidence; Confidence goes beyond being a characteristic; it's a skill that can be developed through self awareness. Understand your strengths and weaknesses leverage the openly acknowledge areas where you can improve.
How to Develop It; Look into your strengths and weaknesses by taking personality assessments like Myers Briggs or DISC tests. Challenge yourself by stepping out of your comfort zone from time to time. By going out of your comfort zone, you ultimately increase your experience and resilience.
Fairness; Avoid displaying favouritism as it has the potential to negatively impact your team morale. Establish boundaries that maintain professionalism while balancing relationships with connections. It is important for your team to respect your leadership.
How to Develop It; inclusivity by ensuring everyone feels included when socialising with team members. As a manager strive for connections, than seeking best friendships within your team.
Respect; A leader values and treats team members with respect and kindness when disagreements arise. It's important to embrace opinions and address issues by implementing effective employee discipline.
How to develop it; When emotions run high during a meeting it's advisable to take a break and regain composure before approaching topics with respect. Emotional awareness will help you look into your emotional responses.
Adaptability; Leaders must be adaptable, in the face of changes. Inspire confidence in their teams during periods. Maintaining an outlook connecting with the people and considering alternative approaches are key. Adaptive leadership can be used to be more adaptive in the workplace.
How to foster it; Embrace change with optimism even when uncertainty is present. Keep a mind towards approaches and remain improvest about any concerns you may have.
Thinking; Team members look up to leaders for guidance on achieving company goals. Developing thinking abilities is crucial for leadership. Critical thinking and creativity should be encouraged.
How to develop it; Allocate time for reflection during your workday. Reflect on situations connect ideas and demonstrate your ability to take action effectively.
Team Orientation; Leaders should consider themselves as part of the team. Prioritise the needs  of the team over their own individual ones. Supporting team members with a growth mindset should be a priority.
Here are some tips to enhance your team management skills;
Read books on management to gain insights into management styles. Find a mentor who can offer feedback and guidance. Reflect on your own experiences with exceptional managers and learn from their successful strategies. Experiment with various management approaches to discover what works best for your team. Consider enrolling in management courses that involve exercises and role playing opportunities to gain hands on experience.
In conclusion becoming a leader requires learning and self improvement. With dedication and effort you have the potential to become a leader, within your organisation.  To develop your leadership skills, its important to put yourself in the shoes of a team member before taking on a leadership role. Be open, to doing tasks that you may not necessarily enjoy for the sake of benefiting the team. When it comes to handling conversations as a leader, such as addressing performance issues or dealing with layoffs it's crucial to approach them with finesse. Great leaders excel at managing these discussions by showing listening skills and seeking input from others and ensuring that everyone feels safe and supported.
Learn more about team management by getting a tailored training session designed for your supervisors, leaders or managers.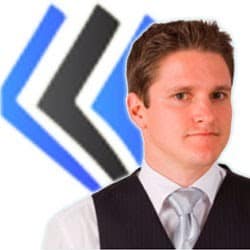 David Alssema is a Body Language Expert and Motivational Speaker. As a performer in the personal development industry in Australia he has introduced and created new ways to inspire, motivate and develop individuals.
David Alssema started his training career with companies such as Telstra and Optus Communications, and then developed Neuro-Linguistic Programming (NLP) within workplace training as principal of Paramount Training & Development.
As an author/media consultant on body language and professional development David has influenced workplaces across Australia. He contributes to Media such as The West Australian, ABC Radio, Australian Magazines and other Australia Media Sources.