Supervisory: The ABC's Of Supervising Training
Supervising others can be a challenge for even the most experienced individuals, but with The ABC's Of Supervising Others program it doesn't have to feel that way! This unique session is designed specifically to help managers understand and overcome any issues they may face in their role. From Parramatta all the way across Australia – Melbourne, Gold Coast, Canberra, Perth Adelaide Sydney Darwin & more – this special training course covers everything from techniques and tools needed to confidently become an effective leader. Don't let supervising problems ruin your confidence; start mastering them today!.
Navigating the workplace as a supervisor can be daunting, but this session is designed to give supervisors of all levels insight and guidance into thriving in their role. Whether you're new to supervision or already serve in an unofficial capacity like lead hand or part-time manager, we'll provide strategies for success so that your organisation may benefit from your leadership skills!
As a supervisor, you hold the key to unlocking better performance from your team. From effective delegation and communication strategies to new ways of creating customised training sessions tailored specifically for you – our leadership workshops have it all! Whether in Perth, Canberra or even Darwin – no matter where in Australia you are based – contact us today to find out what we can do for you and discover how taking part could benefit everyone involved.
Supervisory: The ABC's Of Supervising Training Outline
The first part of the workshop we will introduce ourselves and explore the learning experiences that lie ahead. Prepare to make connections while delving into your personal learning goals.
Topics covered in this course
During this session participants will gather together to share their perspectives on the pre-assignment sparking engaging discussions and offering insights to one another.
Navigating the Transition
In this session, as individuals transition from team members to supervisors participants will explore how their roles need to adapt. Important questions about leadership and earning employees respect as a supervisor will be addressed. One key question is, "How can I balance authority with empathy in my role?"
Supervisor Responsibilities
During this session participants will delve into their roles. Uncover the three areas of responsibility that define them.
Supervisors play a role in creating a work environment and this session will provide an, in depth exploration of how participants can achieve it. In this session, participants will delve into ways for a supervisors to foster atmospheres, motivate themselves and stay updated with knowledge so that everyone can thrive!
In this session participants will enhance their motivation and achieve success by utilising the SPIRIT framework to set goals. Discover strategies for making progress towards life changing objectives.
Planning for Achievements
Participants will delve into the realm of organisation learning techniques for planning effectively for both immediate and long term goals. They will receive advice on mastering time management skills and efficient email communication culminating in a discussion about the components that contribute to a successful blueprint.
Active Listening Techniques
This session presents an opportunity to the participants to explore and refine their listening abilities! They will also learn how attentive listening can enhance communication enabling you to establish connections with others.
Effective Communication Skills
Participants in this session will gain insights into becoming listeners. Through activities they will discover the power of listening and develop effective strategies for honing their skills.
Providing Constructive Feedback
As a supervisor your ability to provide feedback is crucial – even though it may not always be easy! This session will guide participants on achieving success in giving and receiving criticism. Equipped with these tools managing relationships becomes easier than before.
Delivering Clear Instructions
Participants will uncover the secrets behind crafting instructions that're clear, concise and successful in this session. Discover strategies to enhance your communication skills and guide others towards success with impact!
Orders, Requests, and Suggestions
Immerse in a variety of enlightening sessions where participants can put their knowledge to the test. Explore instructions by acquire new skills that will provide invaluable insights for achieving success.
Participants will learn how to tackle conflicts head on and mediate disagreements through a process in our conflict management session. This will help empower participants as a supervisor by gaining the skills to identify and resolve issues.
Handle challenging conversations
Handle challenging conversations and troublesome situations like a pro with the techniques shared in our managing challenging situations session. This will help participants strengthen their relationships at work or home by mastering these skills.
Uncover the secrets of developing relationships within your circles.
In this session participants learn how to be a catalyst for change enhance trustworthiness and cultivate influence both within themselves  and among others. Additionally participants will also gain insights on fostering connections within their networks!
Upon concluding the workshop participants will have the opportunity to reflect on what they have learned and develop a plan for applying those insights. Moreover there will be plenty of time for discussions in question and answer sessions, between instructors and participants. 
Customised Training Session For Teams (Included No Charge)
Take advantage of our free customisation service for your team's training sessions! We've got all the educational tools you need, and can adjust any content to fit your personalised needs. From information layout design to material adjustment – whatever it takes, we'll help make sure each session is tailored just right. Get in touch now if you'd like more details or assistance!
In-House Customised training benefits: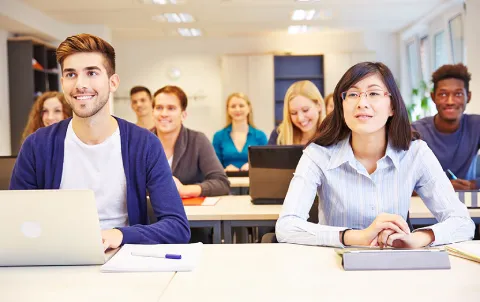 Creating Content (Contact us for Quotation)
At our company, we take quality seriously. Our skilled team of writers and developers will create a course tailored to the specific objectives you need – no matter how unique they may be! With us on your side, you can guarantee that each training session is perfectly suited for maximum effectiveness. Let's work together and make sure your next project hits all the right marks!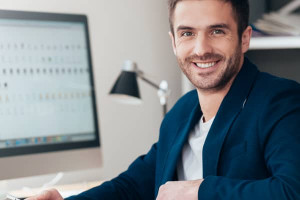 Instructor Led 1 on 1 Workshop
If you're looking for professional instruction on a specific course, why wait? With one of our expert trainers at the ready, it's never been easier to book an online session with Zoom. Best part – choose your own date! So don't delay and schedule yourself in today; 4-6 hours await!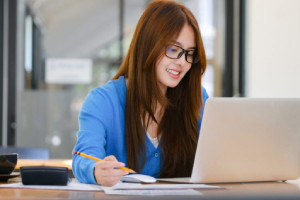 1 Hour Instructor Led Session
Take your learning game to the next level with an interactive one-on-one session! Connect remotely with one of our talented trainers via Zoom, from any corner of the world. Pick anything you need – a course module or workplace skill update – and get ready for some productive (and fun!) hourlong training sessions that'll help advance your knowledge base!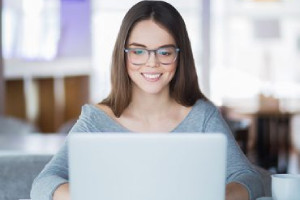 Self Directed Online Course
With these courses, you can take your knowledge to the next level and progress at a pace that suits you. Every course consists of engaging activities, assessments, and learning videos so you have everything necessary for success in one place!
Classroom Booking 1 Hr
Book in a 1hr session with one of our trainers
$110.00 AUD (per session)
Book Now