Team Development Training
Team Development Training
Australia Wide: Sydney, Brisbane, Adelaide, Perth, Melbourne, Parramatta, Geelong, Gold Coast.
Don't settle for a generic customer experience—take control of it with Paramount Training. Our content customisation service lets you tailor your team's workbook to perfection without any extra cost! Whether you want more pages, different colors and activities, or simply an engaging delivery style – we can make sure that the next training session will be perfectly in line with what your team needs. Get ready for a one-of-a-kind experience – tailored by professionals just for you!
Team Development Outcomes
Team Development Tailoring
Our team knows how to customise your training package, tailoring it to fit the specific needs of each group. We offer a wide range of modules specifically designed for fostering teamwork and leadership skills in any setting. If you don't see what you're looking for on our list of standard manuals–no problem! Just let us know so we can provide an example that meets all your requirements.
Team Development Training Outline
At the start of our session we will have an opportunity to get to know each other and discuss the experiences that await us during the workshop. We will then ramp up the enthusiasm by encouraging participants to set their learning goals.
Topics covered in this course
Improving Communication Strategies
In this session participants will delve into how certain interactions, among team members can hinder progress of aiding it. They are encouraged to identify areas of inefficiency and discover strategies that enhance productivity in the workplace.
Enhancing Collaboration Efforts
During this session participants will gain insights into methods that can fuel the performance of successful teams. By learning to recognise traits, within collaborative efforts they will be able to foster an environment where productivity thrives and achieve optimal results. It's time for attendees to elevate their team building skills!
Effective Utilisation of Individual Strengths
In this exercise team members explore roles and potential skills within the group structure. This enables everyone to become more adaptable in case someone is absent or occupied with another task.
It also encourages teamwork by allowing those who excel in tasks to seek assistance when they have free time during a project. This enables them to work efficiently while receiving support from team members.
Strategies, for Resolving Conflicts
In this session focused on problem solving we will explore approaches to identify the causes of conflicts between opposing teams. Additionally participants will learn about tools and strategies that can help reach agreements or at least minimise the negative impact when facing time constraints. These techniques will contribute to interactions when dealing with disagreements. Join us as we uncover essential tactics for fostering collaboration!
Processes for Problem Solving
By creating an environment where everyone feels empowered to contribute during problem solving scenarios teams can collaborate effectively and swiftly generate solutions. This fosters maximum creativity while ensuring that every idea has an opportunity for implementation.
Conclusion of the Workshop
After completing the course participants will have an opportunity to engage with instructors ask questions about their acquired knowledge and develop plans, on how they can apply it in practical ways.
Customised Training Session For Teams (Included No Charge)
With Paramount Training, you don't just get a trainer – you get your very own tailor-made experience! Our customisation service allows us to transform the workbook specifically for your team's needs and goals. From page design to activities, we'll give everything an individual twist that is surefire fun. And there's no extra expense involved either – all these modifications come at absolutely no cost! Get ready for a training session uniquely crafted for maximum enjoyment – let's make it happen!
In-House Customised training benefits: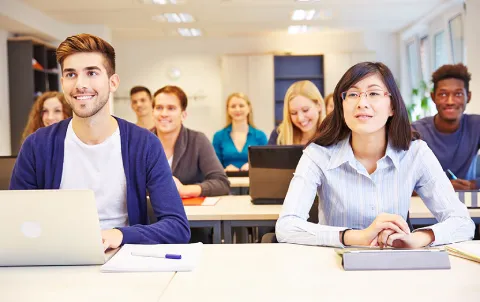 Creating Content (Contact us for Quotation)
Paramount Training is committed to ensuring an optimal customer experience. With our content customisation service, you have the power to make your training session completely unique and tailored for your team! Whether it's choosing a page number design, overall workbook color, certificate color or even deciding on activities – all free of charge! Let us help create something special that will truly engage and inspire everyone involved in your next training session.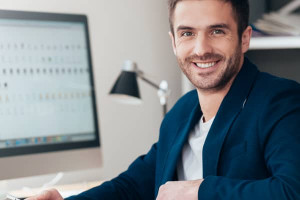 Instructor Led 1 on 1 Workshop
Our expert trainers are ready to help you book your custom course today. Say goodbye to waiting and reserve a session that fits conveniently into your schedule – no matter how busy! Enjoy the comfort of learning from home through our online Zoom platform, for anywhere between 4-6 hours on any day you choose.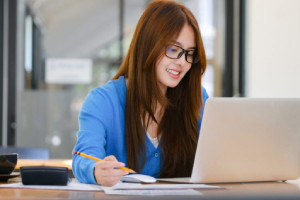 1 Hour Instructor Led Session
Looking to sharpen your knowledge and skillset at work? Our expert trainers can help! Set up a one hour virtual session with Zoom, where you can receive tailored guidance on any module or course of your choice. It's the perfect opportunity to bolster both professional development and efficiency – book now for an enlightening journey towards success.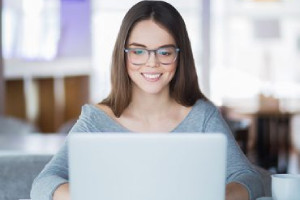 Self Directed Online Course
These courses offer the perfect blend of self-paced learning and interactivity. Through engaging activities, assessments, and videos you can learn at your own speed without sacrificing quality instruction.
Classroom Booking 1 Hr
Book in a 1hr session with one of our trainers
$110.00 AUD (per session)
Book Now