As companies shift towards a service-centric and customer-focused approach, the demand for every team member to deliver top-notch customer service is a must. This session zeros in on enhancing the ability to handle tough customers, mastering de-escalation methods, spotting and tackling risks, and adopting effective practices when navigating tricky or intense customer service scenarios.
Working in a conflict-prone environment can be daunting, but it doesn't have to be. Through de-escalation training, employees are given the tools and knowledge needed to effectively handle challenging situations before they get out of hand. From identifying early signs of risk through intervening quickly using calm tactics – this course offers insight on preventing conflicts from escalating into more severe circumstances while helping behavioural issues stay firmly under control!
Our training course is all hands-on and gives participants a full package of must-have skills. You'll be diving into the foundations of handling tricky situations and picking up vital know-how to then better respond. Throughout the training course, you'll practice the art of spotting and tackling tense or difficult people in different scenarios.
Our main goal? Boosting your ability and skill set so you can defuse high-pressure or risky scenarios before they spiral into violence or extreme verbal abuse. The aim is to create a space where smooth and productive communication thrives, all thanks to your newfound confidence and know-how.
This training is a real game-changer for staff who often deal with hard-to-handle, intense, or fired-up individuals. Our hands-on training bundle is tailor-made to increase your skill set and give you the tools to conquer these tough spots like a professional negotiator.
The workshop's layout is all showing employees how to make a difference in speech and behaviour. From there, we roll into hands-on practice rounds to really demonstrate the techniques. These dedicated, hands-on sessions dive deep into both spoken and unspoken communication, tackling common hiccups, and handling stress on the job. The entire workshop keeps an eye on personal safety and fair treatment, throwing in scenarios to build up confidence and readiness in handling customers and clients during intense situations. Having trained people across the board in a range of industries, we get that the encounters you face are as diverse as the roles you play and the sectors you're in.
De-Escalation Training Outline
To start the workshop participants will introduce themselves to know each other. We will also discuss what we will cover during our time. Give each participant the chance to set their own learning goals for the session ahead.
Topics covered in this course
Understanding De Escalation
In this session, participants will uncover the effective way on how to response when faced with situations as well as which communication strategies are best to avoid.
Verbal and Non Verbal Techniques
During this session participants will uncover how to use both non verbal strategies to bring a sense of calm into tense situations. Unleash the power of conversation dynamics in order to help others peacefully resolve conflicts!
Principle of Appropriate Response
During this session participants will attained the skills that they needed to recognise and take steps in any given situation. By analysing principles with applications, participants can enhance their ability to respond effectively.
Preparing for Worst Case Scenarios
Through this session participants will learn the strategies for staying calm and ensuring safety in risky situations. Participants will gain the confidence needed to tackle any challenge, with composure!
During this session participants will get insights into reliable methods to reduce distress and prevent hazards.
At the end of this session participants will be given a chance to ask questions and develop a strategy for action.
Customised Training Session For Teams (Included No Charge)
Our experienced and detail-orientated team provides custom training that is tailored to meet your individual requirements. With our help, you can engage employees with creative questions, interesting images and attractive designs – all designed to enhance their learning experience. Discover how we make it easier for clients to reach their goals today!
In-House Customised training benefits: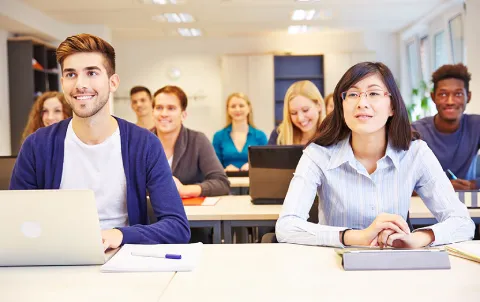 Creating Content (Contact us for Quotation)
At Paramount, we work diligently to ensure that our clients can find all the training materials they need. Our library of courses is comprehensive and always growing—all thanks to professional writers, editors, researchers, and content creators who design custom sessions on demand! Whether you'd like us to build your next session or explore how you can create courseware yourself; contact us today for more information.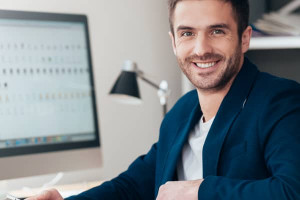 Instructor Led 1 on 1 Workshop
Our expert trainers are here to help you take the first steps towards your dream career. With flexible course options and individualised booking, we make it easy for you to access quality training with no waiting around! Delivered completely online through Zoom technology, this powerful learning experience combines personalised support in just 4-6 hours of time – all tailored specifically to fit your needs.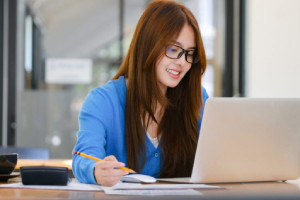 1 Hour Instructor Led Session
Refresh your workplace skills or acquire new ones with one of our expert trainers. Our convenient online sessions via Zoom provide the perfect opportunity to learn something during a short break in your day – all within 1 hour!
Classroom Booking 1 Hr
Book in a 1hr session with one of our trainers
$110.00 AUD (per session)
Book Now