Code of Conduct Training: Setting the Tone for Your Workplace
Understanding the core values and principles which bind a society together are critical for businesses to thrive. Mutual gain, political beliefs, cultural norms as well as ethical standards all contribute in defining how organisations operate day-to-day. Business ethics is particularly paramount when setting expectations of employees within an organisation while simultaneously helping determine its overall purpose and identity. Establishing an ethical system in a business is central to creating loyal employees and customers, while driving higher profit margins. It's crucial for sound decision-making but isn't always easy – it necessitates philosophical understanding and wise judgment that can be cultivated through our training courses.
Code Of Conduct Training will explore the fascinating world of business ethics, encouraging participants to consider thought-provoking philosophical questions and analysing how historical answers have shaped successful businesses and societies. Join us on this journey through moral philosophy!
Business ethics is a critical cornerstone for any organisation, providing direction and clarity in defining its values. Understanding these foundations helps professionals identify the company's true intentions regarding customers, employees and beyond – enabling them to work with purpose within an honourable business environment. By creating an atmosphere of loyalty, this training course ensures that employees are more motivated and engaged in their work. They will be empowered with a greater understanding of the values they are bringing to the company as well as tools for ethical decision-making. Ultimately, companies benefit from improved productivity and better informed business models through these knowledgeable personnel.
Our team believes that everybody deserves the opportunity to develop their professional potential. That's why we offer personalised training programs tailored specifically for your company and workers, aiming to unlock each worker's hidden talents! If you're interested in learning more about our services, please don't hesitate – get in touch today and one of our staff members will be happy to assist with any questions or concerns.
Code of Conduct Training Outline
By starting this workshop, attendees will have the opportunities to know each other and delving into what this workshop has to offer! We will also take some time to identify the individual learning goals of each participant.
Topics covered in this course
 Participants will learn the importance of commitment to integrity and fairness in all situations. Participants will uncover why ethical behaviour is crucial for both personal success.
All about Diversity and Respect
 During this session participants  will be able to learn the significance of showing respect for one another regardless of backgrounds or perspectives. Participants will also see on how embracing diversity can contribute success!
Handling Conflicts of Interest
In this area participants will gain insights how to approach conflicts in a correct way. Uncover strategies for resolving disputes.
This lesson participants will explore policies that help them foster conduct. They will also learn about how your actions can make an impression!
 Once the workshop finish, participants are encouraged to engage in a dialogue with their instructor and develop an action plan based on what they have learned. It allows participants to gain insights, into applying their acquired knowledge.
Customised Training Session For Teams (Included No Charge)
Paramount courses are the perfect choice if you want to create a custom-made training course. Our experts in writing and design can tailor any request, whether it is specific vocabulary or an entire revamp of color scheme. We know how important content accuracy and customer satisfaction are; book into Paramount now for a specialised learning experience!
In-House Customised training benefits: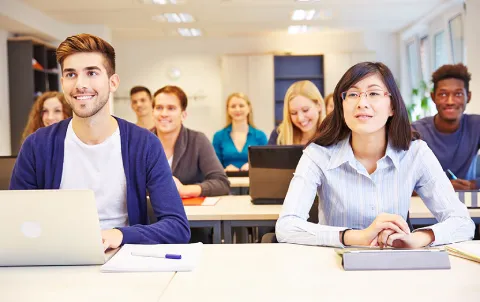 Creating Content (Contact us for Quotation)
At Paramount, we consistently strive to exceed our customer's training course expectations. Whether it is available in our library or not, rest assured that every request will be met with equal enthusiasm and commitment. Our priority is making sure all clients are satisfied—and if need be, custom outlines can easily be created for them at any given moment! Contact us today and see how quickly we can make your desired brand new class come alive; the quality of which you won't find anywhere else.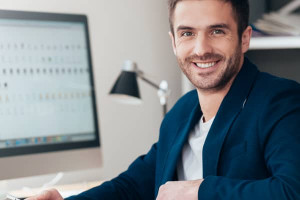 Instructor Led 1 on 1 Workshop
Unlock your potential and join one of our knowledgeable trainers for a personalised training session. Receive tailored guidance anytime through an online Zoom call, lasting up to six hours total on a date convenient for you – no need to wait!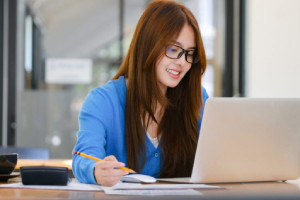 1 Hour Instructor Led Session
Take advantage of our experts' knowledge to refresh your skillset! Our professional trainers can help you master a new module, course or workplace skill in just one hour. Their guidance is available online via Zoom – the perfect choice for upskilling and productive downtime at work.
Classroom Booking 1 Hr
Book in a 1hr session with one of our trainers
$110.00 AUD (per session)
Book Now