Understanding the Performance of a Team
When we talk about team performance we're referring to how a group of individuals work towards common goals. It involves factors, like productivity, the quality of work, teamwork, innovation and reaching targets. Performing teams are usually characterised by objectives, a diverse set of skills that complement each other effective communication and a strong sense of commitment and responsibility.
Measuring the Performance of a Team
We can assess team performance by looking at metrics and indicators such as;
Goal Achievement; Keeping track of how the team is progressing towards their objectives and if they're able to complete them.
Productivity; Measuring the amount of work completed or projects delivered.
Work Quality; Evaluating the standard and calibre of the work produced by the team.
Communication; Assessing how effectively team members communicate and collaborate with each other.
Surveys; Gathering input from both team members and stakeholders to gain insights, into team performance.
Innovation; Monitoring any ideas or improvements introduced by the team.
Key Qualities of a Team
A performing team possesses certain key qualities, such, as;
Clear Goals and Objectives; The team has an understanding of their goals and the purpose behind their work.
Diverse Skill Sets; Team members bring a range of skills to the table, which complement one another and enhance the capabilities of the team.
Effective Communication; The team encourages communication ensuring that information flows freely among its members. Leadership; Effective leadership plays a role in guiding, motivating and supporting the team.
Collaborative Spirit; Team members work together harmoniously building upon each others ideas and leveraging their expertise.
Accountability; Each member takes ownership of their actions and contributions within the team.
Embracing Continuous Improvement; The team actively seeks opportunities to enhance processes and optimise performance.
Challenges Affecting Team Performance
Several challenges can hinder team performance including;
Lack of Defined Goals; When objectives are not well defined it can lead to confusion. A lack of focus among team members.
Communication; Poor communication can result in misunderstandings and conflicts within the team dynamic.
Skill Gaps; Insufficient skills, among individual team members can impede collaboration and hinder task execution.
Challenges, with Limited Resources; The teams ability to tasks can be hindered by limited resources.
Overcoming Conflict and Trust Issues; Collaboration and morale in a team can be negatively impacted by conflicts and a lack of trust among team members.
Tips for Maintaining Performance in Remote or Virtual Teams;
Using Technology; Take advantage of tools that facilitate communication, collaboration and task management.
Clearly Setting Expectations; Make sure everyone understands the expectations regarding tasks, deadlines and communication protocols.
Regular Check ins; Hold check ins and meetings to monitor progress and address any concerns that may arise.
Building Trustworthy Relationships; Foster an environment where team members trust each other and feel trusted by management.
Embracing Flexibility; Allow for flexibility in work schedules to accommodate time zones and individual work preferences.
Encouraging Social Interaction; Create opportunities for interaction to help build relationships, among team members.
The Importance of Leadership, in Enhancing Team Performance
Leadership plays a role in boosting team performance through ways;
Providing Clear Direction; Leaders offer a distinct vision and direction for the team aligning it with the organisations goals.
Motivating and Inspiring; They motivate team members and inspire them to strive for excellence and foster innovation.
Supporting Growth; Leaders support the growth and development of their team members.
Facilitating Communication; They facilitate communication and collaboration within the team.
Problem Solving; Leaders. Address obstacles and challenges that may hinder the teams performance.
Tips for Successfully Managing Team Performance
Managing team performance involves important steps and considerations;
Establishing Goals; Set measurable, achievable, relevant and time bound (SMART) goals to provide clarity and direction to the team.
Appointing Leaders; Select leaders who possess the skills and capabilities to effectively lead their respective teams.
Providing Training Opportunities; Identify areas where team members may require training or development then offer training opportunities.
Ensuring Open Communication Channels; Maintain lines of communication, between team members and leaders to address questions, concerns well as provide progress updates.
To effectively manage team performance it is crucial to ensure that the goals of your team align, with the objectives and mission of the organisation. Here are some additional tips for managing team performance;
Clearly define and communicate performance goals to ensure understanding and commitment from all team members. Implement Key Performance Indicators (KPIs) to track and measure progress towards objectives regularly. Maintain transparency in goal setting progress tracking and providing performance feedback. Conduct meetings to discuss progress, address challenges and reaffirm goals. Foster a positive team culture that recognises achievements and encourages collaboration. Managing team performance requires assessment, communication and efforts, towards improvement in order to optimise productivity and achieve goals.
When working in groups where all members share a focus and collaborate towards shared goals we experience the effectiveness of teamwork. In workplaces teams have supervisors who're responsible, for ensuring that the team operates effectively to achieve its goals and demonstrate strong performance. Ideally these goals are clearly understood by all team members although this may not always be the case. The team members collectively work towards these goals while continuously evaluating their progress.
It is common for teams to adjust their strategies in order to improve their efficiency and effectiveness in reaching their objectives. This ongoing process of activities is referred to as team performance management, which will be further explained in the following section. A team essentially functions as a mini organisation within itself characterised by recurring activities aimed at achieving a purpose or mission and specific goals. In essence a department or business unit, within an organisation can be seen as a team. Consequently many principles of performance management apply to managing the performance of teams.
Like any organisation formed teams often face the challenge of not having established internal practices to effectively achieve their goals and perform well. As teams evolve it becomes increasingly clear that there is a need, for systems. Failing to address this can result in frustration among team members due to tasks and confusion about responsibilities. Therefore there is a growing focus on improving performance management practices. It's important to note that team performance management specifically refers to activities aimed at enhancing the performance of teams that have already had meetings. The initial stages of team development are commonly known as team building while the processes involved in managing meetings are referred to as meeting management. Guiding and supporting members during meetings is typically called facilitation.
So what is team performance management?
We're all familiar with the concept of performance management for employees, which includes tasks such as setting goals monitoring progress towards those goals providing feedback evaluating performance and either rewarding outstanding achievements or offering guidance for improvement. The process of managing team performance shares similarities, with these practices applied at both organisational levels. Team performance management involves a range of activities aimed at setting team goals monitoring progress, towards those goals and making adjustments to achieve them efficiently. Looking at it from a systems perspective the ultimate objective of team performance management is to ensure collaboration among team members to achieve the desired outcomes envisioned by the teams supervisor.
Many of these recurring activities align with the responsibilities of leaders and managers within organisations although some individuals excel at executing these tasks effectively than others. As a result team performance management should be seen as an routine management practice. This process shares similarities with a executed strategic planning process and its subsequent implementation.
Key Guidelines for Implementing and Evaluating the Process
Successfully implementing any performance management process requires adherence to guidelines to ensure its effectiveness. These guidelines become more crucial when implementing a process for the first time. Additionally they can prove valuable, in refining an existing process that may require improvement. Learn more by asking one of our team members for more information on how we can assist with your team performance.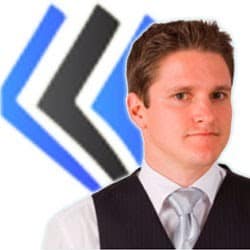 David Alssema is a Body Language Expert and Motivational Speaker. As a performer in the personal development industry in Australia he has introduced and created new ways to inspire, motivate and develop individuals.
David Alssema started his training career with companies such as Telstra and Optus Communications, and then developed Neuro-Linguistic Programming (NLP) within workplace training as principal of Paramount Training & Development.
As an author/media consultant on body language and professional development David has influenced workplaces across Australia. He contributes to Media such as The West Australian, ABC Radio, Australian Magazines and other Australia Media Sources.