Workplace Hygiene Training
Workplace Employee Hygiene Training
Our specialist trainers are here to help you reach the pinnacle of professionalism in your workplace. Through a tailored training session, they will help raise awareness on important principles such as employee hygiene and cleanliness that have become neglected or forgotten over time, pressing matters our co-workers may be hesitant to discuss openly. This course is designed for areas suffering from below average standards when it comes to personal grooming etiquette – giving employees an opportunity increase their skillset within this field for better health and productivity at work!
Interpersonal conflicts are an inevitability in any social setting – be it the workplace, public spaces or simply among co-workers. They can range from a mere triviality up to serious disagreements that affect those involved; often stemming from inadequate training or thoughtless disregard of others' feelings.
Our trainers are ready to step in and provide the necessary tools for your team to perform at a professional standard. If any of your personnel need improvement, we can include them into group training sessions so that everyone is kept together on their road towards success with no one feeling unsupported or singled out. We strive for excellence from all employees, ensuring each individual has access to the guidance needed in order reach optimal performance levels.
Employee Hygiene Outcomes
Tailored To Suit Your Needs
Paramount offers a tailored training program designed to address key issues in the workplace. Our experienced trainers can provide actionable tips and advice for employees on how to remain sharp, professional and up-to-date with industry trends. With customised expertise targeted toward your organisation's needs, these sessions will deliver real value – helping you create an inspired team of knowledge workers who are eager to contribute their best work!
We offer this training and more in Perth, Adelaide, Gold, Coast, Canberra, Darwin, Parramatta, Melbourne, Sydney, and Brisbane
Discover the advantages of our custom-tailored Workplace Hygiene Training Session today! This specialised course will empower your team with valuable insights, ensuring a safe and healthy workplace for everyone.
Workplace Employee Hygiene Training Outline
During our workshop participants will have the opportunity to connect with each other and explore the possibilities to them as they identify their personal objectives. This is a chance for everyone to share their goals while gaining insight into what this session has to offer!
Topics covered in this course
Start the day off right by delving into how engaging in conversations can bring benefits. Both at work and beyond.
Guidelines for Challenging Conversations
Equip yourself with the tools for confident communication! In this session you will acquire a roadmap for navigating discussions and practice techniques to ensure a start. Additionally our comprehensive checklist serves as a resource to reinforce your understanding of business practices. Make sure you give it a review.
Up next, participants will explore strategies for handling situations when faced with unapproachable workers or individuals who attribute their behaviour to disability.
Dealing with Unfavourable Hair Days
In this session participants will discover ways to take control of their hair health. We will explore options for managing hair. Provide strategies, on combating dandruff problems.. You'll uncover steps you can take towards achieving a professional appearance!
Addressing Body Piercings and Tattoos
In this session we will provide individuals, with tools and strategies to engage in meaningful conversations about body modifications like tattoos and piercings. Participants can expect to gain skills in addressing any concerns surrounding these topics.
Assisting Employees with Dress Code Etiquette
Participants will have the opportunity to delve into the intricacies of dress code violations, including gender related issues. Additionally they will acquire insights on how to equip employees with attire as needed.
Dealing with Unpleasant Breath
Prepare yourself for an exploration of the issue of breath! In this workshop we will discuss the causes of halitosis and effective ways to combat it. Moreover you'll discover tips on how to approach employees about their oral hygiene habits.
After exploring methods to address workplace hygiene and fragrance concerns we will delve into practices, for handling issues related to employee drug or alcohol use. Lets uncover how these sensitive topics can be addressed with empathy, respect and discretion.
Tackling Gastrointestinal Problems
Join us in this session as we discuss the challenges associated with managing incontinence and flatulence within a work environment. We'll explore solutions that can help you confidently address these issues!
Participants will have the chance to identify any hygiene habits they want to address. They will then engage in brainstorming activities to find solutions aiming to bring about change and improve their personal care routine.
To conclude the day participants will take on challenging hygiene scenarios. Receive feedback to aid in their personal development.
At the end of the program students will have an opportunity to ask questions and devise an action plan. This ensures that they are well prepared with the tools, for success.
Customised Training Session For Teams (Included No Charge)
Discover personalised training solutions at Paramount! From fully customizing your workbook and certificate to adding activities, our team coordinates with you every step of the way. You can find comfort in knowing that delivering groundbreaking improvements doesn't have to cost a penny more. Let us help you make an impact without feeling overwhelmed by extra expenses.
In-House Customised training benefits: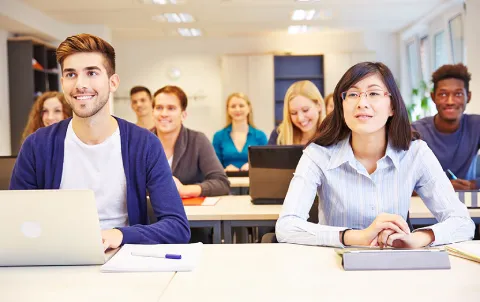 Creating Content (Contact us for Quotation)
At this esteemed organisation, we go beyond mere customisation. We invite you to create a training manual like no other – one that is uniquely yours! Enrich your workbook with case studies, research materials and technical data tailored to meet specific requirements – plus add the perfect finishing touch by including your company's logo and colors in both preferred languages if need be. Our trainers can facilitate sessions anytime at the place of choice for maximum convenience; so contact us today when ready & let's get started on constructing an exquisite learning experience!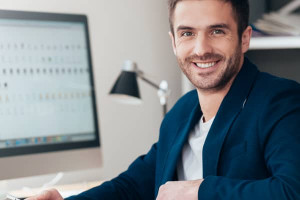 Instructor Led 1 on 1 Workshop
Ready to jumpstart your professional development? Our expert trainers are here with one-on-one sessions tailored specifically to you. Pick a course and book an appointment – no need for long waits, as these virtual classes can be organised quickly across 4-6 hours at any date of your convenience via Zoom!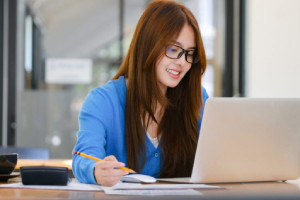 1 Hour Instructor Led Session
Schedule a virtual consult with one of our experts now to learn any new module, course or workplace skill. This invaluable opportunity is the ideal way to gain more skills and stay productive during downtime at work – all while in the comfort of your own home via Zoom! Our online sessions last an hour so reserve yours today.
Classroom Booking 1 Hr
Book in a 1hr session with one of our trainers
$110.00 AUD (per session)
Book Now