Nurturing Skills for Success in the Workplace
In todays changing job market it is crucial for young individuals to develop a diverse set of skills to stay competitive. These essential skills can be divided into three categories; skills, soft skills and digital skills. Lets explore each of these areas and discuss how young people can effectively cultivate and use these abilities.
Technical skills encompass the abilities to perform specific job tasks. These skills can be acquired through education, training programs, certifications or hands on experience. They are often tailored to industries in nature and directly applicable to particular roles or responsibilities. For instance engineers need expertise in modelling while marketers require proficiency in market analysis.
Maintaining a foundation of skills is crucial; however it is equally important to continuously update them as technologies and processes evolve. According to the World Economic Forum "1.1 billion jobs are expected to undergo transformation due to technology within the decade." Keeping up with competencies is essential, for remaining competitive and thriving in your chosen field.
It's important not to underestimate the significance of skills and mindsets when it comes to teamwork. They are just as essential, as abilities. These skills revolve around communication, critical thinking, emotional intelligence and adaptability. They serve as the building blocks for collaboration and teamwork.
Qualities that are highly valued in todays interconnected work environments.
To develop these skills and mindsets it is important to focus on the following key areas;
Leadership;. Guiding a team making decisions and taking responsibility.
Emotional Intelligence;. Managing your emotions while empathising with others. Creativity; Cultivating the ability to generate ideas that're valuable across various industries.
Time Management; tasks setting goals and making efficient use of time.
Conflict Resolution; Skilfully managing disagreements in order to find resolutions.
Personal Responsibility; Acknowledging that your actions and decisions have an impact on both your career trajectory and the success of your team.
Persistence; The ability to persevere despite facing challenges or setbacks.
Future Orientation; Thinking ahead strategically and making decisions that align with long term goals.
Growth Mindset; Believing in the potential for growth through effort and hard work.
Improving these skills necessitates practice, self reflection as seeking feedback, from others. Having skills is crucial, for both personal and professional growth. It can make a difference in how you perform in your job. The digital world is vast and constantly evolving so it's important for young people to keep up with the trends and technologies. Some essential digital skills include being proficient in media being able to understand and analyse data using software and tools and having expertise in collaboration tools like Zoom, Microsoft Teams and Slack which are vital for working remotely. It's worth noting that digital skills are not limited to tech jobs; they are increasingly sought after across industries. As technology continues to advance the demand for these skills will only continue to grow. Therefore continuous learning and adaptability are factors for success, in todays landscape.
Developing skills in people is crucial. There are various ways to achieve this. While self directed learning volunteering and practice are valuable focused programs can be particularly effective. Lets explore the benefits of apprenticeships, internships, mentoring and training to understand how they can prepare youth for success in the workplace.
Apprenticeships are designed to provide job training. They combine hands on experience with classroom learning to give an understanding of a profession.
There are advantages of apprenticeships for skill development in people;
Practical Experience; Apprentices get the opportunity to apply their theoretical knowledge in real world situations.
Financial Support; Unlike traditional education routes apprentices earn a wage while they learn.
Industry Recognised Qualifications; Completing an apprenticeship often leads to qualifications that are recognised by industries making individuals more employable.
Smooth Transition into Employment; Many apprenticeship programs offer full time positions upon completion ensuring an entry into the workforce.
Apprenticeships provide a foundation for individuals looking to gain job specific technical skills and make a successful transition, into their chosen careers.Internships are positions that companies offer to students or recent graduates giving them a chance to gain experience in a specific industry or role. They serve as an opportunity for individuals to;
Acquire industry knowledge and insights. Develop both behavioural skills. Enhance their resume, with hands on experience.
By bridging the gap between learning and the professional world internships play a role in helping young people make well informed decisions about their careers. Mentorship programs on the hand involve a relationship between a professional (mentor) and someone less experienced (mentee). Mentors provide guidance share knowledge and support the mentees in developing their skills. These programs are designed to promote youth skills development by offering;
Personalised learning tailored to the mentees interests and goals. Valuable career advice for setting goals and making decisions. Networking opportunities by introducing mentees to professionals in the mentors network. Mentorship can have an impact on the career development and success of individuals. Training programs focus on helping youth acquire skills required for jobs or industries while employment programs ensure access to job opportunities. These programs provide;
Targeted training sessions.
Skill development for roles.
A smooth transition, into employment.
In summary it is important for young individuals to actively seek out opportunities that allow them to develop behavioural and digital skills. While learning independently is targeted programs such as apprenticeships, internships, mentorship and training offer paths towards success, in todays competitive job market. By acquiring and refining these skills young people can position themselves for fulfilling careers and future achievements.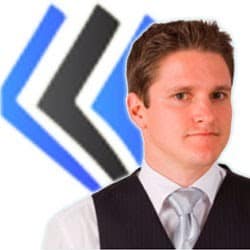 David Alssema is a Body Language Expert and Motivational Speaker. As a performer in the personal development industry in Australia he has introduced and created new ways to inspire, motivate and develop individuals.
David Alssema started his training career with companies such as Telstra and Optus Communications, and then developed Neuro-Linguistic Programming (NLP) within workplace training as principal of Paramount Training & Development.
As an author/media consultant on body language and professional development David has influenced workplaces across Australia. He contributes to Media such as The West Australian, ABC Radio, Australian Magazines and other Australia Media Sources.