Sales Relationship Training
Sales Relationship Management Training
Australia Wide Training: Sydney, Brisbane, Adelaide, Perth, Canberra, Parramatta, Geelong, Gold Coast, Melbourne.
Strengthening bonds is central to any successful sales professional. Fostering quality customer relationships will generate an ongoing stream of revenue and pave the way for more potential leads – even when your business takes a break! To assist this endeavour, we have developed unique training programmes focusing on both acquiring new connections as well as sustaining them in order to gain invaluable endorsements that can help boost your company's reputation. If you're looking for help with your training needs, we host sessions in all the major cities of Australia – from Perth to Parramatta! Get informed today and contact us if you have any questions.
Enhance your sales skills and take control of client relationships with our comprehensive Relationship Selling and Management Training Session. Our tailored training courses can be customised to meet the requirements of you and your team, equipping everyone involved in sales related roles within your organisation with the knowledge necessary for success.
Become your most efficient, appealing and compelling self with our tailored sales training course! Our team of experts can help you create prospecting boards, read body language like a professional and communicate more effectively to boost profits for your company. We also offer customised sessions designed specifically according to the needs of each industry – take advantage now and get ready to be at the top in no time!
Get the most out of your training session with a free customised outline! Contact us now at 1300 810 725 for more information and to learn how our team can assist you.
Sales Relationship Management Training Outline
At the onset of the session participants will have the opportunity to introduce themselves and discuss what they can expect from the training. Participants will also have a chance to identify their goals to ensure they make progress throughout the workshop.
Topics covered in this course
Maintaining Warm Connections Strategies, for Engaging with Current Customers
 In this session our trainer will share strategies to participants on how to maintain an productive attitude when interacting with existing customers. Later on, Participants will explore the importance of enthusiasm while ensuring that it doesn't overshadow building connections along the way.
The Prospecting or Leads Board; Fundamentals of a Sales Strategy
Participants will be guided through the essentials of developing a sales strategy including constructing a leads board that serves as a valuable tool for achieving success.
Building and Nurturing Rapport Skills
Establishing and nurturing relationships with clients is crucial for any business. Our trainer will lead participants through elements for building meaningful rapport that endures over time.
Sales Techniques; Maximizing Results with Minimal Effort
 During this session participants can learn how to become sales professionals who stand out from competitors. We'll provide them with techniques to achieve success in their sales endeavours.
Selling Yourself; Creating Business Impressions
This session offers participants an opportunity to tap into their potential and gain recognition, for who they truly are. It's time to rise and become the version of yourself!
Why Establishing a Connection with Your Clients Matters
In this session, participants will be provided with insights that can be applied in business settings and beyond. They will learn tools that empower them to excel both personally.
Creating the Desired Impression and Maintaining It
The objective of this session is to prepare participants with the skills for success in any sales environment. We will attendees become individuals who leave a lasting impression without saying a word!
Avoiding Sales Failures Due to Relationships
This session is designed to safeguard relationships from the negative impact of poor communication. Participants will receive tips and techniques for avoiding pitfalls ensuring that their connections remain strong and healthy.
Enhancing Relationship Perception
During this session the trainer will provide insight and guidance on navigating relationship based sales. Participants will also explore body language cues that can help them establish relationships, with customers.
Effective Communication Techniques to Foster Stronger Relationships
In this session participants will learn skills how to establish connections with customers in a manner that's neither pushy nor overly assertive. We are delighted to offer guidance on communication methods that can enhance productivity in their roles.
Enhancing Relationship Dynamics in Every Interaction
Our objective is to prepare participants with the tools, for relationship building ultimately leading to increased profitability. We are here and fully prepared to assist you!
Conclusion of the Workshop
As we near to ends of today session, participants will have an opportunity to address any remaining queries and set goals using our action planning guide.
Customised Training Session For Teams (Included No Charge)
With strong sales relationships being essential, it is vital to have effective training. At our organisation, we offer a free customisation service which allows us to tailor the course content and modules for you. We can also adapt wording, questions and more so that your team's needs are met – guaranteeing successful results! Contact us now about this session if you'd like further information on how customisation could benefit you.
In-House Customised training benefits: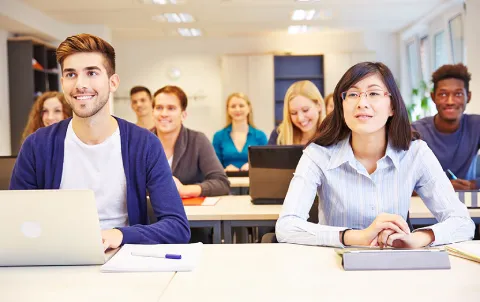 Creating Content (Contact us for Quotation)
Achieve maximum impact when training your sales team with courseware custom-made to suit you and your objectives. Our experienced professionals are here for you, ready to create materials that will help deliver the perfect lesson plan – which can be yours exclusively or used by our experts as part of a delivery package tailored exactly to what's needed. Get in touch today for more information on having bespoke workbooks created just for you!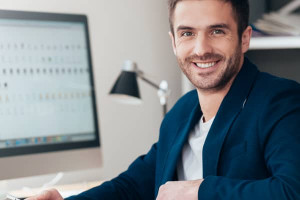 Instructor Led 1 on 1 Workshop
Take charge of your learning journey with one of our veteran instructors. Get access to the course you need when it's convenient for you – no more waiting around! Stay in the comfort and safety of home while receiving quality education from experienced professionals via Zoom video conferencing that lasts up to 6 hours.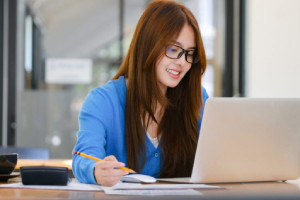 1 Hour Instructor Led Session
Our expert trainers are here to help you develop important skills and stay ahead of the game. Take an hour out of your day for a virtual consultation via Zoom, where topics ranging from modules to courses can be discussed – all with the aim of refining key abilities in today's workplace environment.
Classroom Booking 1 Hr
Book in a 1hr session with one of our trainers
$110.00 AUD (per session)
Book Now