Project Coordinator Training
Project Coordinator Training
Training available in Sydney, Brisbane, Adelaide, Perth, Canberra, Melbourne, Parramatta, Geelong, Gold Coast. Australia Wide.
Most large tasks in most workplaces are usually designated as projects; big, complicated, and usually done in many stages. It requires a lot of different people doing a lot of different things at different times, usually done over a long period of time which may take days, months, even years to finish. Tasks like these are much more common that you would think and in fact form the backbone of most work done in a workplace. Dividing labor, working on multiple facets of a project at once, all working toward a common goal are staples of any workplace.
As with most things however, there are some large and scary pitfalls and large and complicated processes are no exception; in fact due to the number of people involved and the number of jobs being done at the exact same time, the chances of something or other going wrong is increased exponentially even if looked at from a purely statistical point of view. And that's just on the micro level of the proceedings, on the macro level it gets even worse as managing this proverbial concerto of work and action is a tremendous effort in itself.
Large scale operations are a staple of the workplace and for even smaller organisations are vital to their very operation, if not continued existence. This does however present a challenge, as it requires a specialist to perform correctly. Someone what can coordinate a large number of people and orchestrate their many different jobs in a manner that is quick, efficient, and meets deadlines without sacrificing quality and ensuring that everyone working on the project is in good shape. Paramount Training and Development provide a Project Coordinator Training module to meet the demands of the workplace and allow willing and able learners to perform this vital role.
Projects big and small make up a surprising amount of work done in the workplace; whether as part of day to day operation, or a consistent goal being followed up on by everyone present in the workplace to conduct an expansion or something. Projects, especially the larger ones, typically employ hundreds if not thousands of people to do their various specialised tasks and contribute to a larger plan than themselves; and the project itself can benefit the people affected by it in the long run by giving them employment in the short term or drastically changing the local environment to their and their peers' benefit. To properly execute this however requires a specialist that can coordinate the combined effort of these many individuals and set their efforts and a business's resources towards a common goal. Here at Paramount Training in Development we've developed a Project Coordinator Training module to meet this demand.
Project Coordinator Training Outline
We will spend the first part of the session getting to know participants and discussing what will take place during the workshop. Students will also have an opportunity to identify their personal learning objectives.
Topics covered in this course
Understand The Project Context
First, participants will able understand the key project definitions and learn the relationship of project outputs, outcomes and benefits.
Role Of Project Coordination
Participants in this session will able to identify the roles and responsibilities of a project coordinator. They will also learn the relationship of the project coordinator to the project manager and project management team.
Participants will learn about the tools for support planning – scope, schedules, budgets, quality, risk and communication.
This session focus on the tools for monitoring, controlling and reporting on project progress.
In this session, participants will learn about the tools for closing a project and maximising learning.
At the end of the course, students will have an opportunity to ask questions and fill out an action plan.
Customised Training Session For Teams (Included No Charge)
Customising your training session has never been so easy. Our team of developers can help form a workbook to suit you. By making preset training sessions entirely your own via customization you can increase the effectiveness of the session. Here, you will be able to modify how our trainer delivers discussions, change activities, liven up the workbook with your specific colours, and various other methods. Whatever your specifications, our team of experts will be more than ready to coordinate with you in providing the best possible learning experience for your team.
In-House Customised training benefits: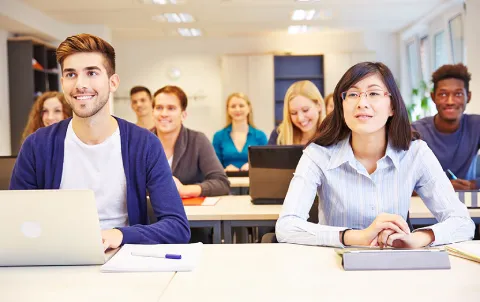 Creating Content (Contact us for Quotation)
Another way of articulating our philosophy is by giving you the absolute freedom to create your own content. Whether it means giving us a simple list of your theoretical expectations, or a more comprehensive one covering everything from page design, page limits, putting which data on which section of the workbook, our teams will be more than ready to provide you with a workbook that delivers your highest expectations. This way, you can be sure that your team is given the best possible training experience; whatever your training desires are, we shall translate into a winning formula for your company. Our writers can write your content, our researchers can develop areas of data, and our design team will make it look the part. Your session, you can own the rights to the content and deliver time and time again. Contact us for more details on a workbook written and created just for you.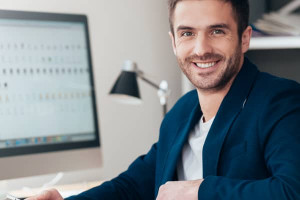 Instructor Led 1 on 1 Workshop
Choose your course and book in with one of our expert trainers. 4-6 hrs on a date specific to you. No need to wait for a date. Conducted online with Zoom. Duration 4-6hrs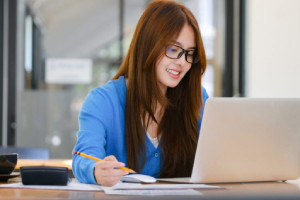 1 Hour Instructor Led Session
Meet with one of our expert trainers and discuss any module, course or workplace skill. Great to upskill and for downtime at work. Conducted online with Zoom. Duration 1 hr.
Classroom Booking 1 Hr
Book in a 1hr session with one of our trainers
$110.00 AUD (per session)
Book Now