Telemarketing is a marketing technique where salespeople contact customers to offer them products or services. This contact can be made through phone calls or, by scheduling face to face or web conferencing appointments during the call. Telemarketing can also involve playing recorded sales pitches over the phone using automatic dialing.
There are two types of telemarketing: outbound and inbound.
1. Outbound Telemarketing.
This type involves sales representatives reaching out, to potential or existing customers. It follows a approach, where representatives may call individuals from a list to promote a product gather survey responses or verify information.
2. Inbound Telemarketing.
Refers to handling sales calls. This occurs when potential customers have seen an advertisement or promotional material and decide to contact the company for details or to place an order.
Telemarketing has proven to be effective. It has also sparked controversy. Many people consider unsolicited telemarketing calls leading countries to establish "do not call" registries that allow consumers to opt out of receiving calls.
To effectively carry out telemarketing without causing any discomfort, to customers businesses often follow these practices.
They ensure that they comply with laws and regulations such as adhering to the "Do Not Call" registry in the United States.
They provide training to their representatives emphasizing respect and delivering value to the individuals they contact.
They use updated and targeted call lists to connect with customers who're more likely to have an interest, in the product or service being offered.
The advancement of technology and the emergence of the internet have reshaped how businesses approach marketing strategies; however, telemarketing continues to be a tool employed by companies.

Telemarketing Strategies for A New Start up Business.
Telemarketing can serve as a method, for promoting a startup establishing connections with potential customers and driving sales. Below are some tailored telemarketing strategies specifically designed for a startup business;
1. Conduct Research and Segment Your Target Market.
Gain an understanding of the needs, preferences and pain points of your target audience.
Segment them based on factors such, as demographics and buying behaviour to customise your pitch accordingly.
2. Create an Engaging Script.
Develop a script that's captivating, concise and clear. Emphasise the advantages of your product or service.
Keep in mind that the script should act as a guide. Train your telemarketers to adapt based on the flow of the conversation.
3. Ensure Legal Compliance.
Familiarise yourself with the laws and regulations pertaining to telemarketing in your region. For instance, in the United States there is the Telephone Consumer Protection Act (TCPA).
4. Provide Training Opportunities and Encourage Role playing.
Regularly provide training sessions for your team. Engaging in role playing exercises can be a way to practice handling types of calls and addressing objections.
5. Invest in Reliable Technology.
Use a Customer Relationship Management (CRM) system to keep track of calls follow ups and conversions.
Consider allocating resources, towards an auto dialer especially if you handle a volume of calls.
6. Deliver Value.
Present something during the call be it information, a discount or an exclusive promotion. This will make your call more enticing to the recipient.
7. Add Personalisation to the Call.
Address the recipient by their name and reference any interactions or purchases. Personalising the conversation can enhance engagement.
8. Handle Objections.
Anticipate objections and provide your team with training on how to gracefully address them.
9. Establish Clear Goals and Metrics.
Set KPIs (Key Performance Indicators) to gauge success. This could involve tracking the number of calls made conversion rates or appointments scheduled.
10. Encourage Feedback and Foster Continuous Improvement.
Gather feedback, from your telemarketers regarding challenges they encounter and insights they have gained.
Analyze recorded calls to identify areas that can be improved upon.
Starting a telemarketing campaign as a startup may present challenges; however, by implementing these strategies you can position your business for success. Remember that patience and persistence are key when it comes to building momentum and nurturing a customer base.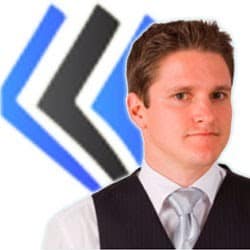 David Alssema is a Body Language Expert and Motivational Speaker. As a performer in the personal development industry in Australia he has introduced and created new ways to inspire, motivate and develop individuals.
David Alssema started his training career with companies such as Telstra and Optus Communications, and then developed Neuro-Linguistic Programming (NLP) within workplace training as principal of Paramount Training & Development.
As an author/media consultant on body language and professional development David has influenced workplaces across Australia. He contributes to Media such as The West Australian, ABC Radio, Australian Magazines and other Australia Media Sources.