Telemarketing Skills for Call Centers
Telemarketing Skills for Call Centers

Call center agents are more than helping customers. Many customer service agents have administrative tasks that they must complete immediately following a call, or throughout the day. It could be as simple as documenting customer interactions, updating customer files, giving feedback to management or pulling reports.
Job description for a call center agent. The type of call center an agent works in will have a significant impact on their day-to-day responsibilities. Here is a list of some common responsibilities that a customer service agent in a call center may have.
Communicate with customers via a variety channels
Customer problems can be resolved quickly and professionally.
Call center jobs are customer service positions. This means that agents are often at the frontlines of customer service, communicating directly with customers whenever an issue arises. Agents are expected to respond quickly to customer problems and provide assistance. This requires problem-solving skills and research skills. Agents must know where to look for the information they need using the resources at their disposal.
Skills needed for call centers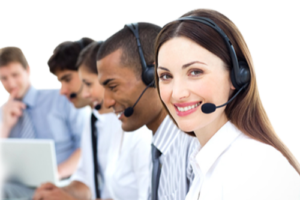 1. Knowledge retention
Agents are expected to deliver the best customer service. Agents must be able to memorise and learn a lot about your company to achieve this. They should be able to understand the basics of your product/service and agree with your brand's values by the time they start their first job.
Agents at call centers should be able to identify when they are unable to resolve an issue and to whom to forward the call if that is the case. As they get older, they will need to be able to recall answers to common questions and solve problems quickly. Your ability to retain and learn quickly from your candidates could have an adverse effect on the quality of your support.
2. Pay Attention to Details
Sometimes, being a call center agent can be monotonous. Agents are often asked the same questions day after day and get the same complaints. This can lead to agents becoming complacent. This can lead to agents becoming complacent and assuming they know the customer's issues. They may also be more inclined to offer a canned response.
Unfortunately, this recipe for disaster is all too common. Consumers say that agents answer only 50 percent of their questions on average. Customers should feel that your agents are above the rest and check in with them to ensure their concerns are addressed before you end the call. If a candidate's resume is cluttered, has poor grammar, or seems sloppy, they should be passed on to someone who pays more attention to details.
3. Organisation
Hire people who have demonstrated a track record of organisation and are able to meet deadlines for your application. Make sure they have all the tools and the right environment to keep organised once they join the team. These are important for customer satisfaction and bottom line.
Agents who work in busy call centers need to be extremely organised. Agents must be able manage multiple tasks simultaneously while attending to customer needs. This will reduce the chances of errors and allow them to complete after-call work more efficiently, which will enable them to better address customer needs.
4. Flexibility
Call center agents must be able to handle many calls per day and interact with customers with difficult personalities. Agents who can adapt to the changing needs of customers are key to ensuring that your agents are flexible.
They must be able handle both a friendly customer and an angry one. They must be able to take the bad news and roll with it. You may need to make some agents work long hours, including weekends, holidays and nights. This is something you should keep in mind when looking for new agents. Flexibility is essential.
5. Friendly
Your agents are your frontline. Your customers will be impressed by the friendly and warm image your agents project. Agents must be able maintain a positive attitude and smile every day. Agents should be able to work with others and have a positive attitude when hiring. After you have hired your team make sure that you create a work environment that encourages friendship and discourages burnout. It will be a great thing for your customers.
6. Keep Calm under Pressure
High quality agents in call centers are not easily flustered. This is a difficult job because of the many frustrated callers they interact with every day. An agent who is calm under pressure will not let anyone get in touch with them. Any call center agent will succeed by staying cool in all situations and not letting frustrated callers get to him. Ask them about their handling of pressure during the hiring process and compare it with what they have said to previous employers.
7. Communicating effectively
Although this is an obvious fact, it's worth noting. A call center agent's job it to communicate with callers. They should possess excellent communication skills. Communication doesn't have to be about speaking. Communication is more than just talking. It involves listening to the caller and then digesting the information. Then, it's about communicating quickly and effectively. Agents should communicate clearly using simple vocabulary. This will improve the quality of your service. Seventy-eight% of customers believe that a service agent who is competent and friendly is essential to a positive customer experience. Clear communication skills are essential for competence.
8. Speed
High-quality agents must be efficient and fast. Agents should be able to work quickly and not compromise the quality of their work. This is crucial for your bottom line. The more agents an agent can handle, you will need fewer agents to keep your call center running smoothly. This is also important for the callers. Callers want to be contacted as quickly as possible. Your customers will be more satisfied if you have a fast-working agent in your call center.
9. Creativity
A strong agent must be creative. They should be able come up with solutions to any problem that comes their way. They should be creative to meet the needs of both customer and company. This will increase customer satisfaction. If a customer is satisfied with their service, 70% of them will return to the company.
Last Thoughts
It can be difficult to find call center agents who are truly successful. It is important to understand what makes a great call center agent when you are looking to hire. Even if your current agents aren't able to perform the same tasks as a call center agent with all the necessary skills, it doesn't mean that they won't. These qualities can be learned and nurtured over time. To get everyone on the same page, you can hold a training session for your agents.