Developing a sales prospecting strategy is a step, in expanding your customer base and increasing revenue. In the landscape of San Francisco reminiscent of the days of the Wild West smart individuals use cutting edge technology to carve out their fortunes. From sales professionals to tech enthusiasts the pursuit of success permeates every aspect.
Investing in prospecting holds the key to lasting triumph. With a refined approach you establish connections with customers who have the potential to provide sustained value to your business. What does prospecting involve exactly? At its core it encompasses the skill of identifying and engaging customers opening up opportunities. Insightful salespeople employ tactics such as tailored emails and social media outreach in an effort to make a maximum impact.
Now lets delve into the stages of sales prospecting;
Personalisation stands at the forefront of B2B success. Examine clients closely by exploring their social media presence and understanding their business objectives. This ensures alignment between your product or service and their specific needs.
Evaluating leads is pivotal, for any enterprise. By assessing each leads value you can allocate resources wisely to effectively acquire clients.
Building a relationship, with customers is a smart move. Of being too aggressive offer guidance and insightful perspectives to foster long lasting connections. Connect with them through their channels whether it's email, chat or social media.
It's important to distinguish between leads and prospects. Not all interested parties will become buyers. Leads are the stage in your sales journey but only a few will develop into prospects – those are the ones you should focus on! Businesses need to identify which prospects are worth pursuing.
Identifying the prospects is crucial. Stay updated on trends and customer preferences to create a list of winners for growth.
To improve your sales skills engage with individuals who're genuinely interested in what you offer. Analyze their behaviour and marketing interactions. Nurture these leads to unlock their potential for success for both them and your business.
To convert leads into customers customise approaches that seal the deal. Show how your solutions effectively address their challenges transforming prospects into paying customers.
Now lets differentiate between sales prospecting and lead generation. These two aspects work together harmoniously. Through efforts businesses use marketing techniques to generate buyer interest – an initial step, in guiding them towards becoming actual customers.
The collaboration, between elements is crucial for businesses.
Cutting edge systems facilitate the process of identifying and evaluating prospects based on factors such as job titles or online activity. In contrast sales prospecting involves experts discerning potential by observing indications of success.
To elevate your business it is important to establish connections with customers and nurture relationships. This approach goes beyond methods. Focuses on personalisation and building strong connections.
So where does prospecting fit into the sales journey? Proactive efforts are essential for meeting sales targets. Lead generation and prospecting go hand in hand connecting businesses with customers and setting the stage for success. By identifying leads and tracking their progress businesses can convert leads into paying customers ultimately boosting revenue.
Effective sales rely on understanding customers fundamental desires and convincing them that your solutions can effectively address their issues. Highlight the power of your offerings to turn prospects into enthusiastic customers at every opportunity.
During negotiations representatives delve into contracts, payments and the advantages of their products. They then provide a quote to initiate discussions, about the deal. To secure an agreement representatives must address all customer concerns diligently even if it involves negotiating pricing or other terms.
The objective is to reach a agreement that satisfies both parties involved.
Closing a sale is similar, to scoring a touchdown for a sales representative. To achieve long term success it is crucial to maintain customer relationships increasing the chances of repeat business or referrals. If deals encounter difficulties take a moment to reassess your approach in nurturing leads – making adjustments can open up paths to success.
Now what are the advantages of sales prospecting? In order to secure sales it is necessary to cast a net since high quality leads are essential for converting potential customers into actual buyers. Prospecting offers businesses an opportunity to identify the individuals and build strong relationships over time. Leave no stone unturned in your pursuit of excellence!
performing sales teams employ prospecting strategies that yield remarkable results. According to insights from RAIN Group top sellers secure many meetings as their counterparts. As a result these efforts lead to achievements with almost half of them meeting or surpassing their objectives compared to a quarter of others. This highlights the importance of return on investment (ROI).
Mastering the art of prospecting can undeniably enhance your gains. Serve as a key factor, for achieving success.
Sales champions can unlock success by harnessing the potential of prospecting.
Studies suggest that it is best to engage with customers on. According to research 70% of buyers are prepared and open to engagement at a stage.

Establishing connections, with customers requires persistence from sales professionals. It may take attempts, 18 in some cases to make contact and only one out of four emails gets opened. However, consistent effort pays off in the form of deals and successful outcomes.
Now lets dive into the world of outbound sales strategies.
Enhance your marketing expertise by combining both outbound approaches. Begin by captivating prospects interest with content. Then reach out to them with carefully timed messages that resonate. This powerful combination helps generate leads from sources.
When it comes to sales initiatives aimed at identifying customers there are several tactics to consider;
Cold calls involve reaching out to customers unexpectedly to discuss your offerings. While this method is traditional it remains effective.
Cold emails entail sending emails to introduce your products. Sales representatives use techniques, including attention grabbing lines to capture recipients attention.
Leveraging social media platforms involves searching for buyers. Individuals often share details and opinions online allowing astute representatives to identify leads.
Engaging customers through sales efforts involves different approaches;
Warm emails involve contacting individuals who have already expressed interest in your company— by attending a demo or reviewing pricing. This indicates their receptiveness. Presents an opportunity, for a personalised email.
Social selling entails messaging individuals who have engaged with your social media content.
Well when it comes to sales prospecting it's always a bit of a challenge, for emerging startups. They have to balance their hiring decisions with their budget constraints. Figuring out how to allocate resources, for generation and closing deals is definitely not a task.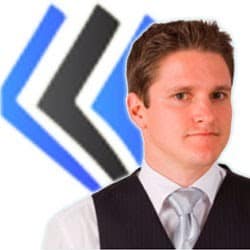 David Alssema is a Body Language Expert and Motivational Speaker. As a performer in the personal development industry in Australia he has introduced and created new ways to inspire, motivate and develop individuals.
David Alssema started his training career with companies such as Telstra and Optus Communications, and then developed Neuro-Linguistic Programming (NLP) within workplace training as principal of Paramount Training & Development.
As an author/media consultant on body language and professional development David has influenced workplaces across Australia. He contributes to Media such as The West Australian, ABC Radio, Australian Magazines and other Australia Media Sources.