Talent Management Training
Talent Management Training
Investing in talent management will help your organisation unlock its full potential. This session is designed to equip Supervisors and Managers with the necessary skills for developing their respective departments and, eventually, improving the entire business as a whole.
Our Talent Management Training Course is an innovative and comprehensive program to help you make the most of your people power! You'll gain insights on how to identify top talent, develop effective succession planning strategies for business continuity, as well as learn how strategic employee engagement can ensure your personnel reach their full potential.
This training session will empower your team and organisation to reach new heights of success. Unlock potential growth with this engaging experience!
Ensuring that your organisation is staffed with the ideal personnel for every situation can be a tricky feat to perfect. This session offers assistance towards crafting an organisational system which allows you to coordinate effectively, placing team members in the optimal positions and giving them assignments best-suited to their abilities.
Talent Management Outcomes
Tailor Made Talent Management
Let us help you take your Talent Management to the next level through customised training. Our expert team of editors can craft a unique session tailored for any corporate needs, with additional modules sourced from our reliable programs Australia-wide (including locations in Darwin, Perth, Adelaide, Melbourne Parramatta and Canberra). Don't hesitate – contact us today if there are specific objectives we have not covered!
Talent Management Training Outline
To start of this workshop we will gather together to foster an captivating learning atmosphere. Participants will take the opportunity to get to know each other and then delve into identifying goals that each attendees hopes to achieve from attending this session!
Topics covered in this course
Exploring Talent Management
Participants will embark on a journey to discover the potential within their organisation understanding how talent management drives growth and leads to outcomes. With an examination of creating programs and strategies that focus on nurturing human resources success is just around the corner!
Understanding Performance Management
In this session, participants will explore the contrast between a management model of performance and talent management. Participants will also discover how these two approaches can have impacts on team productivity.
Understanding Succession Planning
In this session Particpamrs will dive into the fundamentals of succession planning. Participants will learn which concepts require attention and how to identify those individuals who keep your organisation running. Moreover they will be provided tips for assessing risks in order to ensure a future!
Developing a Talent Management Plan
This session will expertly guide participants through the elements of a talent management program and help them create a pathway towards success. Discover the steps they should take today to maximise their teams potential in the future!
Exploring Competency Based Programs
During this session participants will delve into the concept of competencies. They will also gain insights into models like Goleman's emotional intelligence system. Through this exploration participants can better understand how to nurture and unleash their potential!
This session will have a depth discussion on the five talent groups that lay the foundation for any organisation. Engage in thought provoking conversations. Explore a real life case study while also gaining insights on how to fast track your professional journey!
Leveraging Bench Strength
In this session participants will examine how existing human resource programs can effectively nurture and develop talent within your business.
Conducting Talent Assessments to Create a Talent Profile

This session, participants will able to embark on a journey how to create and compile their talent profile form. Learn the steps along the way as we guide you through a three phase process that equips them with all the tools needed to build effective profiles tailored specifically to your organisations requirements!
Sustaining Interest in People
In this session, participants will uncover their hidden potential by exploring their abilities and aspirations through a case study.
Join us for an enriching experience where you'll gain insights, practical tips and effective strategies to lead your team members towards success!
Discover the art of conducting talent review meetings.
During this session, participants will learn how to take actions afterward for optimal outcomes.
Explore the significance of appropriate compensation in a rounded talent management plan. Find out how rewarding employees equitably contributes to their engagement, retention and overall performance.
Communicating with High Potentials
Engage in a thought provoking discussion on whether its beneficial or detrimental to reveal the value of potential employees within an organisation. Participants will explore both perspectives to help organisations nurture their talents for achievements.
Unleash your growth potential through development strategies!
Participants will learn about setting goals with PIRIT leveraging 360° feedback and other creative approaches that can propel you towards success. Moreover, they will discover the power of coaching and mentoring as paths towards self improvement.
During this session, participant will get a glimpse into the gems of talent management from three distinguished organisations. Get ready to uncover how these companies effectively manage and nurture their resources!
During this session participants will share ten strategies that organisations can implement to breathe life into their workforce and enhance levels of engagement. Rest assured participants will leave with techniques to boost morale and productivity!
In this session participants will gain access, to a six stage evaluation framework designed to ensure the success of their talent management program. With this system in place they can confidently steer their team towards achieving results!
By the end of this session participants will have the opportunity to deepen their understanding through a question and answer segment and develop an action plan for growth. 
Customised Training Session For Teams (Included No Charge)
Our team knows that the key to success in training is customisation. That's why we're offering our clients a chance to tailor their course experience and really optimise learning outcomes! We've seen through studies that tailored courses can increase performance, so make sure you take advantage of this free service for your next session – get creative with sentence structure, visuals or localised information; whatever works best for you – all at no extra cost!
In-House Customised training benefits: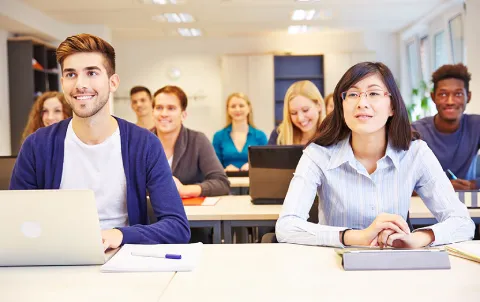 Creating Content (Contact us for Quotation)
Paramount can help you create customised courseware designed to train aspiring Australians and businesses. Our experienced development team will work with you every step of the way, transforming your training goals into a fully-realised program tailored specifically for your needs! Give us a call today for more information on how we can get started building an ideal learning experience together.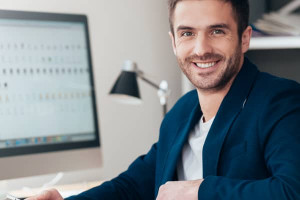 Instructor Led 1 on 1 Workshop
Our expert trainers are ready to guide you on your chosen course of study! Don't wait for an assigned class date – book a session at a time that fits with your schedule. Enjoy the convenience and ease of learning from home, as our sessions will be conducted through Zoom in 4-6 hour blocks.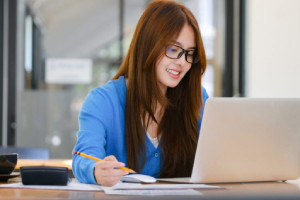 1 Hour Instructor Led Session
Take advantage of this exclusive offer to level up your career! Get advice from one of our experienced professionals and unlock valuable insights on modules, courses or workplace skills. An hour-long session conducted completely online with Zoom – so no need for a commute either!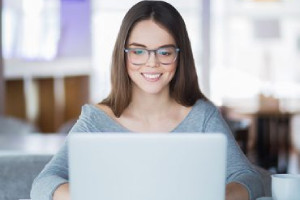 Self Directed Online Course
With these courses, you have the freedom to learn at your own speed. Enjoy a variety of interactive activities and assessments alongside informative video content – all ready for you when you are!
Classroom Booking 1 Hr
Book in a 1hr session with one of our trainers
$110.00 AUD (per session)
Book Now