Strategic thinking refers to the skill of having a perspective being able to anticipate outcomes and trends and including a long-term viewpoint when making decisions or plans. It involves recognising opportunities and threats in a given situation and making informed choices to achieve long term goals.
Here are some important aspects and characteristics of thinking.
1. Forward thinking Approach;
Strategic thinkers have the ability to envision what the future might hold and chart a path, towards it. They can see beyond the moment. Anticipate where things are headed.
2. Comprehensive Understanding;
of focusing on isolated problems or immediate concerns strategic thinkers grasp the interconnectedness of different systems. They understand how various elements fit together within the context.
3. Thoughtful Analysis;
Strategic thinkers carefully analyse information, question assumptions. Explore solutions. They are skilled at distinguishing between what matters and what's less important.
4. Adaptability;
They remain receptive to ideas. Can adjust their strategies when circumstances change. They recognise that plans should not be rigidly fixed, but rather adaptable when needed.
5.Considering the Big Picture.
While acknowledging the significance of short-term actions strategic individuals always take into account the long-term implications and outcomes of their decisions.
6. Prioritization;
have the ability to assess which tasks or projects best align, with their long-term goals. They allocate resources (such as time, money and manpower) accordingly.
7. Embracing Feedback;
Skilled strategic thinkers highly value feedback as it aids in refining strategies and brings in perspectives that may have otherwise been overlooked.
8. Managing Risks.
They do not identify risks but also develop plans to effectively mitigate or manage those risks.
9. Learning from Past Experiences;
than repeating errors strategic thinkers learn from them adjust their strategies and enhance their decision-making processes.
Strategic thinking plays a role in leadership positions that require long term planning, decision making and aligning vision. Nevertheless, it is a skill for individuals at all levels, within an organisation as it can guide professional growth.
4 Keys for Strategic Thinking
Checkup Time
Strategic thinking plays a role, in the skill set of leaders and managers in all types of organisations. It involves the ability to grasp the perspective anticipate trends and develop plans to achieve long term objectives.
Here are four key elements that contribute to thinking.
1. Vision.
2. Analysis.
3. Flexibility & Adaptability.
4. Execution.
To assess success and adapt strategies accordingly it is important to establish performance indicators (KPIs). By including these elements into your approach, you can enhance your thinking anticipate changes and steer your organisation towards its long-term objectives. It's crucial to remember that strategic thinking encompasses both mindset and attitude along, with the utilisation of tools and methodologies.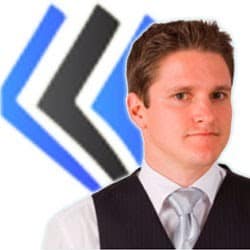 David Alssema is a Body Language Expert and Motivational Speaker. As a performer in the personal development industry in Australia he has introduced and created new ways to inspire, motivate and develop individuals.
David Alssema started his training career with companies such as Telstra and Optus Communications, and then developed Neuro-Linguistic Programming (NLP) within workplace training as principal of Paramount Training & Development.
As an author/media consultant on body language and professional development David has influenced workplaces across Australia. He contributes to Media such as The West Australian, ABC Radio, Australian Magazines and other Australia Media Sources.