Building relationships plays a role, in effective community organising whether its organising a volleyball game or forming a committee to promote fair housing practices. These connections with co-workers the communities we serve and even those we may not always agree with are essential for achieving our shared goals. This article explores the significance of relationship building not on a level but also in our professional lives. It highlights how fostering relationships contributes to career success, job satisfaction and organisational effectiveness.
The Importance of Relationships in the Workplace
Collaboration is key in any endeavour. The relationships we build serve as the foundation for our efforts towards creating change. Each individuals input and perspective are invaluable when it comes to problem solving, decision making and executing tasks. Recognising the importance of both work related and personal connections is crucial. We interact with our co-workers on a basis making these relationships integral, to our career growth and job fulfillment. Strong work relationships not lead to outcomes but also cultivate a happier and more productive work environment thereby fostering increased trust and profitability among team members.
Benefits of Nurturing Workplace Relationships
Improved Job Satisfaction;
Developing relationships, within the workplace is crucial as it helps create an environment leading to higher job satisfaction and a sense of purpose in our work.
Improved Dynamics in Meetings;
When we have relationships with our co-workers it reduces conflicts and disagreements during meetings. This in turn allows for discussions and decision making.
Enhanced Support Network;
By building connections with our co-workers we create a support system. Having this network of assistance and collaboration is incredibly valuable.
Increased Productivity and Morale;
Positive relationships among co-workers contribute to a workforce. This ultimately boosts productivity and morale within the workplace.
Personal. Development;
Nurturing relationships, at work not impacts our lives but also enriches various aspects of our personal growth. It is truly fulfilling beyond the office setting.

Building relationships, in the workplace is an art that brings advantages. By including these strategies into your toolkit you not contribute to a more harmonious and efficient work environment but also pave the way for personal and organisational success.
Tips for Building Effective Relationships
Self awareness and Emotional Intelligence;
Develop an understanding of your emotions. Learn to express them effectively. This self awareness not benefits your well being but also enables you to recognise and navigate emotions within your team.
Open Communication;
Mastering communication is crucial for building relationships. Engaging in conversations. Actively listening help bridge gaps and foster mutual understanding among co-workers.
Respect and Consideration;
Treat your co-workers with respect regardless of their position in the hierarchy. Upholding the rule—treating others as you wish to be treated—establishes a foundation of respect.
Proactive Problem Solving;
Approach challenges with a problem solving mindset emphasizing positivity and constructive solutions. This proactive approach inspires efficiency and productivity.
Recognition and Appreciation;
Acknowledge the efforts of your co-workers as recognition and appreciation go a way in boosting morale and performance.
Avoid Gossiping or Engaging in Office Politics;
Steer of gossiping or getting involved in office politics instead focusing on transparent and respectful communication, with co-workers.
Delivering High Quality Work, within Deadlines;
Consistently contributing and meeting deadlines showcases respect for your co-workers time and a strong commitment to the teams success.
Establishing Clear Boundaries;
Creating boundaries helps effectively manage interruptions. Strike a balance between socialising and dedicated work time.
Developing Interpersonal Skills;
Investing in understanding and connecting with others is key to honing your ability to interpret body language provide recognition and adapt to personalities.
Effective Conflict Resolution;
Promptly addressing conflicts in a manner emphasises the importance of communication and fostering a cooperative mindset for maintaining healthy relationships.
Embracing Feedback;
Valuing feedback as an opportunity for growth involves seeking input, from both co-workers and customers enabling continuous refinement of your professional approach.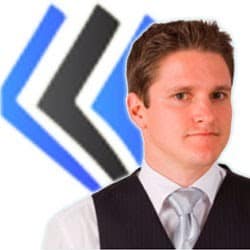 David Alssema is a Body Language Expert and Motivational Speaker. As a performer in the personal development industry in Australia he has introduced and created new ways to inspire, motivate and develop individuals.
David Alssema started his training career with companies such as Telstra and Optus Communications, and then developed Neuro-Linguistic Programming (NLP) within workplace training as principal of Paramount Training & Development.
As an author/media consultant on body language and professional development David has influenced workplaces across Australia. He contributes to Media such as The West Australian, ABC Radio, Australian Magazines and other Australia Media Sources.