When it comes to business growth. Achieving sales excellence providing customer service is absolutely crucial. Dealing with challenging customers requires preparation and a personalised approach, for each situation. Equally important is having a trained team that can effectively handle customer interactions.
The Importance of Satisfied Customers
Building and maintaining relationships with customers is the key to success in business. A recent survey of 700 customers unanimously revealed that subpar service leads to departures. It's like a neon sign highlighting the role of customer service.
While prioritising customer satisfaction is fundamental encountering customers is inevitable when offering excellent products and services. Having a strategy in place to handle these situations can make all the difference. Keeping calm when dealing with customers is essential for success for everyone involved.
Developing a Reputation
A stellar reputation forms the foundation of business prosperity. Kim Angeli, an expert from Grateful Box praises the virtues of customer service. Her advice? Show gratitude to all customers, those who may not be in the mood. This simple gesture has the power to turn discontent into contentment.
Angeli emphasises that expressing gratitude should be practiced across all areas of customer service, sales and leadership roles. She believes that businesses that demonstrate kindness truly leave a lasting impression, on their customers.
"Navigating Challenging Situations
Mike Effler, a customer service leader formerly working with Vendio shares insights, on how to turn unhappy customers into opportunities for business growth. Here are ten top strategies he recommends like keys that unlock lasting customer relationships.
The Importance of Listening;
Building connections with customers means giving them a chance to express their thoughts. Even if their feedback seems scattered show understanding and address points. This demonstrates your commitment to comprehending their needs and providing support.
Empathy and Friendliness;
Listening with empathy is invaluable. By understanding their perspective and actively engaging with them you pave the way for customer satisfaction. They will leave knowing that they have been heard and understood.
Maintaining Calmness;
In moments of tension maintaining a composed demeanor is crucial. A calm tone can work wonders in defusing frustration and fostering collaboration.
Recognising Your Audience;
Approach each interaction as a performance. Treat every conversation as an opportunity to cultivate advocates. Maintain professionalism keep emotions, in check and focus on the goal—showing your dedication to excellence.
Knowing When to Step Back;
Some customers may be challenging to satisfy no what you do. It's acceptable to disengage if progress is not being made. Prioritise customers while handling feedback gracefully. Every day brings opportunities."
Stay Calm and Composed;
When things get intense avoid getting angry or losing your temper. Instead strive to be a presence, in the midst of chaos. This is the key to resolving conflicts effectively.
Keep Emotions in Check;
When dealing with customers it's important to maintain professionalism at all times. Understand their concerns come up with a plan. Assist them with respect and politeness. Don't let emotions cloud your judgment; stick to the facts.
Remember Their Humanity;
When faced with frustration always remember that customers are human beings too. Don't take their irritability personally. Instead be a source of positivity radiating warmth and goodwill.
Promise a Follow Up Call;
Show that you are reliable and trustworthy by making an effort to follow up with customers even if you don't have all the answers yet. This demonstrates engagement in finding a solution. Helps build trust.
Outline the Next Steps;
For a customer experience it's crucial to maintain transparency. Clearly communicate what the next steps will be follow through on them and establish a foundation, for support.

Regardless of the industry you're, in whether its hospitality or any service oriented field dealing with situations is an inevitable part of the job. While it may be tempting to shy from interactions mastering the art of effectively handling these challenges can have a transformative impact on your business. In this article we'll delve into the importance of learning how to handle customers and provide tips on doing so.
1. Building Customer Retention and Loyalty
One of the reasons for acquiring the skill to handle difficult customers is its direct influence on customer retention and loyalty. Research has shown that when a customers problem is efficiently resolved they are more likely to become patrons compared to those who never encountered any issues at all. This means that successfully addressing customer complaints can turn them into long term advocates for your business.
2. Creating a Positive Reputation and Brand Image
Word of mouth plays a role in marketing. How you navigate challenging situations can significantly impact your businesss reputation. When customers witness your dedication in addressing their concerns and see that you go above and beyond to resolve them it leaves an impression. This positive experience can translate into reviews, recommendations and an overall enhanced brand image. All components, for long term success.
3. Enhanced Problem Solving Abilities
Dealing with challenging customers helps sharpen your problem solving abilities. It compels you to think consider viewpoints and come up with innovative solutions. These skills are not valuable, in customer service but transferable to other aspects of your personal and professional life.
4. Valuable Feedback for Improvement
Encountering customers often brings attention to issues that may have gone unnoticed. Their complaints can serve as a source of feedback for enhancing your products or services. By addressing these concerns you not satisfy the customer but also make systemic improvements that benefit your entire customer base.
5. Empathy and Communication Proficiency
Effectively handling customers requires a level of empathy and strong communication skills. It presents an opportunity to practice listening comprehend the customers perspective and respond empathetically. These skills not positively impact interactions with customers. Also prove beneficial, in personal relationships and other professional scenarios.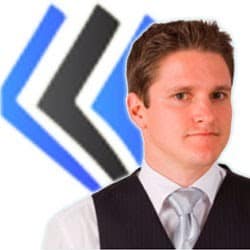 David Alssema is a Body Language Expert and Motivational Speaker. As a performer in the personal development industry in Australia he has introduced and created new ways to inspire, motivate and develop individuals.
David Alssema started his training career with companies such as Telstra and Optus Communications, and then developed Neuro-Linguistic Programming (NLP) within workplace training as principal of Paramount Training & Development.
As an author/media consultant on body language and professional development David has influenced workplaces across Australia. He contributes to Media such as The West Australian, ABC Radio, Australian Magazines and other Australia Media Sources.