Being aware of and understanding emotions is an aspect of achieving success as a leader. When individuals have a grasp, on their emotions and can effectively manage them there is an improvement in performance. Surprisingly research shows that an astounding 90% of achievers have emotional intelligence skills.
To truly unlock the potential of their teams leaders must not excel in technical expertise but also cultivate emotional intelligence. Exceptional performance isn't limited to the leader; it also resonates throughout the team when the leader masters both sets of skills.
The Importance of Emotional Intelligence in Leadership
intelligence plays a role in understanding and controlling our own emotions as well as those of others. It's a tool that helps us achieve goals and nurture relationships. Unlike IQ tests that measure abilities EQ tests evaluate intelligence. EQ allows us to become more self aware and improves our ability to connect with others providing us with a perspective on our strengths and weaknesses. Leaders who have intelligence can effectively communicate, recognise and handle emotions, within themselves and their team members. This fosters. Camaraderie, which are invaluable when navigating conflicts respectfully while enhancing team cohesion and performance.
Developing Your Emotional Intelligence
Becoming a leader begins by sharpening your intelligence skills. Here are some strategies to help you achieve your goals;
1. Know yourself; It's important to have an understanding of your strengths and weaknesses. Overestimating your abilities can lead to self perception, which can impact decision making and conflict resolution negatively.
2. Emotional control; Being able to manage your emotions is crucial, for leadership. Maintaining composure in all situations is key. Techniques like developing coping mechanisms and recognising triggers can help regulate your emotions.
3. Empathy matters; Creating empathy is beneficial for planning, decision making and coaching. It can boost team performance by up to 40%. Practicing listening and understanding your employees perspectives can contribute to creating a workplace culture.
4. Stay motivated; It's important to stay motivated and inspire your team during times. Taking initiative and setting long term goals sets an example for everyone involved.
5. Social skills; Developing the ability to sense and respond to others emotions is a skill that can resolve conflicts and deepen relationships fostering collaboration and teamwork for performance.

To develop and strengthen your intelligence it's important to consider the strategies;
1. Keeping a Journal; Take some time each day to reflect on your interactions notice any patterns that emerge and learn from both challenging experiences.
2. Seeking Feedback; Don't hesitate to ask for feedback, from your supervisors, peers and co-workers. Their insights can provide information about your strengths and weaknesses.
3. Listening; Show engagement and empathy by paying attention to nonverbal cues during conversations summarising others points to show understanding.
4. Self Reflection; Take a moment to be aware of your emotions try to understand their causes and practice mindfulness techniques that help you gain control over them.
5. Online Learning; Consider enrolling in leadership courses or training programs focused on improving intelligence. This not enhances your skills. Also allows you to connect with like minded individuals.
By enhancing your intelligence through these strategies you can become an effective leader and mentor. It plays a role in unlocking business success by fostering productivity boosting morale and improving communication within your organisation. Ultimately this prepares both you and your team, for successes.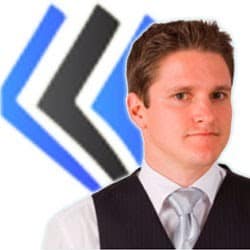 David Alssema is a Body Language Expert and Motivational Speaker. As a performer in the personal development industry in Australia he has introduced and created new ways to inspire, motivate and develop individuals.
David Alssema started his training career with companies such as Telstra and Optus Communications, and then developed Neuro-Linguistic Programming (NLP) within workplace training as principal of Paramount Training & Development.
As an author/media consultant on body language and professional development David has influenced workplaces across Australia. He contributes to Media such as The West Australian, ABC Radio, Australian Magazines and other Australia Media Sources.