Resolving Staff Disagreements; Fostering Harmony in the Workplace
In todays changing work environments conflicts, between colleagues are bound to happen. Whether its clashes in personalities differences in work approaches or disputes over resources having techniques for resolving these conflicts is essential to maintain an productive work atmosphere.
Promoting Open Communication;
Utilizing Mediation and Facilitation;
Implementing Conflict Coaching;
Establishing Clear Policies;
Building Stronger Teams;
Promoting Empathy;
By implementing these techniques for resolving conflicts organizations can create a work environment where staff members feel listened to, valued and equipped with the skills needed to handle conflicts constructively.
There are advantages, to utilizing strategies for resolving disputes in the workplace;
1. Boosted Employee Satisfaction;
Addressing conflicts in a proactive manner fosters a work environment preventing any decrease in morale or job satisfaction. By resolving conflicts organizations can significantly improve employee retention.
2. Enhanced Productivity;
Conflict resolution techniques ensure that disruptions are minimized, allowing employees to concentrate on their tasks. Implementing these strategies helps regain any lost productivity. Avoids estimated losses resulting from conflict related issues.
3. Improved Communication Abilities;
Resolving conflicts promotes communication creating a culture of organizational communication. Through listening and understanding individuals can develop enhanced communication skills that aid in both preventing and resolving conflicts.
4. Conflict Prevention;
These techniques not deal with existing conflicts. Also emphasize the importance of preventing potential issues from escalating further. Offering mediation and conflict resolution training helps identify signs of conflicts saving time, resources and reducing stress levels.
5. Cost Efficiency;
Unresolved conflicts can result in costs such as fees decreased productivity expenses related to turnover rates and damage to reputation. By implementing dispute resolution techniques organizations significantly reduce these implications and contribute to cost efficiency.
6. Compliance and Risk Management;
Taking an approach to address conflicts allows organizations to comply with laws while mitigating the risk of lawsuits or legal actions. This not saves costs. Also maintains a positive reputation, within the business community.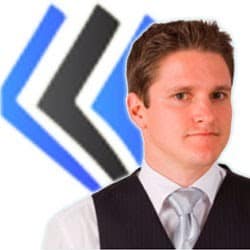 David Alssema is a Body Language Expert and Motivational Speaker. As a performer in the personal development industry in Australia he has introduced and created new ways to inspire, motivate and develop individuals.
David Alssema started his training career with companies such as Telstra and Optus Communications, and then developed Neuro-Linguistic Programming (NLP) within workplace training as principal of Paramount Training & Development.
As an author/media consultant on body language and professional development David has influenced workplaces across Australia. He contributes to Media such as The West Australian, ABC Radio, Australian Magazines and other Australia Media Sources.