Corporate Social Responsibility (CSR) is the belief that businesses and corporations should operate in an environmentally manner. Of focusing on making profits, for shareholders the CSR approach highlights a wider range of responsibilities that companies have towards their stakeholders including employees, consumers, communities and the environment.
Key elements of CSR include.
1. Economic Responsibility;
Companies should prioritise producing goods and services to benefit society while also repaying investors and creating employment opportunities.
2. Legal Responsibility;
Corporations are expected to abide by government laws and regulations covering areas such as labor rights and environmental protection.
3. Ethical Responsibility;
In addition to complying with obligations companies have a duty to conduct their operations in an ethical manner. This entails treating employees sourcing materials and maintaining improvesty in advertising practices.
4. Philanthropic Responsibility:
This involves contributing resources and personnel to improve communities' quality of life through initiatives like community development projects or support, for education.
5.Environmental Responsibility.
It is encouraged for companies to minimise their impact, on the local environment, community and economy. This can be achieved through business practices reducing carbon emissions and supporting energy sources.
6.Engagement Stakeholder.
Companies should actively listen to. Consider the feedback and interests of all stakeholders, not shareholders. By involving an audience companies can make informed decisions that are socially responsible.
The concept of Corporate Social Responsibility (CSR) has gained importance in decades due to factors such as increased public awareness of social and environmental issues investor demands for responsible corporate behaviour and companies recognising that responsible actions contribute to their long-term success.
Various models and frameworks exist for designing and implementing CSR strategies within organisations. Additionally, many large corporations now practice CSR reporting where they provide accounts of their activities and assess their impacts, on environmental and economic aspects.

Different Types of Corporate Social Responsibility
Corporate Social Responsibility (CSR) encompasses the strategies that companies adopt to acknowledge accountability, for their actions and make an impact on society through their operations. Implementing CSR can take forms depending on a company's objectives, industry and stakeholders. Here are different categories of CSR.
1. Environmental Stewardship;
This pertains to a company's endeavours, in reducing its carbon footprint minimising waste generation conserving resources and promoting sustainability. Examples include utilising energy sources reducing emissions and implementing practices throughout the supply chain.
2. Philanthropic Endeavors;
Companies can also demonstrate responsibility by contributing funds, products or services to support social causes and nonprofit organisations. This can be achieved through establishing their foundations matching employee donations or backing community driven projects.
3. Ethical Conduct;
This involves ensuring that companies operate in an manner that exceeds legal obligations. It could involve upholding labor practices ethically sourcing products/materials used in production processes or ensuring consumer safety by manufacturing harm goods.
4. Economic Obligation;
Sometimes referred to as the responsibility of businesses; it pertains to producing goods and services desired by society while also attaining profitability.
5.Legal Obligations.
This pertains to companies following the laws and regulations that govern their operations. It represents the level of social responsibility, where businesses ensure compliance, with the rule of law.
6. Employee Wellbeing.
The focus here is on treating employees respectfully. This includes providing them with wages, favourable working conditions, opportunities for career growth and a healthy work life balance.
7.. Inclusion:
Encouraging a workforce and ensuring opportunities for individuals regardless of their gender, race, religion or background has become an increasingly important aspect of corporate social responsibility.
8. Responsibility in the Supply Chain;
Companies are now being held accountable for the actions of their suppliers. This means ensuring that suppliers also adhere to standards concerning labor practices, environmental impact and more.
9.. Development within Communities.
This involves engaging with communities understanding their needs and implementing initiatives that promote community development. Examples include supporting education programs, health initiatives or infrastructure projects.
10. Engagement, with Stakeholders.
Actively involving stakeholders in
decision making
processes by understanding their concerns and including feedback is considered a form of responsibility.
This can assist businesses in anticipating and reducing risks while making informed decisions.
These various categories are not mutually exclusive and often overlap. For example, a company that promotes diversity and inclusion may also support initiatives for communities thus connecting both employee wellbeing and community involvement.
Companies may choose to participate in types of social responsibility (CSR) activities based on their industry the expectations of stakeholders as well as their own organisational values and mission. The key is for these CSR initiatives to be genuine aligned with the company's core values and create an enduring impact, on society.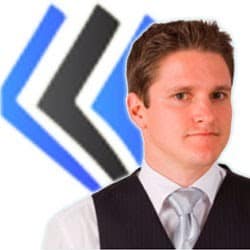 David Alssema is a Body Language Expert and Motivational Speaker. As a performer in the personal development industry in Australia he has introduced and created new ways to inspire, motivate and develop individuals.
David Alssema started his training career with companies such as Telstra and Optus Communications, and then developed Neuro-Linguistic Programming (NLP) within workplace training as principal of Paramount Training & Development.
As an author/media consultant on body language and professional development David has influenced workplaces across Australia. He contributes to Media such as The West Australian, ABC Radio, Australian Magazines and other Australia Media Sources.