Fostering Exceptional Teams for Success
The Importance of Leadership; Leadership entails recognizing and valuing the potential within each member of the team. As leaders it's vital to ensure that every individual understands their role in achieving the vision appreciating both the teams accomplishments and its motivated potential.
The Role of Advocates in the Workplace; Embracing the role of an advocate in the workplace helps bridge the gap between the team and leadership leading initiatives for improvement. Advocates go beyond solving problems; they create an environment for communication that sparks change.
Pioneers of Transformation; Roles of Advocacy
Experts in their Field;
Utilize their expertise on projects drawing from experience.
Mentors for Training & Development;
Offer insights to guide employee growth.
Advocates for Mental Health;
Initiate conversations. Provide support to those facing challenges.
Protectors of Safety;
Give priority to safety by identifying hazards and implementing protocols.
Promoters of Wellness;
Take the lead in promoting a workforce through programs.
Specialists in Employee Engagement;
Introduce projects that foster positive employee engagement.
Achieving a Work Life Balance;
Prioritizing employee well being goes beyond obligation; it acts as a driving force, behind achievements.
Identify opportunities, for enhancement engage supporters in fostering a workplace atmosphere and explore the option of media techniques training, for added advantages.

Cultivating Employee Advocacy for Brand Success
Strategies to Encourage Employee Advocacy;
1. Create a Positive Work Environment;
Make work life balance, growth opportunities and a constructive company culture your priorities.
2. Foster Open Communication Channels;
Encourage communication through meetings, suggestion boxes or platforms that allow feedback.
3. Provide Training and Resources;
Equip employees with brand knowledge by organizing training sessions that cover social media practices.
4.. Reward Advocacy;
Show appreciation to brand promoters by offering bonuses, promotions or public recognition.
5. Encourage Genuine Storytelling;
of asking employees to share made content inspire them to share their personal stories and experiences for a more authentic brand image.
6. Create Shareable Content;
Develop content that showcases behind the scenes moments, employee contributions or the company's commitment to responsibility.
7. Listen and Act on Feedback;
Take employee suggestions seriously. Demonstrate that their opinions are highly valued.
8. Foster Team Unity;
Engage in team building activities to foster a sense of community and belonging among employees.
9. Lead by Example;
Set an example, for the organization by promoting and living according to the brand values as a leader.
10. Monitor and Adapt;
Regularly evaluate employee advocacy initiatives using social media listening tools to make data driven improvements.
Although advertisements and marketing campaigns play a role, in promoting a brand it is equally important to build advocates, within the company. Creating an environment that fosters pride, communication and recognition empowers employees to become ambassadors for the brand.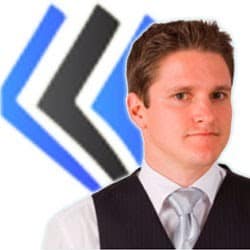 David Alssema is a Body Language Expert and Motivational Speaker. As a performer in the personal development industry in Australia he has introduced and created new ways to inspire, motivate and develop individuals.
David Alssema started his training career with companies such as Telstra and Optus Communications, and then developed Neuro-Linguistic Programming (NLP) within workplace training as principal of Paramount Training & Development.
As an author/media consultant on body language and professional development David has influenced workplaces across Australia. He contributes to Media such as The West Australian, ABC Radio, Australian Magazines and other Australia Media Sources.