Hybrid working involves finding a balance, between in office and work. Its important to understand that it doesn't apply to all roles universally. Achieving an integration of office and remote work is not a task despite the name. This article explores the complexities of work. Provides insights on how to optimize this model effectively.
The Value of Human Interaction;
While remote work has its advantages studies consistently show that in person interactions have effects on productivity and well being. Whether through face to face or means connecting with co-workers fosters. Enhances overall performance.
Strategic Implementation;
Creating a hybrid work environment requires an approach. It's not as simple as replicating the office. The challenge lies in striking the balance between the strengths of in office and remote work while acknowledging their limitations.
Embracing Flexibility;
In response, to changing work dynamics many organisations have embraced arrangements. This shift emphasises that some form of work is inevitable. This change offers an opportunity to rethink how we perceive and carry out our work.
Finding the balance;
There are events or tasks that require physical presence, like town hall meetings or team building retreats. However, it's important to consider inclusivity and ensure that we don't create barriers for those who can't attend in person. Sometimes smaller and more targeted gatherings can achieve the goals without excluding team members.
Getting the most out of hybrid learning;
Hybrid learning comes with its set of challenges. It's important to plan and make sure that participants understand the purpose of these sessions especially when they may not be physically present. HR managers and learning facilitators need to manage this balancing act.
Nurturing connections;
Creating a sense of community is crucial in a hybrid work environment. Internal social media platforms provide a tool for employees to connect and share information. Encouraging employees to engage with each other on levels helps collaboration.
Promoting interaction and inclusivity;
Not all team members may be familiar with engagement. Facilitators should strive to create an environment where everyone feels comfortable contributing their expertise. Building confidence in interaction plays a role, in creating a successful hybrid work culture.
Prioritising training needs;
When faced with time constraints it becomes essential to prioritise training efforts.
To ensure a targeted approach that maximises its impact it is important to align training initiatives, with both short term business objectives and long term goals.
In order to enhance engagement it is recommended to incorporate elements such, as videos, slideshows and interactive tools into the training materials. Additionally organising Q&A sessions, breakout rooms and polls can encourage participation while still maintaining productivity.

One of the drivers, for achieving success lies in developing the skills and knowledge of employees. While traditional training methods have proven effective the integration of training methods has become increasingly vital in years. This article explores the reasons behind the importance of virtual training methods in todays workplace.
1. Accessibility and Convenience
Virtual training methods provide accessibility and convenience. Employees can participate in training sessions from long as they have an internet connection eliminating the need for travel or specific physical locations. This is particularly advantageous for teams, international organisations or employees with schedules. The ability to access training materials at any time promotes flexibility. Ensures that employees can learn at their pace.
2. Cost Effectiveness
Traditional training methods often come with expenses related to travel, accommodation and printed materials. Virtual training methods significantly reduce these costs. Hosting virtual training sessions requires resources compared to in person sessions making it an economical option for businesses of all sizes. Additionally recording virtual sessions allows for use reducing the need for training.
3. Scalability
As businesses grow their demand, for training increases well. Virtual training methods offer scalability that traditional approaches struggle to match.
Whether a company is expanding its workforce or implementing processes virtual training can easily adapt to meet the growing demand. This ensures that every employee receives the training regardless of the size of the organisation.
4. Tailored Learning Experience
Virtual training methods offer a level of customization and personalisation. Training programs can be tailored to roles, departments or even individual employees. This guarantees that the content is relevant, engaging and directly applicable, to their tasks at hand. By catering to employees specific needs virtual training enhances the learning experience. Boosts retention rates.
5. Engaging Interactive Learning
Virtual training methods incorporate elements such as quizzes, polls, simulations and collaborative projects. These features actively engage employees in learning activities that have been proven to be more effective than listening or reading alone. Interactive components also provide instant feedback opportunities for employees to track their progress and identify areas for improvement.
6. Global. Knowledge Exchange
In todays interconnected world many businesses operate on a scale. Virtual training methods facilitate collaboration, among teams located in parts of the world. Through webinars, video conferences and virtual workshops employees can share insights, best practices and cultural perspectives.
The exchange of knowledge, between cultures improves collaboration. Promotes a global outlook within the organisation.
7. Keeping up with Progress
As technology keeps advancing so do the tools and platforms used for training. Virtual training methods can easily integrate the developments guaranteeing that employees are skilled, in the current software and practices. This flexibility ensures that the training process remains applicable even as technology rapidly evolves.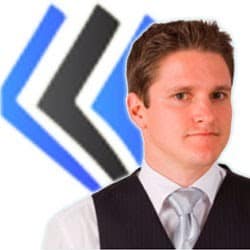 David Alssema is a Body Language Expert and Motivational Speaker. As a performer in the personal development industry in Australia he has introduced and created new ways to inspire, motivate and develop individuals.
David Alssema started his training career with companies such as Telstra and Optus Communications, and then developed Neuro-Linguistic Programming (NLP) within workplace training as principal of Paramount Training & Development.
As an author/media consultant on body language and professional development David has influenced workplaces across Australia. He contributes to Media such as The West Australian, ABC Radio, Australian Magazines and other Australia Media Sources.