Imagine envisioning a future where you take control and aim for heights. Every goal you set becomes a stone, towards success. Its important not to underestimate the effort required. Embrace the discomfort of stepping out of your comfort zone constantly strive to learn and grow and recognise the value within yourself.
In life's journey identifying long term objectives acts as a force propelling you towards success. It involves breaking down dreams into steps. Consider your aspirations in your career, personal relationships and overall well being as you strategically plan these goals.
What are your ambitions when it comes to your career? Is it about starting your business or securing a position within your current job?
Speaking of goals, where do you see yourself financially in the future? What timeline do you have in mind? How does this align with your career plans?
To achieve these goals what skills do you need to acquire or enhance? The empowerment that comes with acquiring knowledge is truly priceless.
Are you considering becoming a parent or improving your parenting skills? What family responsibilities do you currently have?
Take a moment to evaluate your mindset. Is it driving you forward. Holding you back? Creating a mindset through practice and focus is the key, to accomplishing your goals.
Are you actively pursuing any achievements. Do you have a focus, on maintaining optimal health as you get older? How do you plan to accomplish this?
When it comes to leisure have you considered speeding up your retirement plans or dedicating time to vacations each year?
What about your hobbies that truly ignite your passion? How can you use them to become actively involved in your community?
Riding the wave of momentum. What is your vision for the future and are you taking steps to make it a reality?
Having a vision is the beginning of the journey. You need to turn your dreams into goals that push you forward. Let these goals guide your actions – that's how remarkable achievements are born.
Focusing with precision
Embarking on a journey? That's what defining your goals entails. You're planning out the path towards success identifying the steps and then executing them. Each milestone achieved is like a brick in building the life project of your dreams.
Don't worry about it – use deadlines as your weapon. They help keep you on track and motivated. It's about creating and maintaining momentum.

Whether you're part of a team or hold a role understanding the significance of goals can have an impact, on both your own performance and that of your team members. Here are some compelling reasons why goals play a role in the workplace;
1. Clarity and Focus
Goals provide a roadmap for employees outlining what needs to be achieved and guiding their efforts. This clarity helps individuals grasp their roles and responsibilities reducing any ambiguity or potential misunderstandings. When everyone is aware of what they're working towards they can align their efforts towards a shared objective.
2. Motivation and Engagement
defined goals foster a sense of purpose and motivation among employees. When individuals have targets to strive for they are more likely to feel engaged and committed to their tasks. Accomplishing these goals also brings about a sense of fulfillment further igniting motivation.
3. Measurable Progress
Goals often come with performance indicators (KPIs) or metrics that allow progress tracking. This quantifiable feedback is invaluable, for assessing performance and making adjustments. It enables individuals and teams to measure their achievements while identifying areas that may require attention.
4. Professional Growth
Setting goals encourages learning and skill development.
As employees strive to achieve their goals they may find it necessary to acquire knowledge and skills. This focus, on development not benefits the individual but also adds value to the organisation as a whole.
5. Improved Time Management
Setting targets helps employees effectively manage their time by prioritising tasks. It enables them to identify high priority activities and allocate resources accordingly avoiding wasted time on tasks.
6. Enhanced Collaboration
When employees work towards a shared goal it encourages collaboration and teamwork. They are more likely to communicate share ideas and support one another which fosters camaraderie and leads to increased creativity and innovation.
7. Accountability
Having defined goals provides a framework for accountability. It becomes easier to track team performance when objectives are well defined. This creates a sense of responsibility that motivates employees to take ownership of their work.
8. Adaptability and Resilience
In todays changing business environment goals can be adjusted to reflect priorities or challenges that arise. This adaptability allows organisations to respond effectively to market shifts, technological advancements or internal dynamics while fostering a culture of resilience and agility.
9. Employee Satisfaction and Retention
Clear goals contribute positively towards job satisfaction, for employees.
When employees witness the impact of their contributions, towards a cause and observe outcomes it often generates a sense of fulfillment within their roles. Consequently this can result in increased retention rates. Foster a stable workforce.
Our team can help you and your business grow with one of our courses or training sessions. To learn more about getting a tailored training session for your team contact us for more information.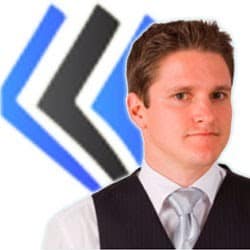 David Alssema is a Body Language Expert and Motivational Speaker. As a performer in the personal development industry in Australia he has introduced and created new ways to inspire, motivate and develop individuals.
David Alssema started his training career with companies such as Telstra and Optus Communications, and then developed Neuro-Linguistic Programming (NLP) within workplace training as principal of Paramount Training & Development.
As an author/media consultant on body language and professional development David has influenced workplaces across Australia. He contributes to Media such as The West Australian, ABC Radio, Australian Magazines and other Australia Media Sources.