In todays changing work environment the hybrid model has become a part of our professional lives. Whether we're working in the office, from home or anywhere in between it's important to consider if hybrid meetings can truly be effective. The answer is a yes long as we approach them with careful planning and purpose.
Addressing Potential Challenges;
When it comes to meetings there are challenges that naturally arise, such as biases based on physical proximity and attention. It's crucial to avoid favoring those who are physically present. Instead ensure that everyones contributions are valued equally regardless of their location. To achieve this it's important to establish an agenda follow procedures and define communication norms.
Leveraging Technology;
Mastering the tools at our disposal is a factor, in successful hybrid meetings. This involves having an understanding of the software being used anticipating any issues caused by hardware limitations and making sure all systems are ready before the meeting starts.
Learning from Past Experiences;
Experience often provides lessons. As we reflect on our journey far it becomes clear that there is a learning curve when it comes to meetings. However, with time and careful preparation we can reduce the frequency of mistakes. Create more productive sessions.
In order to promote connections, among remote teams organisations need to address the flow of information, administrative protocols and expected behavioural norms. Leaders have a role in establishing a framework that allows for the development of relationships even when physical proximity is not possible.
Creating bonds requires efforts in a remote setting since face to face interactions are not inherent. Allocating time during meetings for updates or casual discussions can help recreate the rapport building moments that often happen around the office water cooler.
Successfully conducting hybrid learning sessions may require skills. Its an achievable challenge. Like many others who transitioned to virtual learning sessions during the pandemic mastering sessions can be accomplished with the right technology infrastructure in place. While there is flexibility in meetings research highlights the effectiveness of virtual or, in person training. However, for teams aiming to connections a combination of virtual and hybrid methods can be refined to deliver impactful learning experiences. In this hybrid work landscape it is crucial to prioritise employee satisfaction and optimize performance.

In the ever changing world of business today it is absolutely crucial for organisations to stay competitive and adaptable. One effective way to achieve this is, by embracing learning and development. Online training courses have emerged as a tool in ensuring that employees stay updated with industry trends acquire skills and enhance existing ones. Here are a few reasons why online training courses are vital in todays workplace;
1. Flexibility and Accessibility
Online training courses offer flexibility. Employees can access training materials at their convenience eliminating the need for schedules or physical presence. This is particularly beneficial for distributed teams as it allows them to learn without being limited by boundaries. Furthermore employees have the freedom to learn at their pace ensuring an understanding of the content.
2. Cost Effectiveness
Conventional training methods often entail expenses such as travel costs, accommodation fees and printed materials. Online training courses greatly reduce these burdens. With the availability of elearning platforms organisations can curate a range of training materials at a fraction of the cost making it an economical choice, for businesses of all sizes.
3. Tailored Learning Paths
Online training platforms frequently incorporate algorithms that personalize learning paths based on needs and preferences.
This means that employees can receive content based on their existing knowledge, skills and learning speed. Personalisation not boosts. Also ensures that individuals acquire the most relevant skills, for their specific roles.
4. Scalability
As businesses expand the need for training becomes more evident. Online courses can easily accommodate a growing workforce. With a click additional employees can access the high quality training materials ensuring consistency throughout the organisation.
5. Real time Updates
In industries where knowledge is continuously evolving it's crucial for employees to have access to up to date information. Online training courses can be regularly updated in time ensuring that employees always work with the current and pertinent information.
6. Progress and Assessment
Online training platforms often include built in tracking and assessment features. This allows managers and HR personnel to monitor employees progress identify areas that may require attention and measure the effectiveness of the training program.
7. Enhanced Employee Engagement and Retention
Investing in employee development through training courses demonstrates a commitment, to their growth and advancement. This can result in levels of job satisfaction increased morale. Ultimately lead to greater employee retention.
When employees perceive that their organisation is genuinely interested, in their growth and development it increases the likelihood of them remaining dedicated to their roles.
8. Adherence to Regulations and Compliance
industries have regulations and compliance obligations. Online training programs can be tailored to ensure that employees have an understanding of these regulations. Additionally they offer a method for monitoring and confirming the completion of training, by employees.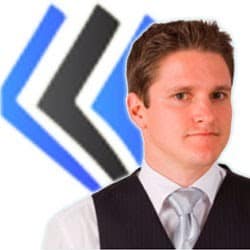 David Alssema is a Body Language Expert and Motivational Speaker. As a performer in the personal development industry in Australia he has introduced and created new ways to inspire, motivate and develop individuals.
David Alssema started his training career with companies such as Telstra and Optus Communications, and then developed Neuro-Linguistic Programming (NLP) within workplace training as principal of Paramount Training & Development.
As an author/media consultant on body language and professional development David has influenced workplaces across Australia. He contributes to Media such as The West Australian, ABC Radio, Australian Magazines and other Australia Media Sources.