Having skills is crucial, for achieving success in both personal and professional aspects of life. Whether you're handling projects or working with a team it's important to break down tasks into chunks with clear deadlines. This approach helps you stay focused on the picture and ensures that everyone involved stays on track making it easier to meet deadlines.
Think of skills as your secret weapon for reaching your full potential. You have tools at your disposal like project management software, a notebook or a digital calendar—choose whichever suits you best. This way of working promotes clarity and accountability, within the team leading to success.
The Benefits of Exceptional Organisation
Being organised offers advantages;
Increased Efficiency; Investing some time in organising your work pays off immensely by saving you from searching later on. This upfront effort significantly boosts efficiency and productivity.
High Quality Work; When faced with looming deadlines it's tempting to rush through tasks. However, organised individuals take the time to ensure their work is top notch—an aspect of achieving excellence.
Being reliable and intelligent can make you the go to person, at work opening doors to references, promotions and building your brand. Your co-workers trust you to excel in your responsibilities.
Having abilities is crucial for maintaining peak mental performance. For instance project managers excel in this skill as they navigate assignments and interpersonal dynamics that require agility.
Demonstrating organisational prowess helps showcase your reliability and professionalism to both co-workers and superiors. It reinforces your reputation as a put together professional.
Here are skills that can elevate your professional game;
Orderliness; Expertly maintaining an organised workspace—whether it's digital or physical—can be like having a touch. It saves time and energy while ensuring access to what you need.
Goal Setting; Setting goals and planning step by step approaches with deadlines demonstrates commitment and the ability to accomplish tasks on time.
Prioritization; Identifying the tasks for each week is a secret weapon, for staying on track while avoiding unnecessary distractions.
Making decisions is vital, for the success of your team as it helps your organisation avoid mistakes and promotes efficiency and confidence.
When it comes to thinking it's essential to have a perspective and consider different solutions. This allows you to identify problems and develop strategies to achieve your goals.
Collaborating effectively with your team is crucial. This involves communication. Being reliable which are key factors in productivity and advancing your career.
Clear communication is of importance. Ensuring that your message is easily understood helps prevent misunderstandings, missed opportunities and potential losses.
Mastering time management is a skill that allows you to allocate your day efficiently. This ensures that each task receives the attention it deserves leading to increased productivity while still leaving room for time.
Self motivation acts as a driving force for success. By harnessing your passion and dedication you can propel yourself forward without relying on sources of motivation.
Taking control of your goals setting them independently and measuring progress positions you, as a leader who can achieve greatness autonomously.

Having a structured workplace can have benefits, including increased productivity, better time management and a positive work atmosphere. In this article we will explore why organisation plays a role in the workplace and provide tips, on how to achieve it.
1. Improves Productivity
A tidy and well arranged workspace promotes productivity. When everything is neatly organised and workflows are streamlined employees can concentrate on their tasks without the distraction of searching for documents, tools or information. This improved efficiency leads to levels of productivity. Ultimately benefits the overall success of the organisation.
2. Reduces Stress and Overwhelm
Disorderliness often results in stress and feelings of being overwhelmed. When tasks pile up deadlines approach rapidly. The workspace becomes chaotic it becomes challenging to maintain a mindset. Conversely an organised environment provides a sense of control. Reduces anxiety. It allows employees to approach their work with composure.
3. Enhances Time Management
Time is a resource. Being organised helps maximise its potential utilisation. With established systems, in place prioritised tasks and maintained schedules employees can allocate their time efficiently. This helps prevent wasting time on tasks that're not important or unnecessary administrative work.
4. Encourages Collaboration within the Team
An organised workplace promotes collaboration among team members. When processes are streamlined and information is easily accessible it becomes simpler for co-workers to work together efficiently. Clear communication and convenient access to shared resources foster a sense of unity and teamwork.
5. Enhances Professional Reputation
For businesses those that interact with clients a organised workplace speaks volumes about professionalism. It instills confidence in clients and partners demonstrating that the organisation values efficiency, attention to detail and effective management.
Practical Tips for Achieving Organisation
Regularly Declutter; Eliminate items. Retain only what is essential. This applies to objects well as digital files.
Establish a System for Organising; Arrange documents, whether they're physical or digital in a manner. Use labels, folders and categories for retrieval.
Prioritise Tasks; Employ tools such as to do lists, calendars and project management software to prioritise tasks and set deadlines.
Designate Work Areas; Create zones for types of tasks. For example designate an area for meetings, a space for work and a collaborative area, for team discussions.
Make the most of technology; Take advantage of productivity tools, like task management apps note taking software and communication platforms to make your processes more efficient.
Keep your workspace tidy; Regularly clean and organize your workspace to create an environment that promotes productivity.
Promote employee engagement; Get employees involved in the process of organising. They often have insights and suggestions, for improving workflows.
Our team can help you and your business grow with one of our courses or training sessions. To learn more about getting a tailored training session for your team contact us for more information.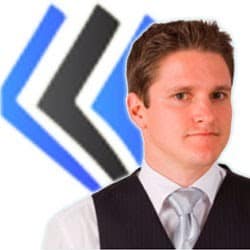 David Alssema is a Body Language Expert and Motivational Speaker. As a performer in the personal development industry in Australia he has introduced and created new ways to inspire, motivate and develop individuals.
David Alssema started his training career with companies such as Telstra and Optus Communications, and then developed Neuro-Linguistic Programming (NLP) within workplace training as principal of Paramount Training & Development.
As an author/media consultant on body language and professional development David has influenced workplaces across Australia. He contributes to Media such as The West Australian, ABC Radio, Australian Magazines and other Australia Media Sources.