Craft an Attention Grabbing Subject Line
When it comes to communication the subject line acts as your opening statement. It's, like a sneak peek into whats inside. Be strategic and concise making sure your subject line conveys that you have something to share. So what's your secret weapon in this world?
Polish Your Greetings
While informality is fine among friends it's best to take a approach in business communication. Use "Hi" or "Hello" for co-workers and reserve "Dear" for situations. Find the balance.
Organize with Bullet Points
Bullet points are incredibly useful for organising your emails and presenting information clearly. They allow you to highlight details, including matters in a reader friendly way. It's simple yet effective.
Embrace Conciseness and Clarity
Lengthy emails tend to be less well received. Time is valuable. People prefer focusing on the points rather than sifting through a sea of words. Keep your message concise and clear—avoid ten paragraphs of details.
Stay Focused on the Topic, at Hand
Avoid mixing topics within one email. If you're discussing a meeting stick to that topic.
Unnecessary details, like office picnics can distract from the point. It's similar, to talking about soccer during a cricket match. Keep things clear and separate.
Give a Warm Welcome
Starting off on a note creates an impression in your communication. Recognise accomplishments. Wish them a pleasant weekend. These small gestures carry weight.
Be Mindful of Your Word Choice
Words have an impact. Choose them carefully to avoid use of exclamation marks, which might inadvertently turn your email into an enthusiastic celebration. And not necessarily seen in a positive light.
Use Exclamations and Emojis Sparingly
Exercise caution when using exclamation marks as they aren't the choice for expressing enthusiasm in contexts. Let your words convey your excitement of relying on punctuation marks. Emojis should also be reserved for relationships; professionalism is key.
Select Quotes, with Broad Appeal
Maintain a tone by including motivational quotes that resonate with an audience. Avoid quotes based on faith. That may accidentally create division. We're here to collaborate, not cause discord.
Thoroughly Proofread
Typos can be awkward. Undermine your messages effectiveness. Before hitting "send " do one review. Even small errors can unintentionally diminish your professionalism. End your email gracefully by using phrases like " regards" or "Thank you." These expressions give off an impression. Enhance this by adding an automated signature that adds a touch of elegance to tying a ribbon on a wrapped gift.
Before sending your email take a moment to step and compose it in a document. This allows you to have some time away, from the keyboard and provides an opportunity for reflection before pressing the "send" button.
Use the effectiveness of voice communication when time is limited. Occasionally a short phone call can efficiently resolve matters. When circumstances change during an email thread update the line to keep everyone informed and aligned.
Be cautious and prudent when engaging in written correspondence. Emails carry weight. Can be revisited if necessary. Exercise discretion, by refraining from making claims or commitments. Effective communication requires thinking.
Email has become a tool, for communication in the workplace. It acts as a means of exchanging information with co-workers, clients and stakeholders. However, writing emails that're impactful and effective requires skill and precision. This is where email writing tips come in handy providing guidance on how to express ideas share information and make requests in a concise and professional manner. In this article we will explore the importance of developing strong email writing skills for success in todays work environment.
1. Building a Professional Image
The way we communicate through email directly reflects our professionalism and competence. Written emails can harm our credibility. Undermine our professional reputation. On the hand crafted messages demonstrate attention to detail, respect for others time and overall proficiency. By adhering to email writing tips we can project an image that inspires confidence among co-workers and superiors.
2. Enhancing Communication Clarity
communication is vital for any organisation. Misunderstandings or misinterpretations can lead to mistakes delays in work processes or even strained relationships within teams. Following practices, for email writing ensures that our messages are clear concise and easily understood by recipients. This clarity minimises the risk of miscommunication while fostering collaboration throughout the workplace.
3. Time Management
In a work environment time is precious. Writing structured emails that get straight, to the point can save everyone time. By following email writing tips you can effectively convey your message without causing delays. This efficiency is particularly important in industries where quick response times are crucial, such as customer service, project management and sales.
4. Efficient Delegation of Tasks
Clear and concise emails play a role in delegating tasks. When assigning responsibilities or projects to team members it's essential to communicate expectations, timelines and deliverables. Written emails provide a roadmap for tasks that minimises the chances of misunderstandings or missed deadlines.
5. Resolving Conflicts
Misunderstandings and conflicts can arise in any workplace setting. Email often becomes the tool for addressing and resolving issues. Email writing tips help navigate these situations by guiding you on how to express concerns seek clarification and find agreeable solutions. A composed email has the potential to diffuse tensions and promote dialogue.
6. Legal Compliance Considerations
Certain industries prioritise adherence to compliance standards, above all else. Miscommunication or improper documentation can lead to consequences. When it comes to writing emails it's important to keep a things in mind. First make sure you maintain records and follow any regulations, to your industry. Additionally be mindful of issues and take steps to prevent any problems that may arise.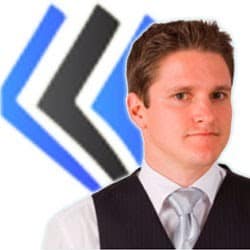 David Alssema is a Body Language Expert and Motivational Speaker. As a performer in the personal development industry in Australia he has introduced and created new ways to inspire, motivate and develop individuals.
David Alssema started his training career with companies such as Telstra and Optus Communications, and then developed Neuro-Linguistic Programming (NLP) within workplace training as principal of Paramount Training & Development.
As an author/media consultant on body language and professional development David has influenced workplaces across Australia. He contributes to Media such as The West Australian, ABC Radio, Australian Magazines and other Australia Media Sources.