Effective communication plays a role in the well being of organisations creating an atmosphere and boosting employee morale. This in turn leads to increased job satisfaction and engagement. According to Gallups 2013 "State of the American Workplace" report it is the responsibility of leaders not to foster conversations, between themselves and their staff but also among co-workers.
Here are some valuable tips for improving peer to peer communication;
1. Prioritise Building Connections; Recent research conducted by HR found a link between productive work and strong peer relationships in the workplace. This study, which gathered insights from over 200,000 individuals across 500 organisations highlights how camaraderie influences employee performance positively. To promote this kind of environment encourage your team members to refine their communicative approaches while emphasizing respect for co-workers. Actively. Resolve conflicts to maintain a workplace environment.
2. Timeliness is Key; As the saying goes, "timing is everything ". This holds true for communication as well. A study published in Psychological Science April revealed that the impact of rewards diminishes if they are not delivered promptly. Therefore it is advisable to provide praise and seek feedback so that your team can act on comments or suggestions, in a timely manner.
Support your employees to share their ideas while also recognising and rewarding them for their contributions. Make sure they have the resources to them.
3. Choose the Appropriate Communication Tools; Based on a study conducted by HR it has been found that when employees have access, to tools more than 40% of them can recognise the efforts put in by their co workers. To facilitate collaboration between employers and staff members it is crucial to have a recognition system in place. Implementing such a system will boost motivation and connectivity within your workplace allowing employees to express their appreciation in ways that resonate with them. Evaluate whether physical rewards or written acknowledgments are preferred, giving co-workers the opportunity to praise each other using their preferred method.
4. Ensure Clear Understanding; A research study conducted by Root highlights that many workers in the United States face challenges when it comes to collaborating. This is often due to leadership needs and insufficient training in teamwork skills or accountability. Establishing communication is vital for creating an understanding of roles and responsibilities within your team. This will enable everyone to reach their potential in the workplace. Make sure all team members are aligned and working towards maximising performance on projects. Additionally provide opportunities for individuals to explore roles within the organisation fostering an appreciation for collaboration.
5. Promote Openness; According to The Journal of Trust Research trust among co-workers and leaders is directly linked with loyalty. Foster an environment of trust by encouraging open communication, among employees.
Create an environment where individuals feel comfortable sharing their ideas, concerns and opinions promoting communication and preventing misunderstandings.
We should take note of Roots survey findings which indicate that 54% of employees are expressing frustration and disappointment leading to decreased productivity, in the workplace. If we don't address this issue it could negatively impact employee engagement. Increase turnover rates. As leaders our role is to inspire and motivate. When engaging in discussions lets focus on providing guidance and support of dwelling on faults and mistakes. By showing a willingness to help than criticize we can boost morale and confidence empowering individuals to strive for excellence, with enthusiasm.

In todays paced and interconnected world being able to communicate effectively is crucial, for achieving success. Whether you're working on a team project collaborating with co-workers or simply aiming to create a work environment it's important to master the skill of communicating with your peers. In this article we will explore the reasons why investing in techniques for peer communication is valuable and how it can benefit both you and your organisation.
1. Improved Collaboration
One of the reasons to prioritise communication with peers is its positive impact on collaboration. When team members communicate clearly and openly they can share ideas, insights and feedback effectively. This leads to a synergy of efforts where individuals complement each others strengths and work together seamlessly towards goals.
Imagine a scenario where everyone on your team feels comfortable expressing their thoughts and concerns openly. This kind of dialogue promotes creativity and innovation while resulting in problem solving and more robust decision making. Effective communication transforms a group of individuals into a performing team.
2. Increased Productivity
Effective communication streamlines workflow. Reduces misunderstandings ultimately boosting productivity. When you and your peers can convey information efficiently there is room for errors. Wasted time, on clarification tasks.
Meetings become more focused and efficient resulting in tasks being completed quickly and accurately.
In addition clear and effective communication facilitates task assignment and time management. You can prioritise tasks allocate resources efficiently and establish deadlines. This in turn creates a productive work environment.
3. Enhanced Professional Relationships
Developing relationships is essential, for career growth and job satisfaction. Effective communication with peers lies at the core of forming and nurturing these relationships. By engaging in communication listening and demonstrating empathy you build trust and rapport with your co-workers.
Having connections often leads to higher job satisfaction. You will discover that you enjoy collaborating with your peers while they appreciate your cooperation and support. Consequently this fosters a work atmosphere that contributes to your well being.
4. Conflict Resolution
Conflicts and disagreements can arise in any workplace setting. However, equipped with peer communication strategies you will be better prepared to navigate through these issues. By approaching conflicts with empathy listening skills and diplomacy you can find ground and reach mutually beneficial resolutions.
Addressing conflicts constructively helps prevent them from escalating and having an impact, on team dynamics.
In reality when handled effectively conflicts have the potential to foster understanding and forge stronger connections, among team members.
5. Personal Development
Lastly gaining mastery in the art of communicating with co-workers can greatly contribute to your growth. It's not just about what you say. How you express it. Creating communication abilities, such as articulation, negotiation and persuasion can enhance your leadership skills. Amplify your impact within your organisation.
Furthermore showcasing communication skills can unlock opportunities, for career progression. Leaders and decision makers often appreciate employees who can clearly and convincingly convey their ideas.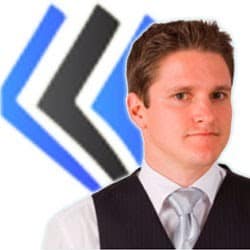 David Alssema is a Body Language Expert and Motivational Speaker. As a performer in the personal development industry in Australia he has introduced and created new ways to inspire, motivate and develop individuals.
David Alssema started his training career with companies such as Telstra and Optus Communications, and then developed Neuro-Linguistic Programming (NLP) within workplace training as principal of Paramount Training & Development.
As an author/media consultant on body language and professional development David has influenced workplaces across Australia. He contributes to Media such as The West Australian, ABC Radio, Australian Magazines and other Australia Media Sources.