In todays evolving work environment, where remote collaboration is becoming increasingly common it is crucial to acknowledge that the emails and Slack messages we exchange are not just communications but interactions, between real individuals. Bridging this gap is of importance.
So why exactly are these connections in the workplace significant? Well my friends they serve as the foundation for success. Let me share with you four steps to pave your way;
Step One; Effective Communication
Communication doesn't have to be a science; it's actually quite essential. Engage in conversations with your team. Maintain an open dialogue. When everyone actively shares ideas and perspectives trust and teamwork will naturally thrive. Make communication an integral part of your work culture. You'll find yourself closer to achieving success.
Step Two; Active Leadership Involvement
Leaders this applies to you well! Keep your team informed about matters provide feedback regularly and ensure that everyone feels heard. By doing you'll foster a positive team dynamic that leads to beneficial outcomes.
Step Three; Embrace Open Mindedness
Lets take inspiration from Leslie Wardman—she's an expert in matchmaking. Be genuine and nonjudgmental in your interactions with others. This approach will help you establish connections with people.
Step Four; Going Beyond the 9 to 5 Routine
To solidify these relationships go beyond the boundaries of work hours. Plan hangouts on platforms, like Zoom or Slack where you can discuss topics to work. It's, like spending quality time with friends. In a setting.. When the situation allows, engage in real life activities such as parties or volunteering to maintain the bond.
Lastly make sure to keep your promises. Trust is delicate and failing to follow through can have consequences. Show respect by honoring your commitments. It's a part of teamwork.
However, we understand that life can throw challenges our way. If deadlines are at risk keep your team updated and work together to find a solution. Avoid disappearing or leaving your team hanging. Being improvest and collaborative is crucial for ensuring that teamwork truly leads to success.
Overall building relationships in the workplace doesn't have to be complicated. Maintain communication, foster connections beyond work tasks. Stay true to your word. It's a formula for becoming skilled, at building workplace relationships.

Developing connections, with co-workers and supervisors can have an impact on job satisfaction, teamwork and overall performance. In this article we will explore the importance of building workplace relationships for an thriving work environment.
1. Cultivates a Positive Work Atmosphere;
When employees enjoy relationships with their co-workers it fosters an pleasant work environment. People tend to be happier and more motivated when they feel supported and comfortable among their co-workers. This positivity contributes to levels of productivity and creativity.
2. Improves Communication;
Having strong workplace relationships facilitates communication. When employees trust and respect each other they are more likely to share ideas, concerns and feedback. This promotes exchanges of information reducing misunderstandings and conflicts.
3. Encourages Collaboration;
Effective teamwork is vital for success. Building relationships in the workplace helps employees feel at ease working together leading to collaboration. When co-workers know each other well and have trust in one another they are more willing to share responsibilities provide support and work towards shared objectives.
4. Enhances Job Satisfaction;
Employees who have relationships, at work generally experience job satisfaction levels. Feeling a sense of belonging is important, for employees as it increases their engagement and motivation in their roles. This in turn leads to productivity better quality work and lower turnover rates.
One significant advantage of having relationships within the workplace is the support network it provides. When employees face challenges or need help they can rely on their co-workers for advice, guidance or even just someone to listen. This supportive environment makes individuals feel valued and cared for in their lives.
Moreover building relationships with supervisors and co-workers creates opportunities for growth. In environments where employees have connections with their superiors mentoring and coaching are more likely to take place. These relationships can provide career advice help individuals develop skills and even open doors to potential promotions.
Having relationships also plays a role in reducing workplace conflicts. While conflicts are inevitable in any work setting when there is trust and mutual respect between employees issues can be resolved smoothly. Of escalating tensions during conflicts individuals approach them with a solution oriented mindset.
Additionally fostering relationships increases employee retention rates. Employees are more inclined to remain with a company where they have established connections, with others.
Having a sense of belonging and a strong connection, with co-workers can significantly increase an employees commitment to their job reducing the likelihood of them seeking employment elsewhere.
Positive relationships in the workplace contribute to the well being of employees. Feeling socially connected and supported at work helps alleviate stress levels and improves health. Consequently this leads to job performance and satisfaction.

In summary creating relationships in the workplace is vital for creating an productive work environment. It fosters a feeling of belonging promotes communication and ultimately enhances job satisfaction. Investing time and effort into building relationships, at work benefits not individuals but also contributes to the success and prosperity of the organisation.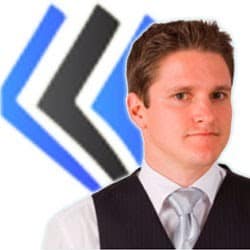 David Alssema is a Body Language Expert and Motivational Speaker. As a performer in the personal development industry in Australia he has introduced and created new ways to inspire, motivate and develop individuals.
David Alssema started his training career with companies such as Telstra and Optus Communications, and then developed Neuro-Linguistic Programming (NLP) within workplace training as principal of Paramount Training & Development.
As an author/media consultant on body language and professional development David has influenced workplaces across Australia. He contributes to Media such as The West Australian, ABC Radio, Australian Magazines and other Australia Media Sources.