In times there has been a lot of attention given to the issue of burnout. In fact the World Health Organisation officially recognised burnout as a phenomenon, in 2019. This phenomenon shows itself through three signs, each accompanied by symptoms that indicate someone is experiencing burnout. It is crucial to be able to recognise these signs in order to address this problem.
Signs of Burnout

a. Feeling Exhausted;
One of the indicators of burnout is waking up feeling completely drained as if your feet are stuck in cement. This exhaustion makes it difficult to find motivation and enthusiasm for your tasks.
b. Emotionally Detached from Work;
Burnout often leads to a sense of disconnection or detachment from your job. You may feel like your contributions have diminished and that you are not performing as before.
c. Cynicism;
The third sign of burnout is characterized by an attitude towards your job, coupled with cynicism and a feeling of hopelessness. This can manifest as having a fixed mindset where you believe that change is impossible.
Challenges in Productivity after the Pandemic
Interestingly despite working hours during the pandemic productivity has actually declined. Statistics show that some regions have experienced a 30% increase, in working hours, which has heightened the risk of burnout.
Understanding the Underlying Factors;
Burnout is essentially an issue that originates from causes calling for interventions, at stages. Dealing with it requires a shift away from focused strategies towards changes within institutions and workplaces.
Promoting a Culture of Wellness;
It is crucial to give employees time for self care in order to prevent burnout. Neglecting this can result in a workload heightened stress levels and reduced productivity.
Identifying the Warning Signs;
Employers need to connect with their workforce to recognise signs of burnout. This involves observing cues like restlessness or changes in habits and listening for indications of decreased motivation.
Establishing Communication Channels;
Creating channels for anonymous feedback empowers employees to share their experiences. Managers and leaders have a role in formalising this feedback and taking measures to support their teams.
Supportive Openness;
Managers play a role in mitigating burnout. They should be open about their vulnerabilities advocate for the well being of their team members and provide access to resources and training, on building resilience and preventing burnout.
By embracing an approach that addresses the causes of burnout while fostering a culture of well being organisations can cultivate an environment where employees thrive. Being able to identify the indications of burnout actively interacting with employees and offering assistance are measures, in creating a resilient and flourishing workforce.
Our team can help you and your business grow with one of our courses or training sessions. To learn more about getting a tailored training session for your team contact us for more information.
Juggling deadlines, high expectations and personal well being can pose a challenge. However, there are strategies that individuals can employ to manage and alleviate stress in the workplace. Here are some proven techniques to help you navigate your job demands while taking care of your emotional well being;
1. Prioritise and Stay Organized
Feeling overwhelmed by an endless to do list is a cause of stress. To tackle this prioritise tasks based on their urgency and importance. Take advantage of tools, like calendars to do lists or project management software to keep yourself organized. Break down tasks into more manageable steps to prevent them from feeling overwhelming.

2. Set Clear Boundaries
Maintaining a work life balance is essential for reducing stress. Establish boundaries between your personal life. Avoid working or bringing work home with you. Dedicate time for relaxation, hobbies and quality time with loved ones.

3. Embrace Mindfulness and Meditation
Practicing mindfulness and meditation techniques can significantly alleviate workplace stress. Take breaks throughout the day to focus on your breathing and clear your mind. This will help you stay centered and calm amidst pressures, at work. There are apps and online resources that offer guided meditation sessions making it convenient for anyone to incorporate these practices into their routine.

4. Engaging in activity is a great way to tackle stress at work.
Exercise triggers the release of endorphins, which are often referred to as "feel good" hormones. Even a walk, yoga session or quick workout can have a significant impact, on your mood and overall well being.
5. Building a support system can help alleviate stress in the workplace.
It's important to share your feelings and concerns with trusted co-workers, friends or family members. Having conversations about challenges and receiving feedback can provide perspectives and emotional relief. Additionally consider finding a mentor or professional coach who can offer guidance and support.
6. Developing effective time management skills is crucial for managing stress.
Learn to set deadlines and allocate your time efficiently for each task. Avoid multitasking since it tends to increase stress levels and decrease productivity. Instead focus on one task at a time. Give it your attention.
7. Embracing feedback whether positive or constructive is a tool, for professional growth.
Than seeing it as criticism view it as an opportunity to learn and improve.
Providing feedback has the potential to improve performance and boost self assurance ultimately alleviating the stress linked to anxiety, about performing
8. Prioritise Self Care
Managing work related stress necessitates taking care of your mental health. Be sure to obtain sleep maintain a diet and participate in activities that bring you happiness and help you unwind. Dedicate time, for introspection. Engage in self care rituals like writing in a journal reading or exploring endeavours.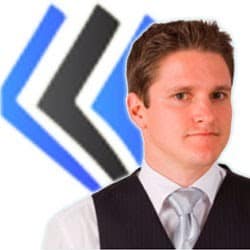 David Alssema is a Body Language Expert and Motivational Speaker. As a performer in the personal development industry in Australia he has introduced and created new ways to inspire, motivate and develop individuals.
David Alssema started his training career with companies such as Telstra and Optus Communications, and then developed Neuro-Linguistic Programming (NLP) within workplace training as principal of Paramount Training & Development.
As an author/media consultant on body language and professional development David has influenced workplaces across Australia. He contributes to Media such as The West Australian, ABC Radio, Australian Magazines and other Australia Media Sources.