Project management is the art of initiating, strategizing, implementing, overseeing and finalising the work of a team to accomplish objectives and meet predetermined criteria within a set timeframe. The main challenge, in project management is to achieve all project goals while working within defined limitations, which typically include scope, time, quality and budget.
There are five processes involved in project management.
1. Initiation.
This phase entails establishing a project or a new phase of an existing project by obtaining approval to commence the endeavour.
2. Planning.
During this stage the objectives of the project are. Refined while carefully mapping out the steps and resources required for their attainment. It often involves developing a project plan that encompasses aspects such as scope, timeframes and budgetary considerations.
3. Execution.
This process involves executing the devised plan by performing all planned activities. It focuses on turning plans into actions.
4.. Control:
In this phase, progress and performance of the project are continuously monitored, reviewed and regulated. The primary aim is to ensure that the project stays on track while adhering to predefined constraints in terms of scope timeframes quality standards as financial considerations. Any deviations between planned progress versus progress are. Addressed promptly.
5. Closure.
The final step involves closing out the completed project or phase by conducting assessments or evaluations while documenting lessons learned for future reference.
By following these processes in project management with diligence and effective oversight, throughout each stage of development ensures successful completion while meeting desired objectives.
Closing;
The closing phase of a project involves completing all the tasks to wrap up the project or phase. This includes activities, like obtaining approval from stakeholders organising and storing project documents and conducting evaluations after the project is completed.
Being a project manager requires a combination of expertise, interpersonal skills and deep understanding of the specific field or industry. Various tools and techniques such as Gantt charts Work Breakdown Structures (WBS) and risk management practices are used to assist in managing projects.
Additionally, there are methodologies and approaches to project management such as PMBOK (Project Management Body of Knowledge) by the Project Management Institute, PRINCE2, Agile methodology, Scrum framework, among others.

Project Management Development
Project management plays a role, in todays paced business world. The success or failure of a project often hinges on project management. Over time project management has evolved from techniques to a discipline, supported by various tools, methodologies and best practices. Let's take a look at the development and current trends in project management.
1. Historical Perspective.
2. Emerging Trends & Development.
3. Future Outlook.
4. Professional. Certifications.
5. Challenges & Areas to Focus On.
In summary project management has experienced growth and evolution over the years. With technology advancements and evolving business practices project managers must remain updated, adaptable to change and embrace development to thrive in this ever-changing landscape.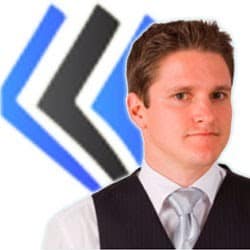 David Alssema is a Body Language Expert and Motivational Speaker. As a performer in the personal development industry in Australia he has introduced and created new ways to inspire, motivate and develop individuals.
David Alssema started his training career with companies such as Telstra and Optus Communications, and then developed Neuro-Linguistic Programming (NLP) within workplace training as principal of Paramount Training & Development.
As an author/media consultant on body language and professional development David has influenced workplaces across Australia. He contributes to Media such as The West Australian, ABC Radio, Australian Magazines and other Australia Media Sources.