If you ever find yourself feeling a bit nervous or anxious, about attending conferences or other social events there's no need to worry – many people share these emotions. Even those who seem confident may experience some jitters when entering settings. However, the great news is that you can navigate these situations with ease and self assurance.
At gatherings like these understanding and practicing etiquette can be your secret weapon. It's about having the attitude and confidence to engage effectively with others. Are you ready to explore the world of connections? Join us as we delve into this tool together.
Why is social etiquette so crucial? As beings we thrive on communication and building relationships. Following norms and showing respect for shared customs can significantly enhance your interactions with family, co-workers, friends and even strangers. By understanding the art of interaction you can make your experiences more positive and harmonious.
Moreover good manners are not relevant in the moment; they also play a role, in nurturing and sustaining relationships. When you embrace the power of etiquette you not create connections but also open doors to exciting opportunities that enrich your life. Lets explore some behaviours and discover how they can enhance our interactions:
Make sure people remember your name and have feelings, about it.
When someone sneezes, be polite. Say "excuse me" or "bless you."
Express gratitude and offer apologies when necessary – it's important.
In places politely ask, "Excuse me may I pass through?"
Be an individual by holding the door for those in front of or behind you.
Social etiquette is adaptable. Changes depending on the situation. It's like a chameleon that adjusts its colors to match the surroundings. For example the rules that apply to a family dinner are quite different from those at a business lunch. Are you ready to learn how to apply this knowledge to any situation? Lets get started and dive into the specifics.
Mastering Face to Face Interactions with Etiquette
Initiate encounters with a greeting. Offer a hello " introduce yourself with your name, accompanied by a firm handshake and a friendly smile that conveys sincerity.
Display self assurance, through your body language. Stand tall maintain eye contact and project a demeanor.
Making adjustments can have a lasting positive impact.
Learn the art of listening allowing others to speak without interrupting them.
When its time, for a handshake make eye contact offer a smile and give a grip. Make sure it's firm but not overpowering and keep it brief lasting two or three seconds.
In places be considerate. Offer your seat to those who may need it, especially older individuals. Prioritising ladies often leads to them returning the kindness.
When using transportation give up your seat to seniors before passengers.
In a restaurant or social gathering let the host or hostess guide the seating arrangements. Ensure that ladies are seated first and assist them by pushing their chairs in once they are comfortably seated.
Creating Opportunities through Actions
Displaying acts of chivalry, by offering to open car doors for women and ensuring they are aware of your intention is a gesture.
Gentlemen can earn appreciation by assisting ladies with their coats showcasing their willingness to bring a smile to their faces.
If you notice someone in need politely inquire, "Would you like any assistance with that?"
Before placing a drink on a table it's always considerate to check with the host if using a coaster is preferable.
Nurturing Virtual Relationships
In todays world of work and virtual meetings excelling in online etiquette is crucial for establishing oneself as a standout in the digital realm;
Dress professionally to boost confidence and exhibit attention to detail – creating a lasting impression matters!
When not speaking, mute your microphone to avoid background noise.
Stay engaged during discussions by minimising distractions such as your phone and giving speakers your focus.
Etiquette goes beyond propriety, it acts as the key to success in areas of life. By mastering the art of conduct, refining email and phone communication etiquette you can set yourself apart from others. Embark on an exceptional journey, in your career.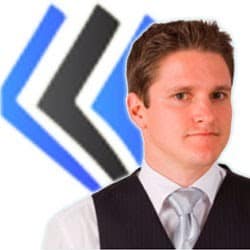 David Alssema is a Body Language Expert and Motivational Speaker. As a performer in the personal development industry in Australia he has introduced and created new ways to inspire, motivate and develop individuals.
David Alssema started his training career with companies such as Telstra and Optus Communications, and then developed Neuro-Linguistic Programming (NLP) within workplace training as principal of Paramount Training & Development.
As an author/media consultant on body language and professional development David has influenced workplaces across Australia. He contributes to Media such as The West Australian, ABC Radio, Australian Magazines and other Australia Media Sources.