Supply Chain Management (SCM) is the coordination and oversight of a network of activities involved in creating and delivering products or services to end customers. It involves planning, designing, executing, controlling and monitoring supply chain activities with the goal of adding value establishing a framework synchronising supply, with demand and evaluating performance.
Important components and concepts related to SCM include.
1. Planning and Forecasting;
Identifying the appropriate products to produce determining quantities needed and scheduling production timelines.
2. Supplier Selection;
Choosing suppliers who can provide the goods and services for product creation.
3.. Production:
Ensuring that products are manufactured in quantities while adhering to quality standards.
4. Inventory Management.
Tracking product movement from suppliers to manufacturers between manufacturing sites through warehouses until reaching retailers or consumers.
5. Transportation;
Facilitating product movement throughout the supply chain using modes such, as ships, airplanes, trucks and trains.
6.Throughout the years different schools of thought, like Lean, Six Sigma and In Time (JIT) have had an impact on shaping the evolution of best practices, in supply chain management (SCM).
The secret sauce to Rocking the Supply Chain Game!
Successfully navigating the supply chain industry requires a combination of thinking, adaptability and efficient execution. Today's supply chains go beyond moving products from one place to another; they focus on optimising efficiency minimising costs promoting sustainability and delivering value to both organisations and end customers.
Here are some key factors that contribute to excelling in the supply chain game.
1. Enhanced Visibility.
Having a view of all aspects of the supply chain enables reactions and better decision making. Systems and cutting edge technologies that provide real time visibility play a role, in achieving this.
2. Embracing Flexibility;
A rigid supply chain is susceptible to disruptions. Embracing flexibility allows companies to swiftly adapt to changes or challenges. This can involve maintaining a network of suppliers or implementing logistics solutions.
3. Fostering Collaboration;
Building relationships with suppliers, partners and even competitors is vital. Collaborative forecasting, inventory management and capacity planning can lead to outcomes for all parties involved.
4. Investing in Technology;
Leveraging technologies, like AI, machine learning and IoT can significantly enhance forecasting accuracy demand planning capabilities and inventory management efficiency.
Blockchain technology has the potential to bring about transparency and security in transaction records.
5. Sustainability;
In today's world being environmentally conscious is not beneficial, for the planet. It also has positive impacts on businesses. Implementing practices can result in cost savings bolstering your brand image and fostering relationships with stakeholders.
6. Risk Management;
Always be prepared with plans. Regularly assess risks that may affect your supply chain, such as issues, natural disasters or supplier insolvencies and develop contingency strategies to mitigate those risks.
7. Continuous Improvement;
It's crucial to evaluate and analyse the performance of your supply chain. Identify any bottlenecks, inefficiencies or areas that can be improved upon. Using methodologies, like Lean Six Sigma can greatly contribute to this process.
8. Talent Development;
Remember that the success of a supply chain relies heavily on the people who manage it. Invest in training programs and skill development initiatives to enhance their capabilities. Foster a culture of innovation and growth to attract talent.
9. Customer Centricity.
Always prioritise the end customers' needs and preferences when making decisions regarding inventory management, logistics operations and sourcing strategies.
10.Using Data, for Decision Making.
Employing data analytics can help uncover insights about inefficiencies, predictive inaccuracies and customer preferences. By leveraging data driven approaches organisations can make decisions. Constantly refine their strategies.
In essence excelling in the realm of supply chain management requires a combination of technology adoption, strategic thinking and a looking mindset. By staying of trends continuously improving processes and prioritising customer needs organisations can establish an efficient supply chain that is also resilient and adaptable.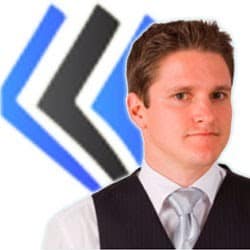 David Alssema is a Body Language Expert and Motivational Speaker. As a performer in the personal development industry in Australia he has introduced and created new ways to inspire, motivate and develop individuals.
David Alssema started his training career with companies such as Telstra and Optus Communications, and then developed Neuro-Linguistic Programming (NLP) within workplace training as principal of Paramount Training & Development.
As an author/media consultant on body language and professional development David has influenced workplaces across Australia. He contributes to Media such as The West Australian, ABC Radio, Australian Magazines and other Australia Media Sources.