Skills for Call Centres
What is a Call Centre?

A call centre, sometimes called a contact centre, is a department, an office or team that receives calls from customers seeking answers or solutions to their problems.
Call centres are special offices that can handle large numbers of calls. Call centres are used to provide customer support, telemarketing and telesales services, as well as collections functions. Call centre employees are often referred to by the names "agents" and "customer service reps" (often abbreviated CSRs). Call centres can be small, informal or large-scale with hundreds to even thousands of agents.
Call centre representatives answer customer calls and redirect the call if necessary. Call centre representatives are the first point of contact to the customer and set the standard for customer care.
You will serve thousands of customers as a representative in a call centre. A successful candidate will use company policies to answer product questions and direct calls to the manager when necessary. Agents with excellent interpersonal communication skills and attention to detail will receive on-the-job training tailored for the script and business.
To assist customers with questions, complaints or concerns, call centre representatives can use their knowledge about company policies, products, and services. They listen to customers and provide possible solutions.
Call Centre Agent Skills
Technical skills
Customer service orientation
Diplomacy and patience
Communication and listening skills are essential
Attention to details
Problem solving skills
Computer proficiency
Skills Needed for Call Centres Responsibilities
Answering calls or making phone calls to clients in order to address their complaints or concerns about products or services.
Answering calls promptly and accurately, explaining possible solutions and making sure clients feel valued and supported.
Active listening to callers, clarifying or confirming information, and calming angry clients as necessary.
Trust and reliability are key to building lasting relationships with clients, call centre staff members and customers.
Use software, databases, scripts and other tools in a professional manner.
At the same time, providing exceptional customer service and understanding call centre metrics.
Selling or recommending products or services that might better meet client needs.
The Most Important Qualities of a Call Centre Agent
Customer experience with a call centre can often determine whether a customer will continue doing business with the company. What are the qualities that make a great call centre agent? These are the key qualities that make a good call centre agent:
1. Creativity in problem solving
Agents can create a solution to customer problems and provide a positive customer experience.
2. Empathy
Empathy is one of the most important qualities of a call centre agent. Strong brand loyalty will be built by agents who are able to build a relationship with customers and make them feel that they matter.
3. Organisation
Excellent organisation skills are required to work in a busy call centre. A good agent in a call centre must be able to manage multiple tasks simultaneously.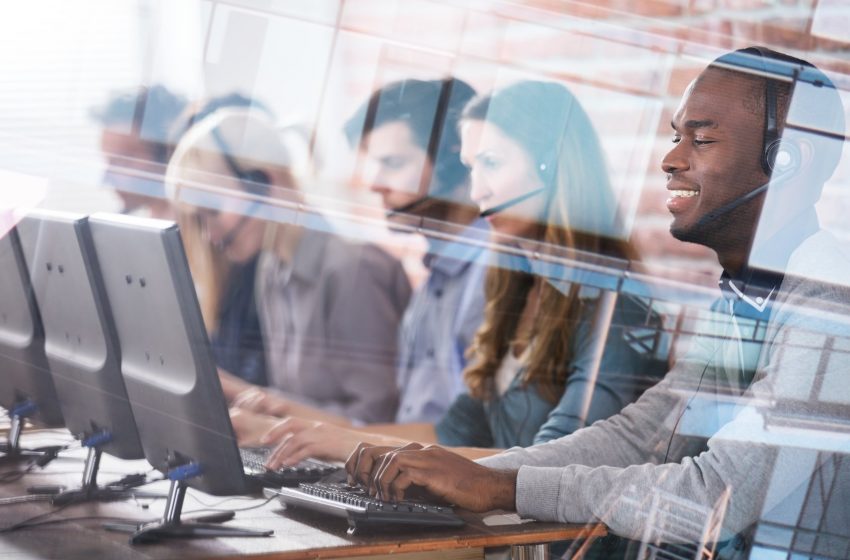 4. Effective communication skills
Communication is key to a successful call centre experience. Clear language and proper etiquette are essential for call centre agents. They must also be able communicate instructions clearly so customers can understand them.
5. Keep calm under pressure
Burnout is one reason that call centres have such high staff turnover rates. Agents who can't deal with frustrated callers every day end up feeling demotivated and hate their job.
6. Good memory
Quality employees will be able to quickly recall the answers to common questions and solve problems without hesitation after the training period. Customers will trust agents more when they are able to answer questions confidently and quickly. They will also be less frustrated if they don't have to wait on hold all the time.
7. Optimistic
Agents who are able to keep positive conversations with frustrated customers can make it a more positive experience. They can make the customer feel valued and heard, rather than feeling rushed or unimportant.
8.  Teamwork
Agents must enjoy working in a team and show assertiveness and sociability. Agents like these can improve the environment in the call centre by improving overall performance and morale.
These eight essential qualities above are important for call centre agents. Keep them in mind as you interview candidates to make sure that you hire only the best.
Call Centre Skills Final Words
Your business' success depends on how well you can review and improve your call centre management skills. You can use the best practices from this list to help your team develop their skills. However, it is important to slowly introduce these techniques over time. After the technique has been established, give your team time to get used to it. Next, you can review your processes and, if the team is performing better, add another item to this list. Your call centre management skills must be continuously improved and refined so customers get the support they need and your business thrives. Call us for training and we can help your team perform.