Sales Prospecting Techniques
Sales Prospecting Methods
Prospecting is any method a salesperson uses to reach new leads or interact with existing leads. Effective prospecting techniques can vary depending on the industry and sales organisation. They can include email outreach and social selling as well as event networking and warm outreach over the telephone.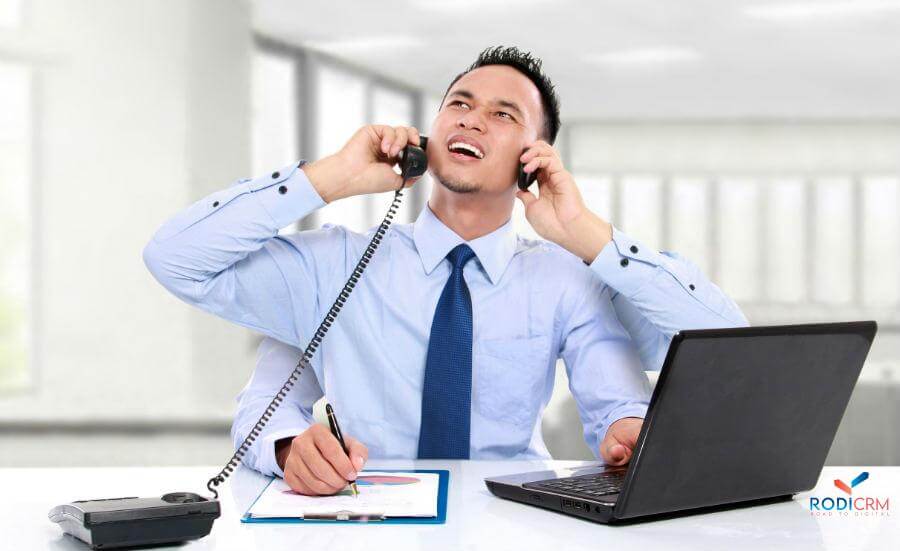 There were two types of prospecting, outbound and inbound.
Outbound requires that the salesperson conduct cold outreach. They call and emailed prospects who hadn't signed up to speak with them. Inbound sales was the opposite. It encouraged salespeople to establish relationships with prospects and only call or email those prospects who expressed an interest in their product/service.
Most sales professionals agree that a mix of inbound and outside selling is the best way to prospect for sales.
12 Effective Sales Prospecting Techniques
It is not only important to sell the product or service, but it is equally important to find the right people who will benefit from it. It is essential to keep your sales pipeline full. This has historically resulted in sales prospecting techniques that allow for a steady stream of qualified prospects.
Here are 12 prospecting techniques that can be used to build a sales strategy.
1. Prospecting is a key part of sales success. Although prospecting can be seen by some as the hardest part of the sales process for many salespeople, it is important to prioritise it. It can become a monthly habit if you allocate time.
2. Warm conversations are better than cold calls. Friendly conversation via warm calls can be more engaging and positive. This could lead to more qualified leads. You can learn more about your prospect by having human conversations, such as their interests and hobbies. What they want is a solution, and they may need more information.
3. Make ideal customer prospect profiles Demographics can be used to focus efforts and target ideal prospects. The best way to create a profile of ideal candidates is by assessing how prospects are aligned with your business. You can determine if the prospects are in the right industry, size and location. You can spend more time and effort on prospects who are more likely to be receptive by doing a more in-depth assessment, including identifying potential obstacles and challenges you could solve.
4. Network at events and attend events Salespeople should consider attending events that are relevant to their clients. These events could potentially have significant prospects and the highest ROI. Events and conferences offer a great way to attract potential clients by allowing you to connect with a lot of people who share similar interests. It is possible to determine which talks and networking sessions are most relevant, and you can make your presence felt by speaking at an event or managing a booth.
5. Prospecting does not involve selling, but building relationships. It involves salespeople qualifying leads and sourcing them. This includes attracting interest, providing information and learning more about prospects. In effect, this creates trust and authority where expertise is demonstrated. The trust built before will make it easier to sell later.
6. Being an expert builds credibility and trust with prospects by establishing yourself as a thought leader or expert. How do you become an expert? Your expertise can be highlighted by writing blogs, guest articles and speaking at trade shows or conferences. Your expertise will be validated by being able to answer questions and compare your product to the competition.
7. Ask for referrals. Referrals can be a great source of reliable lead generation. They are also a part of the sales process and can help salespeople build trust. After a sale is closed, customers should have the opportunity to recommend your business to their friends and colleagues. You may even receive incentives through a formal referral program.
8. Social selling is important in this digital age. Strategically, you can increase your reach by creating a profile through the social media channels you find most meaningful. This allows people to learn more about you, your brand, and products through easily accessible platforms. LinkedIn is a powerful tool for B2B salespeople. It encourages prospects and customers to do some research before they engage in any conversation.
9. Follow up. Your understanding of your customer journey will determine the success of your follow-up strategy. This helps you understand the importance to communicate with your prospects. You must keep your prospects informed by making phone calls, sending follow-up emails, and relaying any necessary information. All of this helps to build trust between the prospect and you, and thereby creates a relationship built on trustworthiness.
10. Automate your prospecting. Prospecting can be time-consuming and involves manual data entry. This could also include meeting scheduling, lead qualification and follow-up emails. These tasks are time-consuming and could have been better used to communicate with prospects. Automation is a great tool.
Sales teams can make the most of their prospecting time by using automation tools. This allows them to improve customer experience and target more customers, as well as increase the quality and quantity of leads. Automation can be integrated with the sales prospecting strategy to promote relationships and share thought leadership.
11. Provide relevant and personalised content. Sales teams must know which type of content they should distribute when. Prospecting is about targeting potential clients with relevant content that sparks their interest. It's content that is tailored to each individual. Sales will need to work with the marketing team to provide a customised and simple prospecting approach.
12. Concentrate your efforts on the right prospects. Prospecting is about building a business relationship and introducing your product to the prospect. Selling is not the goal at this stage. Finding the right prospects is the goal. People who fit the profile you have created for your product will eventually lead to profit-generating customers.
You can build strong business relationships and increase sales by adapting the strategies described above. All sales professionals need to be able to create engaging sales presentations.
Prospecting Techniques Summary
Prospecting should be a top priority. Prospecting should be a priority. Prospecting should be done on the same day each month or quarter. Salespeople typically made more calls in their last quarter than they did the first two. The success rate for those calls in the "eleventh hour," were often lower than other months. Scheduling time every day is important to make prospecting a daily activity. Prospecting is not a quick fix. It takes on average 18 calls to connect with a buyer. So don't give up.
Learn more about prospecting by browsing our sales courses through the menu above.