In todays changing work environment individuals who demonstrate exceptional resilience are highly valued. They have an ability to adapt and thrive when faced with unexpected challenges. For companies aiming to flourish it is crucial to cultivate a culture of resilience, within their teams. This article outlines steps to embark on this journey.
The Essence of Resilience
Resilience serves as the foundation that empowers us to navigate through the times. It revolves around self awareness and a relentless pursuit of growth enabling individuals to lead fulfilling lives of external circumstances. With resilience ingrained in our being we approach endeavours with renewed energy and determination.
Building Inner Strength
At its core resilience encompasses strength amidst chaos. It requires a mindset and an unwavering commitment to strengthening fortitude. Transforming challenges into opportunities becomes nature propelling us towards problem solving endeavours.
Proactivity; The Key to Overcoming All Obstacles
A approach allows us to face any situation confidently and with clarity. Mastering resilience is essential for excelling in life as it streamlines the path towards success and makes daily tasks more manageable.
Embracing Adversity
Resilience acts as the cornerstone that empowers us to confront adversity, with unwavering confidence and positivity.
The concept of resilience reframes obstacles as chances, for growth and learning. It strengthens ones character and wisdom in the run.
Resilience in the Workplace
Fostering resilience within a team not safeguards their well being but also elevates their professional abilities. Encouraging communication and fostering teamwork leads to robust high performing teams that play a crucial role in driving your business to new heights.
Reaping the Benefits of Resilience;
Handling Challenges with Confidence; Resilience turns tasks into endeavours.
Effective Communication; Clear and efficient communication becomes nature.
Increased Productivity; Reduced fatigue results in heightened productivity and efficiency.
Excellence in Business; A resilient workforce propels your business towards success.
Realistic Expectations; Setting goals becomes a foundation of your approach.
Harmonious Relationships; Seamless collaboration with co-workers becomes effortless.
Continuous Growth; Commitment to learning and personal development becomes ingrained.
Effective Time Management; Organising tasks and priorities with finesse becomes a trademark skill.
Mutual Support; A culture of assistance becomes the norm.
Nurturing resilience, in the workplace is a journey that brings forth benefits extending beyond just professional achievements. It strengthens individuals, empowers teams. Ultimately drives businesses towards success. By placing resilience at the forefront companies have the opportunity to embark on a path defined by expansion, flexibility and unwavering success.
Resilience plays a role not in overcoming challenges but also thriving in the face of adversity. In this article we will explore why resilience is essential, in the workplace and how it benefits both employees and employers.
1. Adapting to Change
In todays workplaces change is a factor. Whether its advancements restructuring or shifts in market trends adaptability is highly valued. Resilient individuals have the ability not to navigate these changes but to embrace them wholeheartedly. They are learners who readily embrace tools, processes and methodologies. Qualities that make them invaluable assets in an ever evolving work environment.
2. Improved Problem Solving Abilities
Resilient employees approach challenges with a mindset. They perceive setbacks as opportunities for growth and learning. This perspective empowers them to come up with solutions for problems. Their creative thinking and ability to find paths to success make them members of any team.
3. Effective Stress Management
Workplaces can often be high stress environments during projects or tight deadlines. Resilience equips individuals, with stress management techniques that allow them to stay composed under pressure while reducing the risk of burnout.
Furthermore employees who have resilience tend to demonstrate adaptability, in high pressure scenarios enabling them to maintain performance levels.
4. Enhanced Productivity and Efficiency
Resilience nurtures a sense of purpose and determination in employees. They are less likely to be derailed by setbacks or distractions. This unwavering focus leads to productivity and improved efficiency. They remain committed to their objectives. Persist until they accomplish them.
5. Boosted Morale and Employee Well being
Resilience not benefits individuals but also has an impact on the overall workplace culture. When employees witness their co-workers overcoming challenges and rebounding from setbacks it creates an atmosphere of support and encouragement. Consequently this contributes to increased morale, job satisfaction and overall well being among the workforce.
6. Positive Influence on Leadership
Resilient individuals often excel as leaders. They lead by example illustrating how to navigate situations, with grace and determination. Their ability to inspire and motivate their teams in the face of adversity fosters a work environment that promotes growth and development.
7. Increased Innovation and Creativity
Resilient individuals embrace pushing boundaries and exploring ideas without fear.
They have the courage to make thought out gambles understanding that even if they confront obstacles they can rebound with resilience. This mindset fosters a climate of ingenuity and imagination, in the environment propelling advancements and gaining an edge.
Our team can help you and your business grow with one of our courses or training sessions. To learn more about getting a tailored training session for your team contact us for more information.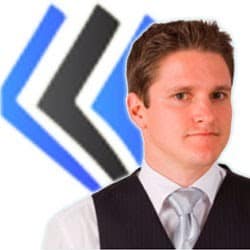 David Alssema is a Body Language Expert and Motivational Speaker. As a performer in the personal development industry in Australia he has introduced and created new ways to inspire, motivate and develop individuals.
David Alssema started his training career with companies such as Telstra and Optus Communications, and then developed Neuro-Linguistic Programming (NLP) within workplace training as principal of Paramount Training & Development.
As an author/media consultant on body language and professional development David has influenced workplaces across Australia. He contributes to Media such as The West Australian, ABC Radio, Australian Magazines and other Australia Media Sources.