When it comes to communication it's crucial to understand that our messages go beyond words. Nonverbal cues, like body language and overall demeanor play a role in conveying our intentions. They are the ingredient that enhances discussions and fosters collaboration within a team.
Think about this; our body language is like its language. Even small gestures like raising an eyebrow or giving a wave can communicate a lot about the situation at hand. It's important to recognise that these signals may change depending on whether we're communicating in writing or face to face. Are you following along?
Now lets explore why it's important to develop communication skills. Our body language carries weight. It's essential to be mindful of how it impacts others. Gestures can. Reinforce our message. Potentially lead others astray underscoring the need to use physical expressions wisely and authentically convey our intentions.
Now lets shift focus to team connectivity. It all starts with something eye contact. Maintaining eye contact, with a colleague shows engagement and leaves a positive impression long after the conversation ends.
While it is undeniable that language has an impact it's important to recognise that nothing can instantly affect a persons mood, like genuine eye contact.
Even though words have an enchantment, of evoking a wide range of emotions from fiery anger to pure joy we should not underestimate the power of body language. It quietly communicates our presence. Engagement in a conversation. Our posture and attentive gaze assure others that we are actively involved while our facial expressions openly reveal our feelings before we even speak.
To enhance our understanding lets categorize body language into three levels;
Firstly we have the supporting role – cues that complement and emphasize our spoken words. These are gestures and movements that add emphasis or flair when we make a statement much like a theatrical flourish or an enthusiastic display.
Next there is the role – communication that takes center stage and sometimes surpasses verbal expression. In situations it holds greater influence than spoken language. By interpreting these cues we become skilled, at deciphering nuances and understanding underlying dynamics without uttering a single word.
Lastly there is the inconsistency – instances where our verbal and nonverbal signals do not align. It's, like when our words are all cheerful. Our body language tells a story. It's important to pay attention to these inconsistencies because they can interrupt the flow of conversation and confuse people.
Effective communication is an aspect of management. While verbal communication is crucial non verbal communication plays an role, in conveying messages, forming relationships and establishing credibility. As a manager your non verbal cues greatly influence how your team perceives you and the overall work environment. In this article we will explore techniques that managers can adopt to improve their verbal communication skills and become more effective leaders.
Mastering the Art of Body Language
Body language holds power when it comes to verbal communication. Here are some key techniques for managers to consider;
a. Maintain eye contact; When engaging with team members maintain appropriate eye contact to demonstrate confidence and attentiveness.
b. Adopt a posture; Whether standing or sitting keep your arms relaxed and avoid crossing them. This signals. Receptiveness.
c. Smile genuinely; A sincere smile can go a way in creating an welcoming atmosphere while also fostering rapport, with your team.
d. Use gestures; Incorporate gestures to emphasize points but be mindful of avoiding excessive or distracting movements. Your gestures should complement your words.
Active Listening
Being a manager requires the skill of listening and your non verbal cues play a crucial role in demonstrating your attentiveness;
a. Nodding; Occasional nodding during conversations shows that you are actively engaged and processing the information.
b. Mirroring; Subtly mirroring the body language of the person you're speaking with can help build rapport and make them feel understood.
c. Avoiding distractions; It's important to put your phone or any other distractions during meetings to show respect and active engagement.
Managing Proxemics
Proxemics refers to the study of space. How people use it in communication. Understanding and managing proxemics is essential, for creating an effective work environment;
a. Maintaining distance; It's important to maintain a physical distance during interactions. Being too close can invade space while standing far away may give the impression of disinterest.
b. Being culturally aware; It's crucial to be mindful of differences in space preferences. What may be comfortable in one culture may not be, in another.
Vocal. Pitch
Although not strictly non verbal your vocal tone and pitch can convey a wealth of information beyond your words;
a. Modulating your voice; Varying your tone and pitch allows you to express enthusiasm, empathy or authority as needed.
b. Don't speak in a voice as it can make you seem uninterested or robotic. Add some energy and enthusiasm to your voice.
Dress and Appearance
The way you dress says a lot, about your professionalism and authority without saying a word;
a. Dress appropriately for your position and the company's culture. Avoid dressing as it may undermine your authority.
b. Take care of grooming and hygiene to present yourself in a manner.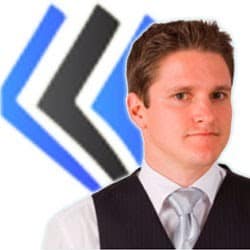 David Alssema is a Body Language Expert and Motivational Speaker. As a performer in the personal development industry in Australia he has introduced and created new ways to inspire, motivate and develop individuals.
David Alssema started his training career with companies such as Telstra and Optus Communications, and then developed Neuro-Linguistic Programming (NLP) within workplace training as principal of Paramount Training & Development.
As an author/media consultant on body language and professional development David has influenced workplaces across Australia. He contributes to Media such as The West Australian, ABC Radio, Australian Magazines and other Australia Media Sources.