Mastering the Art of Interpersonal Dynamics; Excelling in Negotiation
Negotiation isn't about closing deals; it's a part of our everyday lives. Whether it involves resolving conflicts making decisions as a team or navigating relationships having a command of dynamics is crucial to negotiating like a pro.
The foundation for negotiation lies in listening. By understanding the needs, concerns and perspectives of others we can establish ground. Paying attention and demonstrating empathy allows negotiators to build rapport and create an environment that encourages collaboration.
Another essential aspect is communication. Expressing thoughts and ideas concisely and respectfully helps avoid misunderstandings while promoting exchange of information. Moreover being able to articulate ones needs and expectations fosters dialogue that can lead to beneficial outcomes.
Successful negotiators also possess adaptability. They recognize that each situation is unique and may call for approaches. Flexibility in adjusting strategies and finding solutions enables negotiators to navigate scenarios with finesse.
Furthermore emotional intelligence plays a role, in negotiating like an expert. Being aware of and managing emotions both ones own and others contributes to a negotiation process. Intelligent negotiators can build trust diffuse tension and cultivate relationships. All enhancing the likelihood of achieving successful outcomes.
Basically when it comes to dynamics negotiating like a boss is, about establishing connections promoting empathy and achieving mutually beneficial outcomes. Whether you're dealing with colleagues at work family members in settings or friends in circles developing these abilities allows you to handle the intricacies of human interactions, with self assurance and success.
Mastering Negotiation; Strategies for Advancing Your Career
When it comes to growth the ability to negotiate effectively is a defining characteristic of individuals. Whether you're aiming for a salary increase pursuing opportunities or seeking responsibilities employing strategic approaches is crucial for negotiating like a pro and advancing your career.
The first step towards negotiations is preparation. This involves understanding market standards for salaries researching industry trends and recognizing the value of your contributions. Armed with this knowledge you can confidently present your expectations during negotiations.
Confidence plays a role in negotiations. Demonstrating self assurance through both nonverbal communication can significantly impact how others perceive you. When coupled with explanations of your achievements and capabilities it strengthens your negotiating position. Increases the likelihood of a favorable outcome.
Building and leveraging relationships is another element in negotiation success. Cultivating connections both within and, outside your organization provides valuable support and advocacy during negotiations. Mentors, colleagues and industry contacts can offer insights, guidance or even recommendations that enhance your negotiating power. Negotiating like an expert when it comes to advancing your career also requires adopting a long term perspective. Creating a thought out career plan and establishing objectives enables individuals to navigate their professional journey, with intention ensuring that short term achievements align harmoniously with long term ambitions.
To sum up excelling in negotiations, within the sphere requires preparation, self assurance fostering relationships and having a strategic outlook. By refining these abilities individuals can adeptly maneuver through the complexities of career growth unlocking prospects and attaining their desired goals.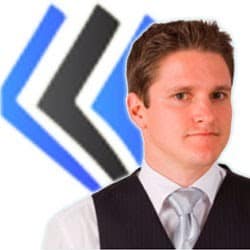 David Alssema is a Body Language Expert and Motivational Speaker. As a performer in the personal development industry in Australia he has introduced and created new ways to inspire, motivate and develop individuals.
David Alssema started his training career with companies such as Telstra and Optus Communications, and then developed Neuro-Linguistic Programming (NLP) within workplace training as principal of Paramount Training & Development.
As an author/media consultant on body language and professional development David has influenced workplaces across Australia. He contributes to Media such as The West Australian, ABC Radio, Australian Magazines and other Australia Media Sources.