In the world effective management plays a role, in the success of employees. On the hand teams without leaders often experience a decrease in motivation, enthusiasm and productivity which leads them to seek new opportunities elsewhere. The relationship between a manager and their team has an impact on morale and overall achievements. Interestingly employees often attribute their decision to leave a job to their manager than the company itself. This highlights the importance of fostering bonds between managers and their team members in any workplace.
When managers fail to engage in conversations and support their team members it is likely to result in employee disappointment and negatively affect performance.
Managers have the responsibility not for their teams output but for providing personalised support to each individual. This requires an understanding of their motivations and strengths in order to guide their development. It emphasises that exceptional leaders are communicators with emotional intelligence.
Habits and Strategies for Management
Collaborative Leadership
leadership involves actively collaborating with your team rather than simply asserting authority from above. This approach requires understanding the skill sets of your team members so that you can strategically delegate tasks and involve them in decision making processes.
A managers exceptional work ethic has an effect motivating employees to respond with increased dedication and effort.
Getting to Know Your Team Inside Out
A manager invests time in understanding the strengths and weaknesses of their team. Familiarizing yourself with their learning styles enables you to assign tasks effectively. This approach nurtures a relationship, between the manager and employees which is further reinforced by communication and observing their work.
Creating a Positive and Inclusive Workspace
An adept manager sets the example by demonstrating desired behaviour. Creates an inviting and enjoyable workplace. Inclusivity is vital; team members should feel valued and validated.
The connection between employee happiness and productivity is significant. Implementing activities that promote camaraderie as consistently recognising even small accomplishments greatly contributes to maintaining high levels of motivation.
Effectively Communicating Goals, Expectations and Feedback
One of the responsibilities of a manager is to communicate goals and expectations to team members. This involves establishing SMART goals (Specific, Measurable, Achievable, Realistic, Time bound) and ensuring their communication throughout the organisation. Regular check ins ensure that employees stay engaged and challenged in their roles. Being open to suggestions fosters inclusivity while strengthening connections, with your team.
Coaching and Supporting Team Members

Being a manager involves more, than supervising; it also means providing coaching and support to your team recognising their value and dedication. This mentoring approach helps prevent burnout and encourages improvement. By asking questions that prompt thinking and solution generation you empower your team members and foster their growth and confidence.
Constant Self Improvement and Awareness
Managers should see themselves as learners growing alongside their team. This requires developing leadership skills, such as time management and delegation. Consistently reflecting on oneself and being open to change are qualities of leaders highlighting the ever evolving nature of effective management.
Qualities of an Outstanding Manager
Along with implementing strategies possessing characteristics is essential for being an exceptional manager;
Collaborative Mindset; Creating a culture of respect and trust within the team enhances problem solving abilities.
Growth Oriented Approach; Being mindful of both short term objectives and long term goals enables managers to support their team members in their career aspirations.
Communication; Establishing communication channels fosters deeper connections, with the team while encouraging open expression of ideas.
Motivational Skill; Encouraging team members to pursue growth and achieve their goals lies at the core of effective leadership.
Developing leadership abilities
Enhancing skills such as leadership is crucial in order to excel as a manager. Empathy plays a role in gaining an understanding of the teams viewpoints on tasks, workload and workplace dynamics. Actively listening also empowers managers to comprehend their team members thoughts and concerns. By striving for self improvement managers establish a groundwork, for effective leadership.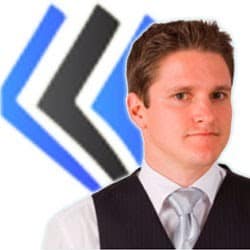 David Alssema is a Body Language Expert and Motivational Speaker. As a performer in the personal development industry in Australia he has introduced and created new ways to inspire, motivate and develop individuals.
David Alssema started his training career with companies such as Telstra and Optus Communications, and then developed Neuro-Linguistic Programming (NLP) within workplace training as principal of Paramount Training & Development.
As an author/media consultant on body language and professional development David has influenced workplaces across Australia. He contributes to Media such as The West Australian, ABC Radio, Australian Magazines and other Australia Media Sources.