Having decision making skills is essential, for achieving success. It's not about making the choices but also taking effective actions. This guidance aims to help you improve your proficiency in this skill opening up opportunities for collective growth. To excel in your journey and stay ahead it's important to have an understanding of career strategies that are well known among informed individuals. Equipping yourself with insights on finding job prospects that lead to success is crucial.
What distinguishes experts in decision making? They have an ability to see beyond their perspective. These individuals rise above biases. Carefully evaluate outcomes to effortlessly find the best solutions. Intelligent decision making is central to your journey from its beginning to reaching leadership positions. Confident leaders encourage team discussions before charting the path. Their decisions inspire support.
Now lets explore strategies for enhancing your decision making skills. You've got this—no need to worry!
Step 1; Understanding Your Personal Style
Your personality plays a role in understanding why you make choices. Are you more inclined towards taking risks. Do you tend to be cautious? This self awareness is crucial, for making decisions that enrich your journey.
Step 1.5; Exploring the Realm of Confidence
Confidence is a trait. While it feels empowering to be, in control it's wise to set deadlines and seek input from peers. This ensures an acknowledgment of your abilities without relying on wishful thinking. Stay grounded and realistic!
Step 2; Risk Taker or Risk Averse? The Choice is Yours!
Every individual approaches challenges in their way. Some boldly forge ahead without hesitation while others exercise caution and prudence. Understanding your stance empowers you to make choices that align with your self rather than conforming to arbitrary expectations.
Step 3; Recognising Your Emotions
Emotions are a part of our nature. Situations like speaking or work related travel may trigger feelings of fear or anxiety. However, it's important to acknowledge that emotions can sometimes lead us astray. Before making decisions it is crucial to manage our emotions
Step 4; Defining Your Objectives
Achieving dreams requires planning and strategy. Clearly articulate your goals. Use decision making to bring them into reality. If expanding your knowledge is essential, for success embrace the opportunity as knowledge is truly empowering.
Step 5; Methodical Gathering of Information
Being well informed requires effort. Take the time to explore all options and consider outcomes before making decisions that hold significance for you personally. Remember, you are steering the ship towards choices that truly matter. Get ready! It's time to take action!
Step 6; Foster Creative and Holistic Thinking
Making decisions goes beyond the obvious. Embrace unique perspectives! Seek input, from others and brainstorm alternative ideas. The comprehensive your information, the stronger your decision making abilities.
Step 7; Simplifying Your Choices
Having options can be overwhelming. Scrutinize each one carefully discarding those that don't align with your goals. This process will pave a path to success. Now go there. Seize your opportunities!
Step 8; Balancing Between Options
When faced with two possibilities careful discernment is required. Conduct research. Evaluate the pros and cons of each option. Sometimes the flashy choice turns out to be the winner.
Step 9; Practice Patience, No Need to Rush
Rushing into decisions may not always be wise. Take a moment to breathe gather your thoughts and find clarity amidst life's chaos. These moments of calmness can make all the difference between success and failure.
Step 10; Embrace the Results
Don't let uncertainty about decisions hold you back, from making progress. Ponder over your options weigh them carefully and then take a leap of faith! When faced with challenges hold onto your confidence.
Step 11; Learning from Past Experiences
Our journey is marked by choices we make along the way. Every decision, whether big or small teaches us something. Take a moment to think about what worked and what didn't. By doing this you'll become an authority, in making decisions.
Whether you're a manager, an employee or an entrepreneur the ability to make decisions can have an impact, on your career and the success of your organisation. In this article we will delve into why its crucial to make decisions in the workplace and how it can result in outcomes for both individuals and businesses.
Boosting Productivity
One of the reasons why making decisions is vital in a work environment is because it directly correlates with productivity. Thoughtful decision making helps streamline processes eliminate inefficiencies. Allocate resources efficiently. This leads to a efficient workplace where employees can focus on their tasks without unnecessary obstacles or confusion.
Achieving Organisational Objectives
Organisations have goals they strive to achieve and effective decision making acts as their guiding compass towards success. Decisions related to strategy, resource allocation and goal setting play a role in ensuring that a company stays on track and works cohesively towards its mission.
Improving Employee Morale
When employees witness decision making from their leaders and co-workers it creates an atmosphere of trust and confidence, in the workplace. Good decision making fosters a positive work culture where employees feel valued and motivated ultimately resulting in job satisfaction levels and reduced turnover rates.

Managing Risk

In the world of business risk is something that can't be avoided. However, making decisions involves evaluating and minimising risks. When organisations make informed choices they become better prepared to anticipate challenges and plan accordingly. This not reduces the chances of crises. Also lessens their impact when they do occur.
Encouraging Innovation
Effective decision making isn't, about maintaining the status quo; it also fosters innovation. When employees are empowered to make decisions and take calculated risks it can lead to the emergence of ideas, products and processes. Innovation often arises from the freedom to experiment learn from failures and adapt.
Building a Positive Reputation
The reputation of any business or professional plays a role in their success. Consistently making decisions helps in building a reputation within the industry as well as among clients, customers and partners. This subsequently attracts opportunities and strengthens relationships ultimately resulting in growth.
Resolving Conflicts
Conflicts are bound to arise in any workplace environment; effective decision making can help resolve them efficiently. When leaders and employees exercise judgment while addressing conflicts it promotes fairness and transparency. This not resolves issues but also prevents them from escalating further and causing damage, to relationships.
Adapting to Change
In todays changing workplace the ability to embrace and navigate change is crucial. Making decisions allows both individuals and organisations to remain flexible adjusting to shifting circumstances and capitalising on emerging possibilities. It ensures that choices are not solely influenced by tradition but rather guided by data, market trends and evolving requirements.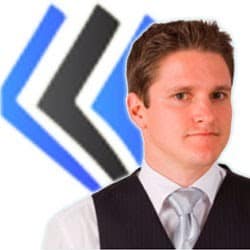 David Alssema is a Body Language Expert and Motivational Speaker. As a performer in the personal development industry in Australia he has introduced and created new ways to inspire, motivate and develop individuals.
David Alssema started his training career with companies such as Telstra and Optus Communications, and then developed Neuro-Linguistic Programming (NLP) within workplace training as principal of Paramount Training & Development.
As an author/media consultant on body language and professional development David has influenced workplaces across Australia. He contributes to Media such as The West Australian, ABC Radio, Australian Magazines and other Australia Media Sources.