The Art of Prioritisation
The importance of time management cannot be overstated, as it has an impact, on aspects of our lives. Contrary to belief effective time management is not about trying to fit more tasks into our busy schedules or meticulously planning every minute. Instead it revolves around the art of prioritization.
In todays paced world many individuals find themselves overwhelmed by the number of tasks on their to do lists. The key to time management lies in identifying and focusing on activities that hold the priority. To do this start by categorizing your tasks based on their urgency and importance. This classification will help you differentiate between tasks that require attention and those that contribute to your long term goals.
To further aid in task prioritization consider using a matrix with four quadrants that classify tasks as urgent and important important but not urgent, urgent but not important or neither urgent nor important. For example identify tasks that demand attention such as pressing deadlines or critical issues. At the time recognize activities that may not have a deadline but still play a part in achieving your long term objectives.
Once you have categorized your tasks accordingly make it a point to prioritize high value activities first. By focusing on these high priority tasks and allocating time and resources, towards them you can effectively manage your time while ensuring maximum productivity.
Here are some activities that are aligned with your goals and can make an impact;
For instance if you have a project, with a deadline it's crucial to prioritize the most essential aspects that directly contribute to its success.
One helpful tip is to learn how to say "no" when necessary. It's important to recognize your limits and be willing to decline tasks that don't align with your priorities or contribute to your goals. For example declining additional. Tasks that while important might distract you from your primary objectives.
Another valuable practice is regularly. Adjusting your priorities. Periodically reassessing your goals and circumstances allows you to adapt your time management strategy accordingly. Consider setting aside some time each week for this purpose so you can make adjustments based on developments or shifting goals.
Once you've categorized tasks, allocate your time and energy accordingly. Focus on the important tasks first ensuring that critical issues are addressed before they escalate. By prioritizing you'll find that you're able to accomplish meaningful work in less time.
Furthermore it's important to remember that effective time management also involves the skill of saying "no" when necessary. It's easy to get sidetracked by requests and commitments that may not align with our priorities.
Mastering time management involves the skill of learning to reject tasks that do not align with your goals.
To sum up effective time management goes beyond scheduling every minute of your day. It revolves around making decisions, about how you allocate your time and energy. By emphasizing prioritization you can boost productivity alleviate stress and make progress, towards accomplishing your long term aspirations.

Embracing Mindfulness for Increased Productivity
The significance of mindfulness in time management is increasingly recognized for its impact on productivity. Unlike approaches that prioritize schedules and strict routines incorporating mindfulness offers a more holistic and sustainable approach.
Mindfulness entails being fully present and engaged in the moment fostering an awareness of thoughts, emotions and surroundings without judgment. When applied to time management it can greatly enhance focus and efficiency.
In our paced world filled with distractions even the most well structured schedules can be derailed. Mindfulness serves as a tool to combat these distractions by training the mind to stay present and minimize the influence of stimuli enabling more effective concentration on tasks at hand.
Moreover practicing mindfulness encourages a work life balance. It emphasizes the importance of taking breaks to recharge both physically and mentally resulting in a perspective when returning to tasks. This not prevents burnout. Also improves overall productivity.
Integrating mindfulness into your time management routine doesn't necessitate an investment of time. Simple practices, like meditation sessions or focused breathing exercises can make a difference.
By embracing the concept of mindfulness individuals can discover a effective approach, to managing their time one that aligns perfectly with the fast pace of modern life.
Mindful Planning;
Tip; Before diving into your tasks take a moments to clear your mind and establish a mindset for the upcoming work.
Example; Begin each work session by engaging in a short mindfulness exercise like taking breaths or practicing a meditation. This will help you cultivate focus and be fully present in the moment.
Avoid Multitasking;
Tip; of juggling tasks at once give your undivided attention to one task at a time.
Example; While working on a project resist the temptation to simultaneously check emails or respond to messages. Focus on completing one task before moving on to the next.
Take Breaks;
Tip; Incorporate breaks into your day for rejuvenation. Utilize this time to step from work engage in mindfulness exercises or take a stroll.
Example; Dedicate 5 10 minutes every hour, for breaks. This practice can prevent burnout. Enhance concentration levels.
Stay Fully Engaged in Meetings;
Tip; Practice listening during meetings or discussions. Remain fully present. Minimize. Actively participate in the topic under discussion.
Remember to set aside your devices and fully focus on the speaker during meetings. This not encourages comprehension but also enhances communication efficiency. Keep in mind that these suggestions may have impacts, on individuals so it's crucial to customize these approaches according to your preferences and work style.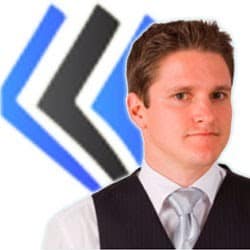 David Alssema is a Body Language Expert and Motivational Speaker. As a performer in the personal development industry in Australia he has introduced and created new ways to inspire, motivate and develop individuals.
David Alssema started his training career with companies such as Telstra and Optus Communications, and then developed Neuro-Linguistic Programming (NLP) within workplace training as principal of Paramount Training & Development.
As an author/media consultant on body language and professional development David has influenced workplaces across Australia. He contributes to Media such as The West Australian, ABC Radio, Australian Magazines and other Australia Media Sources.