Efficient collaboration, during meetings relies heavily on having a facilitator. These capable individuals have a talent for bringing together people with backgrounds, perspectives and personalities to work towards a common goal. By guiding conversations facilitators make it possible for teams to achieve their objectives. This article presents techniques that can enhance your ability to facilitate meetings ensuring productivity and success.
I. The Roles and Responsibilities of a Meeting Facilitator
A facilitators main responsibility is to organize and lead gatherings that drive everyone towards a shared objective. They facilitate discussions on the topics outlined in the agenda fostering teamwork and harmony among participants when there may be differences in connections or expertise.
II. Ten Techniques for Effective Meeting Facilitation
Start with a Brief Check In;
Begin meetings by asking participants about their thoughts, meeting goals and current emotional state. This helps establish connections among attendees and sets the stage for discussions.
Review. Agenda;
Having a defined agenda is crucial for meetings. Clearly define goals. Guide participants towards achieving desired outcomes through focused discussions.
Assign Roles;
Promote team collaboration by assigning roles such, as note taking and timekeeping to individuals during the meeting. This encourages shared responsibility. Ensures that every member contributes meaningfully.
Develop Listening Skills;
Practice listening using the four step approach suggested by Terrence Metz; establish contact absorb information seek clarification and confirm understanding. Maintain eye contact pay attention to cues and rephrase conversations to ensure comprehension.
Encourage Equal Participation;
Create an environment where everyone has an opportunity to contribute their thoughts and ideas. Consider organising group discussions, for engaging conversations before coming together for presentations.
Bring Together Key Concepts;
Before engaging in discussions prepare participants by breaking down topics and ensuring an exploration. Take minutes during meetings to facilitate review and consolidate insights.
Allow Time for Reflection;
Promote self reflection among participants to deepen understanding and avoid groupthink. Encourage individuals to document their observations and opinions for a rounded discussion.
Embrace Balanced Participation;
Establish an atmosphere that welcomes every voice. Explore the option of team discussions as a means of fostering inclusivity and embracing perspectives.
Recharge and Revitalize;
Recognise the importance of breaks in maintaining productivity not for participants but also, for facilitators. Incorporate stretches and exercises that invigorate both the body and mind.
Conclude with Clarity;
Ensure that all decisions, milestones and next steps are clearly documented for reference. Address any remaining thoughts or concerns to solidify each participants role moving forward.
By honing your facilitation skills through these practices you can inspire others to unlock their potential. Unlocking the potential of meeting facilitation brings about collaboration. By including these techniques you can take your meetings to a level of productivity and engagement.

These gatherings serve as a platform, for exchanging ideas resolving issues and bringing team members together towards shared objectives. In this article we will delve into the importance of facilitating group meetings in the workplace. How it can contribute to productivity, innovation and overall team satisfaction.
1. Encouraging Collaboration and Teamwork
Group meetings establish an environment where team members can come together share ideas and build upon each others strengths. It fosters collaboration by providing a space for brainstorming, problem solving and decision making. When individuals from departments or backgrounds gather they bring perspectives and experiences that lead to more comprehensive and innovative solutions.
2. Enhancing Communication Effectiveness
organised group meetings improve communication within the team. A skilled facilitator ensures that everyone gets a chance to express their thoughts and opinions. This inclusivity helps prevent misunderstandings while promoting an transparent communication culture. Furthermore it creates opportunities for team members to ask questions seek clarifications and provide feedback—thus reducing conflicts or misinterpretations.
3. Aligning Goals and Ensuring Clarity
meetings play a vital role in aligning team members with organisational goals and objectives. They provide a platform to discuss strategies as the progress made by the team along, with any challenges faced. By keeping everyone updated and engaged in discussions we can ensure that everyone understands their roles and responsibilities clearly. This helps us channel our efforts, towards achieving goals.
4. Problem Solving and Decision Making
Group meetings serve as a tool for tackling problems and making important decisions. A skilled facilitator guides the conversation ensuring that all relevant information is considered while helping the team reach a consensus. This structured approach not leads to decision making but also empowers team members by involving them in the process.
5. Building. Boosting Morale
When team members feel heard and appreciated during meetings it fosters trust. Strengthens camaraderie amongst them. It shows that their opinions and contributions matter to the organisation, which ultimately enhances morale and creates a work environment where individuals are motivated to go and beyond for the teams success.
6. Efficient Use of Time and Resources
meetings are more likely to stay on track making sure that valuable time is used effectively. A skilled facilitator can steer discussions towards staying focused on the agenda preventing digressions or prolonged debates. This results in utilisation of resources while minimising time spent in meetings.
7. Embracing Continuous Improvement and Learning
Effective facilitation promotes a culture of improvement, within the team. By providing feedback and looking back on meetings teams can improve their methods and enhance the effectiveness of future meetings. This continuous learning process plays a role, in the teams progress and advancement.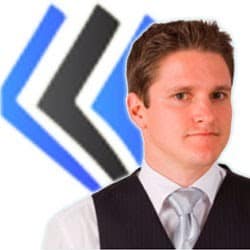 David Alssema is a Body Language Expert and Motivational Speaker. As a performer in the personal development industry in Australia he has introduced and created new ways to inspire, motivate and develop individuals.
David Alssema started his training career with companies such as Telstra and Optus Communications, and then developed Neuro-Linguistic Programming (NLP) within workplace training as principal of Paramount Training & Development.
As an author/media consultant on body language and professional development David has influenced workplaces across Australia. He contributes to Media such as The West Australian, ABC Radio, Australian Magazines and other Australia Media Sources.