Face, to face customer service refers to a scenario where the service provider and the customer directly interact in person than relying on means like telephone, email or online platforms. Let's delve into some aspects and advantages of face-to-face customer service.
1. Personalised Interaction;
When customers are served face to face it enables a interaction between them and the service provider. This fosters an understanding of their needs resulting in an improved overall service experience.
2. Nonverbal Communication.
In person interactions allow service providers to pick up on verbal cues such as facial expressions and body language. These cues offer insights into the customers emotions and satisfaction level with the service.
3. Immediate Resolution;
Any questions, concerns or issues raised by customers can be promptly addressed on the spot during face-to-face interactions.
4. Trust Building;
personal interaction aids in building trust and rapport, between customers and service providers. Customers tend to feel more valued and understood in situations, which contributes to customer loyalty.
5. Demonstrations.
In industries being physically present enables service providers to give demonstrations or showcase products effectively.
For example, in the industry customers have the opportunity to physically interact with products examining them and experiencing their quality firsthand.
6. Minimised Misunderstandings;
Engaging in conversations can help reduce the likelihood of misunderstandings or misinterpretations that may occur when using written or phone communication.
7. Chances, for Sales;
Through interactions service providers can better understand customer needs and suggest complementary products or services.
However, it's important to acknowledge that while face to face customer service offers benefits it may not always be the efficient or feasible approach particularly, in a globalized world where customers are scattered across different regions or countries. In situations digital communication tools and platforms have become increasingly essential.
Advantages of face-to-face Customer Service
Face, to face customer service, also known as in person interaction offers advantages compared to forms of customer service like phone calls, emails or online chats. Here are some of the benefits;
1. Personal Connection;
Direct interaction establishes a bond between the service provider and the customer. This can foster trust, loyalty. Create a positive customer experience.
2. Enhanced Understanding;
Nonverbal cues such as body language and facial expressions provide context that helps service representatives comprehend the customer's needs, concerns and emotions.
3. Instant Feedback.
Both the customer and the service provider can ask questions. Receive responses resulting in quicker problem resolution.
4. Building Trust.
Meeting a face-to-face aid in building trust as customers can associate a person with the brand or company.
5. Reduced Misunderstandings;
Face to face conversations often lead to misunderstandings due to the opportunity for clarification and information verification.
6. Demonstrations;
When it comes to demonstrating or explaining a product or service, in person interactions tend to be more effective.
7. Tailored Service;
Interacting in person allows us to customise the service according to each individuals needs taking into account their feedback and observations.
8. Building Emotional Connections;
Positive face, to face interactions often lead to bonds fostering a sense of loyalty towards the brand and encouraging customers to come for more.
9. Additional Recommendations;
When we engage with customers personally we have an opportunity to suggest products or services that might be beneficial based on our assessment of their needs.
10. Conflict Resolution;
Dealing with situations or unsatisfied customers becomes more efficient when done in person as it allows us to convey empathy and understanding more directly.
11. Cultural Sensitivity;
Face to face interactions play a role in demonstrating respect and understanding towards populations ensuring that our service caters to each customers unique requirements.
12. Enhanced Security for Transactions;
Certain services or transactions may inspire confidence and peace of mind when handled in person than through online or phone channels.
13. Prompt Issue Resolution:
Many problems can be resolved immediately during face, to face interactions providing customers with a sense of closure then and there.
Although there are benefits, to face, to face customer service it is crucial to recognise that its effectiveness greatly relies on the training, skills and attitude of the service representative. In scenarios alternative methods of customer service may be more suitable or efficient. However, when performed proficiently direct interactions can offer customers a fulfilling and rewarding experience.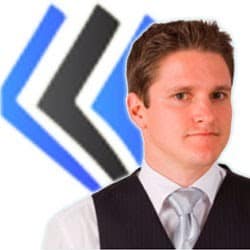 David Alssema is a Body Language Expert and Motivational Speaker. As a performer in the personal development industry in Australia he has introduced and created new ways to inspire, motivate and develop individuals.
David Alssema started his training career with companies such as Telstra and Optus Communications, and then developed Neuro-Linguistic Programming (NLP) within workplace training as principal of Paramount Training & Development.
As an author/media consultant on body language and professional development David has influenced workplaces across Australia. He contributes to Media such as The West Australian, ABC Radio, Australian Magazines and other Australia Media Sources.