Effective Feedback Techniques
What is Feedback?

While feedback is essential to learning, not all feedback is productive. It is a process that needs constant attention. It is important to say what you think. Then people will always know where they are at all times and there will not be many surprises. Problems won't get out of control as you communicate them well. It's not a once-a-year or a once-every-three-month event. It can be constant, informal, simple feedback that can be given more often than that – maybe every week, or every day depending on the situation.
Managers and employees all over the globe may fear giving or receiving feedback.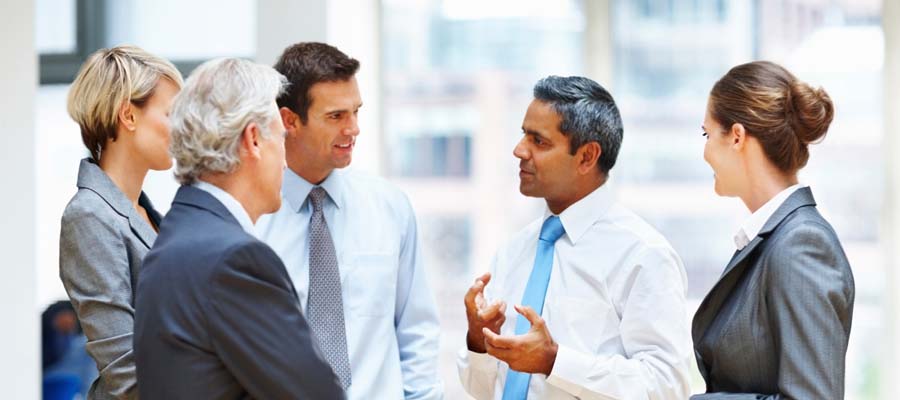 Honest feedback is one of the most valuable gifts you can give to your team. It doesn't always have to be negative too. According to employee experience, employees choose to receive constructive or negative feedback differently. Positive feedback can boost confidence, but employees who have more experience may find negative feedback more helpful.
Feedback from employees is a powerful tool. When given properly, feedback can be used to develop and empower employees, increase trust and communication, strengthen relationships between managers and employees.
It takes practice to give feedback. It takes practice, just like any skill. How feedback is presented can impact how it is received. This means that even the best-intentioned feedback can sometimes come across in a negative way and decrease motivation.
Feedback at work has many benefits
It's a great idea to give your employees both positive and negative feedback. However, it must be communicated well. These are the benefits of giving feedback:
Motivation increases. Employees will feel more appreciated and motivated if they receive positive feedback on their work.
Higher performance. Higher performance will be achieved by employees if they feel valued and receive feedback that highlights areas where they can improve.
Continuous learning. We often fall into routines that are repetitive and monotonous, which can lead to us not learning new things.
Learning new methods. Employees can learn new methods by giving constructive feedback and frequent feedback, especially if they include areas for improvement.
Better relationships. Improved relationships are more likely to result in employees coming to you with their problems if you keep track of them.
Personal growth. Employees learn from both positive and negative feedback. This helps them to identify their strengths and areas for improvement. This helps employees become more self-aware, and gives them invaluable opportunities to improve their personal performance.
Confidence increases. Positive feedback and letting employees know when they do well will increase employee confidence. They will be happier coming to work.
Complacency. The learner may assume that all is well and continue to practice the same way. This can lead to a false assessment of one's own abilities and perception.
There are many ways to give effective feedback
It is important to give feedback, but it is equally important to know how and when to do so effectively. To be helpful, your feedback must be concise, clear, and specific.
Unfortunately, many people ignore feedback or try to avoid discomfort by ignoring it. These tips will help leaders and managers give feedback to employees that is frequent and effective. They will also help you achieve the desired outcome.
Prioritise your ideas. Your feedback should be limited to the most pressing issues.
Focus on the behavior and not the person. Start by stating the behavior in question and then describe how you feel about it. End with what you want.
The content should be balanced. The "sandwich" approach is to balance the content. Begin with comments about specific strengths. This reinforces and highlights the things that the recipient should continue doing. Next, identify areas that need improvement and suggest ways to improve. End with a positive comment.
Be specific. Don't make general remarks that are not of much use to the receiver. Include examples to illustrate your statements. Also, it is a good idea to give alternatives to advice so that the receiver can decide what to do with your feedback.
Be realistic. Focus on the things that can be improved. Receivers shouldn't be frustrated by receiving comments about something they don't control.
Take ownership of the feedback. Use the pronoun "I" instead of "they" or even "one" when giving feedback. This would indicate that you are able to offer evaluative comments. Keep in mind that feedback is only your opinion.
Always be on time Be prompt in expressing your opinions. It is important to be prompt as feedback can lose its effectiveness if it is delayed for too long. If the opportunity to improve has passed, delayed feedback can cause guilt and resentment.
Feedback should be about helping someone improve. Focus on giving feedback with tact.
Follow up to keep the conversation going. Don't treat feedback conversations as one-and-done. Instead, keep in touch with your direct reports and show appreciation for any improvements. It will let them know that you care about them and can encourage them to continue doing great work.
Summary
When the receiver is able receive the information and adapt his or her behavior accordingly, feedback is considered effective. Feedback is not intended to be criticism, condemnation, or judgment. Positive learning environments require feedback.
Feedback can be a motivator for individuals and teams, help solve a particular problem, open communication lines, foster professional development and employee engagement. Your feedback can have a huge impact on the outcome. Learn more by hiring our team for a tailored training session.