Crisis Management for Workplaces: Navigating the Challenges of Cybersecurity
In todays era businesses not face physical crises but also the constant threat of cyberattacks. As technology progresses so do the tactics employed by individuals aiming to exploit vulnerabilities in systems. Therefore it is crucial for workplaces to have a crisis plan that includes cybersecurity measures.
Understanding the Landscape of Cybersecurity: Cybersecurity threats come in forms ranging from attacks to data breaches. It is essential for businesses to grasp the evolving landscape of cybersecurity risks. This involves staying updated on the strategies employed by cybercriminals and comprehending their impact on the organization.
Developing a Crisis Plan with a Focus on Cybersecurity : A rounded crisis plan for workplaces should incorporate cybersecurity measures to mitigate potential threats. This entails conducting risk assessments providing employee training on practices in cybersecurity and implementing secure IT infrastructure. Additionally organizations must establish an incident response plan that outlines steps to be taken in case of a cybersecurity breach.
Employee Training and Promoting Awareness : Employees play a role in upholding cybersecurity practices. Training programs should educate staff members on how to identify phishing attempts create passwords and adhere to security protocols. Cultivating a culture of awareness regarding cybersecurity within the workplace is an approach, toward reducing the risks associated with cyber threats.
Updates and Testing
It's important for organizations to keep up with the changing landscape of cybersecurity threats. That's why it's crucial to update security measures. Additionally conducting tests of our crisis plan, including cyberattack scenarios can help us identify any weaknesses and improve our overall preparedness.
Collaboration with External Experts : Sometimes we may need to reach out to external cybersecurity experts for assistance. By establishing relationships with cybersecurity firms or consultants we can gain insights and access resources that will enhance our organizations overall security posture.
In conclusion when it comes to crisis planning, in the workplace it's crucial that we expand beyond emergencies and also consider the realm. By integrating cybersecurity measures into our crisis plan we can effectively protect information maintain seamless operations and fortify ourselves against ever evolving cyber threats.

Crisis Planning for Workplaces – Nurturing Employee Well-being
Planning for crisis situations, in the workplace should not focus on threats but also address internal challenges, especially those related to the well being of employees. A comprehensive workplace crisis plan should include strategies that prioritize and support the emotional health of the workforce.
Recognizing the significance of employee well being is crucial for creating an productive workplace. High levels of stress, burnout and mental health issues can greatly impact job performance and overall organizational effectiveness. By incorporating employee well being into the crisis plan we can build a sustainable work environment.
To ensure employee well being during a crisis it is important to implement policies within the workplace. This may involve offering work hours providing health days and ensuring access to counseling services. By providing resources and fostering an atmosphere employees are empowered to navigate challenges while still fulfilling their professional responsibilities.
Effective communication is vital during times of crisis. Employers should create an environment where employees feel comfortable discussing their concerns and seeking support. Transparency regarding the organizations commitment to employee well being can foster trust. Strengthen cohesion within the workplace.
Additionally it is essential to provide training for managers on how to support employee well being. Managers play a role, in promoting a work environment where employees needs are recognized and addressed.
Including the inclusion of manager training, in the crisis plan ensures that they possess the abilities to recognize signs of stress or burnout among employees and offer support. This may involve creating a work environment acknowledging achievements and encouraging a balance between work and personal life.
Encouraging a Healthy Work Life Balance. Promoting a work life balance is crucial for the well being of employees. The crisis plan should address strategies to prevent workloads promote breaks and discourage a culture of overworking. These measures help prevent burnout. Contribute to the development of a sustainable and resilient workforce.
In summary when planning for crises, in workplaces it is important to consider not threats but also the internal well being of employees. By prioritizing and nurturing their emotional health organizations can create an environment that fosters resilience, supportiveness, overall workplace effectiveness and employee satisfaction.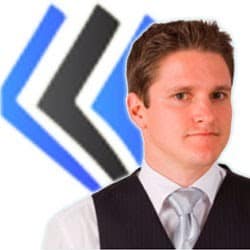 David Alssema is a Body Language Expert and Motivational Speaker. As a performer in the personal development industry in Australia he has introduced and created new ways to inspire, motivate and develop individuals.
David Alssema started his training career with companies such as Telstra and Optus Communications, and then developed Neuro-Linguistic Programming (NLP) within workplace training as principal of Paramount Training & Development.
As an author/media consultant on body language and professional development David has influenced workplaces across Australia. He contributes to Media such as The West Australian, ABC Radio, Australian Magazines and other Australia Media Sources.