Consultative Selling Skills
What is Consultative Selling?
Consultative selling refers to a sales strategy that values relationships and opens dialogue in order to find and solve customer needs. This approach is more focused on the customer than the product. This helps sales professionals to better understand customers' challenges so that they can present their solutions in a more persuasive and effective manner.
Consultative selling places the buyer's needs above the needs of the salesperson. Instead of presenting a sales pitch to the buyer, salespeople have conversations with potential customers and offer advice, guidance, and insights that are helpful.
Sales professionals can use consultative selling skills to position compelling, differentiated solutions. A consultative approach to selling results in greater satisfaction and stronger relationships between buyer and seller.
Salespeople often focus on the benefits of products or services and ignore prospects' needs. This is typical for traditional sales methods. The sales process is centered on the individual customer's needs. Needs-based marketing puts customers' interests at the forefront. Consultative selling, a form of need-based selling, is built on personal relationships and open communication between buyers and sellers.
Selling based on customer needs can often help salespeople build long-lasting, productive relationships with customers. Salespeople can make their prospects more informed and better-rounded by taking the time to learn about each customer's needs.
How To Perform Consultative Selling
Here are some best practices to help you get started if your company is interested in a consultative approach to selling.
A Quick Overview of Consultative Sales:
Balance your questions with your insights. Understanding the customer's needs and asking questions is the first step to achieving the sale. This detailed picture is both beneficial for the seller and the prospect. Too often, sellers present solutions that don't fit the customer's needs.
Establish knowledge-based trust. It's true that customers are more willing to interact with sellers online, but it's still difficult to earn trust without face-to-face interactions. This obstacle can be overcome by sellers developing knowledge-based trust. It is the process of building trust through actions that are consistent and with words.
Be casual and authentic. Building trust with customers goes beyond building rapport and sharing knowledge. It is important to show that you are not only knowledgeable but also friendly and approachable. This means that you must speak with passion and mean what you say.
You must take control of the conversation. Dialog is key to a consultative style. The conversation must be guided by sellers. Customers need to know that they are partnering with someone who can help them navigate the complexities of business problems.
Feedback is a powerful tool to guide your work. Bad feedback is not an option. Even the most vehement customer complaints can be a valuable benefit for the seller. Customer complaints and disagreements are a way for customers to clarify their needs and indicate what they would like to see in the future.
Find out what customers want and then provide the relevant information. It is important for sellers to do extensive research on the industries and businesses they are approaching. This provides the seller with the necessary knowledge to be able to ask the most pertinent questions and allows them the opportunity to make the best decisions.
Pay attention. Consultative selling is customer-centric. This means that listening to your prospects must be priority number 1. Allow them to have a conversation. You should be able to take control of the conversation. However, there is a distinction between dominance and ownership.
As a sales rep, your role is to show empathy and help prospects make informed buying decisions. Consultative selling has the advantage of allowing for "value-added" selling. A sales rep who approaches prospects with a consultative selling mindset is more likely to understand what the customer wants than one who is trying to sell.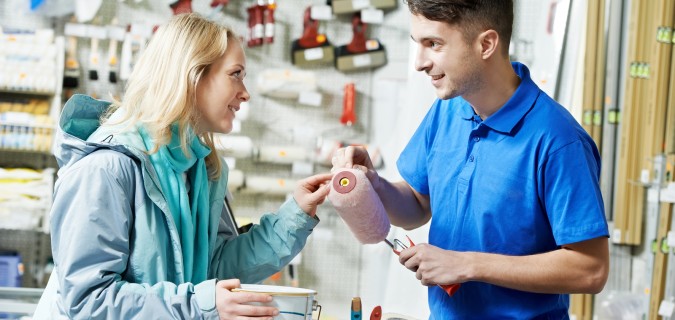 Contrary to transactional selling, consultative selling is a different kind of selling. Transactional selling is primarily focused on revenue targets. While consultative selling is also focused on revenue targets, it aims to help customers succeed. That is what makes the difference.
A consultative sales approach measures success by your impact on customers, their successes, and the outcomes you achieve. This data is what you communicate, not your benefits and features. The Customer is not a number.
A consultative sales process is built on curiosity. I believe the new generation of salespeople have lost the art of asking quality questions and getting the right answers. The selflessness of the salesperson is the foundation of consultative selling. It's not about selling the best product or service, but finding the right solution for the customer.
Focus on being authentic and genuine with every potential customer. This is the guiding principle. Think of yourself as an adviser (or consultant) to your customer's team. This is a far better approach than being an outside sales representative. Consultative sales isn't about closing a sale. It's about creating a long-lasting, positive relationship with your customer.
Consultative Selling Program
Our Consultative Selling Skills program provides your employees with the tools to improve the outcome of future sales meetings. Our experiential learning programs can be tailored to meet your specific needs, regardless of your location or schedule. They are available in two interactive formats. Training at your office, when it's most convenient or Remote training, live via video conferencing. For more information, please contact us.