Don't worry if conquering cold calls feels overwhelming. In this guide we'll reveal nine strategies to help you navigate these conversations confidently and smoothly. These tactics are the foundation of a business approach.
Thorough Research is Key;
Before dialing that number it's crucial to dive into comprehensive research. Understanding your contacts and using customer insights to customise your pitch can make a difference. Knowing your target audience intimately is the key, to sealing the deal and ensuring your efforts pay off.
Create an Engaging Cold Calling Script;
experienced professionals can feel nervous during calls. Having a prepared script with selling points and well crafted responses to common questions is like having a trusted ally by your side. A structured script keeps the conversation focused. Ensures a natural flow.
Timing Matters;
Choosing the moment for your call can greatly impact its reception. It's essential to avoid morning calls that often fall flat. Instead aim for times that catch your recipient off guard. Analysing call logs can help you discover the window for impact.
Mastering Handling Objections;
Earning the trust of clients is, like finding gold. Effectively addressing objections and inquiries, in a manner is crucial for sealing the deal. Make sure your sales team is well versed in providing responses to objections equipping them with the emotional intelligence required for handling challenging conversations.
Start with a Customer Centric Approach;
Begin the conversation by allowing the customer to express their needs before diving into your pitch. This approach transforms the interaction by demonstrating concern for their requirements building rapport and trust.
Encourage Two Way Communication;
Remember successful selling is not a one way street. Listen attentively to your customers. Gain an understanding of their needs. This forms the foundation for crafting solutions.
Strategically Use Voicemail;
In todays world, where unknown calls are often ignored leaving a structured voicemail can significantly increase your chances of receiving a callback. Introduce yourself briefly state the purpose of your call and provide your contact details. Keep it concise to make impact.
Persist with Follow Ups;
calling can be challenging. Persistence often makes all the difference between success and stagnation. Establishing connections through contacts is essential in an environment where follow ups are expected.
Leverage Automation, for Efficiency;
note taking and lead scoring can consume time. To improve your productivity and achieve outcomes in your sales endeavours consider integrating automation into your sales process. By utilising a CRM system and a virtual call center, combined with tools you can enhance the effectiveness of your outreach efforts to a more professional standard.
Among the methods cold calling remains an important tool, for businesses aiming to expand their customer base, foster relationships and generate revenue. While some may argue that this approach is outdated or invasive when executed correctly cold calling can produce outcomes. In this article we will explore the reasons why employing calling techniques is crucial in the workplace.
1. Targeted Outreach
Cold calling enables personalised communication with clients or customers. Unlike marketing strategies it allows businesses to reach out to an audience based on their needs, preferences and demographics. This focused approach increases the chances of engaging with individuals who genuinely have an interest in the product or service being offered.
2. Establishing Trust and Credibility
In todays era filled with automated messages and impersonal interactions a executed cold call can be a refreshing change. It offers an opportunity to create a connection and show that real people are behind the brand who genuinely care about helping others. This human touch plays a role in building trust and credibility with clients.
3. Real Time Feedback and Customer Insights
Cold calling provides feedback, from customers or clients. By engaging in conversations, with customers businesses can gather valuable insights regarding customer preferences, challenges and objections. These insights can then be used to refine products or services tailor marketing messages and enhance business strategies.
4. Real Time Objection Handling
Cold calling empowers sales representatives to address objections in time. This immediate feedback loop enables them to customise their responses and effectively overcome objections. It also provides an opportunity to clarify any misunderstandings and offer information ultimately increasing the chances of a conversion.
5. Expanding Market Reach
For businesses seeking to explore markets or target customer segments cold calling serves as a potent tool. It allows outreach to clients who may not have otherwise discovered the business. This proactive approach opens doors for opportunities. Helps penetrate different markets.
6. Complementing Digital Marketing Efforts
While digital marketing plays a role, in reaching an audience cold calling adds a personal touch that complements these efforts. It enables businesses to connect with customers on a level humanising the brand and setting it apart from competitors.
7. Measuring Campaign Success
Cold calling campaigns offer measurability in terms of results obtained. By utilising tracking software and call analytics companies have the ability to assess the impact of their cold calling initiatives. This data oriented approach empowers them to refine their tactics concentrate on leads, with high conversion potential and optimize their return, on investment.
Our team can help you and your business grow with one of our courses or training sessions. To learn more about getting a tailored training session for your team contact us for more information.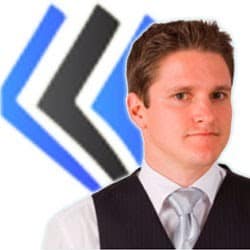 David Alssema is a Body Language Expert and Motivational Speaker. As a performer in the personal development industry in Australia he has introduced and created new ways to inspire, motivate and develop individuals.
David Alssema started his training career with companies such as Telstra and Optus Communications, and then developed Neuro-Linguistic Programming (NLP) within workplace training as principal of Paramount Training & Development.
As an author/media consultant on body language and professional development David has influenced workplaces across Australia. He contributes to Media such as The West Australian, ABC Radio, Australian Magazines and other Australia Media Sources.