[one_third]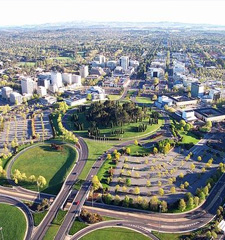 Contact Details
Canberra ACT
Call 1300 810 725
Venues: Contact us to arrange
Training also on-site
[/one_third] [two_thirds]
Canberra has the highest average level of disposable income of any Australian capital city due to low unemployment and the substantial levels of public sector and commercial employment.
Canberra has a unusual history with the city being entirely planned outside of any state as the site of Canberra. It was selected for the location of the nation's capital in 1908 as a compromise between rivals Sydney and Melbourne, Australia's two largest cities.
The city's relied on the main industry of public administration and safety, which employed 33.9% of Canberra's workforce. Headquarters of many Australian Public Service agencies and host of many Australia Defence force establishments are also located in the Canberra area.
Trainers: Multiple
We have multiple trainers available for your training with backgrounds in Administration, Customer Service, Conflict Training, Management, Problem Solving and Project Management Skills. We have a trainer suitable for your session please contact us for more details on your session and we can locate the best support available.
[/two_thirds]