Workplace ethics play a role, in defining what is right and wrong in an environment. They establish the guidelines for behaviour. Ensure that individuals and organisations align with the companys culture and values. In this article we will explore the impact of workplace ethics both on individuals and organisations well as how to cultivate a culture of ethical conduct.
The Significance of Workplace Ethics;
Maintaining behaviour is essential for every organisation regardless of ones position within it. It involves demonstrating integrity in all actions from completing tasks to fostering communication. When businesses uphold these standards they communicate their commitment to conducting business ultimately leading to positive outcomes for all stakeholders involved.
The Relevance of Workplace Ethics Today;
Recent studies have highlighted a prevalence of practices within workplaces affecting nearly half of the workforce. Understanding this phenomenon requires examining trends. A recent survey has provided insights into the challenges at hand. By exploring this data we can gain an understanding of how it relates to your organisations ethical framework.
The Consequences of Ethical Lapses;
Even tolerating breaches in conduct can have far reaching consequences similar, to igniting a chain reaction of fireworks. It sends a message that such behaviour's acceptable and invites further misconduct.
Furthermore it damages trust causing valuable employees to look for employment elsewhere. Moreover it can result in harm to the companys reputation and financial losses.
Ensuring Ethical Integrity;
Creating a work environment where every employee feels valued and trusted is vital. Fostering a culture of ethics along, with guidelines on conduct fosters a more productive and harmonious workplace. This approach encourages employee retention. Strengthens the company's dedication to behaviour.
Key Elements of a Strong Work Ethic
Being punctual taking breaks and maintaining communication with management are foundational.
Taking responsibility for ones actions. Embracing opportunities for growth demonstrate maturity and accountability.
Staying focused and minimising distractions enhances productivity.
Proactively anticipating needs and acting without guidance reflects a work ethic.
Prioritising productivity over conflicts creates a drama free work environment.
Exemplifying professionalism through attire, courtesy and respect towards co-workers is essential.
Dedicating oneself to tasks. Maintaining productivity drives organisational success.
Valuing feedback. Having a thirst for learning support personal and professional development.
Promoting Workplace Ethics;
While individuals play a role in upholding ethics companies also have the responsibility to showcase their commitment, to ethical practices. This includes following regulations guaranteeing compensation and meeting legal obligations. A survey conducted in 2019 reveals indications of business practices.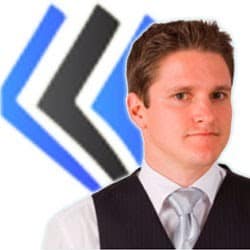 David Alssema is a Body Language Expert and Motivational Speaker. As a performer in the personal development industry in Australia he has introduced and created new ways to inspire, motivate and develop individuals.
David Alssema started his training career with companies such as Telstra and Optus Communications, and then developed Neuro-Linguistic Programming (NLP) within workplace training as principal of Paramount Training & Development.
As an author/media consultant on body language and professional development David has influenced workplaces across Australia. He contributes to Media such as The West Australian, ABC Radio, Australian Magazines and other Australia Media Sources.