Business Communication Techniques
Business Communication for Employees and Leaders
It doesn't matter if you are aspiring to be the next CEO or just trying to get a job interview, it is important to know how to communicate professionally.
With the rise of social media and greater reliance on electronic communication, the corporate culture has changed dramatically. To be considered a professional, there are some new best practices.
Communication skills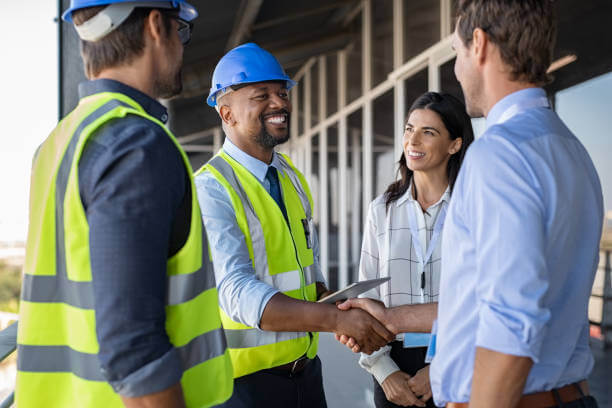 are essential for any professional. Communicating with clients, vendors, bosses, coworkers and employees is a key skill. Our ability to communicate is so important that we cannot allow it to become a burden on our careers. There is no way to avoid misunderstandings so learning new techniques to improve our communication is ideal.
Clear communication is key to meeting your customers' expectations and achieving your business goals. It can be expensive to fail to communicate effectively.
Listening Skills
Listening to the words spoken by someone is not always the same thing as listening. Listening is a sign of engagement and acknowledgement. Active listening strategies include nodding, repeating what was said and asking questions. These are all ways to improve the quality of the conversation as well as increase your ability to recall the information. When you are introduced to someone, the most common example is to repeat their name.
Active listening at work increases your ability to remember details, shows interest in others, and creates a connection between all parties.
Email Communication
All types of organisations use email. Emails should be more formal than informal. It is best to avoid being too cautious. Avoid using slang, emojis and other abbreviations not commonly used in the industry. Use a specific and clear subject line.
It's easy to fall into the trap of sending endless emails back and forth to your recipients. This can be a time- and expense-saving mistake.
It's okay to change the greeting if your first email is a lot of back and forth emails. Your email body should be short and concise. Keep your email professional and to the point. Set aside the email for a while, then go back and read it again with fresh eyes. Correct grammar and typos will ensure that your email is correctly capitalised. This will also help you determine if the recipient could misinterpret what you are saying. Revisions are recommended if necessary.
Write your first emails with as much detail as possible. This will reduce the amount of questions you are asked and minimise the chance of miscommunication.
Collaboration
Do not lecture, monologue, or ramble in business communications. Stop speaking for more than five minutes (except when you are giving a presentation or leading demonstrations). Reduce the amount of information you are trying to convey. Let others contribute their views on the matter. Communication is about sharing and exchanging ideas, not trying to dictate how things should look or what you think they should look like.
Ineffective internal communication can also impact your employees, as if this weren't enough. It can cause problems if employees feel that information is hidden or buried, or worse, if communication from the company leaders feels incomplete or dishonest.
Employees who have difficulty setting up collaboration sessions with their colleagues should remove any barriers to collaboration. They also spend an average of 3.3% of their week trying to resolve inaccessibility issues or other problems caused by communication tools, which results in less collaboration with colleagues.
Meetings
Everybody has been to a business meeting where the topic veered off-topic and then went beyond the schedule. A strong oral communicator has a laser-focused approach and smooth continuity of thoughts.
Communication Tools
Today's business communicators have access to many communication tools, including traditional memos, meetings, telephone, and new mobile phones, Internet, and social media. The options for business communicators are constantly expanding as new tools become available. It can be difficult to choose among the many options. Communicators must choose the appropriate tool for the message and audience. The preference of the recipient will play a significant role in the success of the message. For example, if employees prefer to meet face-to-face, the manager might consider setting up face-to-face meetings with them to discuss their preferences.
Skype calls and other video chat apps can be used to communicate. After all, people can usually speak much faster than they can write.
Collaboration and effective communication are more important than ever. Organisations should adopt "anywhere Work", a flexible model for work that allows employees to be distributed and is supported by policies and collaborative technologies.
Four Components of Successful Business Communications
CLARITY: Business world communication does not always have clarity. Clarity is the key to specificity. Asking questions can help us get more specific. Asking good questions is one of the most important skills that we can learn. This can help us get the clarity we need.
COMMITMENTS: All healthy relationships, including those with colleagues, are built on commitments. This makes sense.
DOCUMENTATION: We can't trust our memories. Or the memory of a coworker. Or our boss' memory. So document everything.
It's okay to take notes and keep track of things. Communication is about finding the right balance between results and expectations. Technology can assist us in this endeavor.
INTERACTION: People make assumptions when they don't have regular contact. It is important to follow-up with others, but it doesn't have to take too long.
Your business communication does not need to be complicated or long. However, they must be effective. Some might even argue that if we could master simplicity in our business communications, perhaps more people would open and read our emails.
Are you a master of business communication? We'd love to hear your secrets for effective business communications. Contact our team also if you prefer to have us create a course for your team.